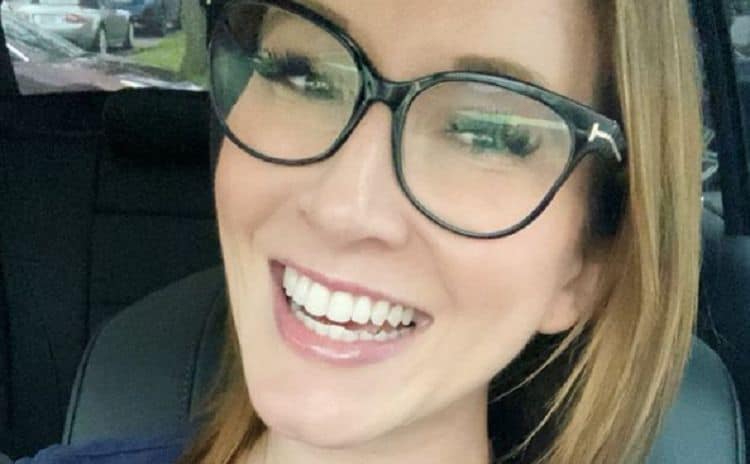 Instagram regulars have known Clea Shearer for so long that we are practically old friends. She's the woman behind the lifestyle brand, "The Home Edit," and we've all been following along for so long now. She's someone we knew long before she was on national television, and it almost felt like watching an old friend find herself a television show. Now we are all excited to see her on Netflix along with the other star of The Home Edit, Joanna Teplin, and we want to make sure you all know as much about her as possible.
1. The Home Edit is Five
These two very talented ladies made the decision to launch their business in 2015. They had an idea, it took a shape that made it a feasible idea, and they decided to roll with it. We think that they made a wonderful choice starting the business, and we have no idea if they thought they'd be where they are five years down the road.
2. They Founded Their Business After Four Hours
She and Joanna didn't meet very long ago. They've currently been friends for a few years. They were introduced by some other people, and it was only four hours later that they made the decision to go into business together. What a fun way to live.
3. She's A LA Native
We say this a lot, but you don't really find a lot of people who were born and raised in LA. Either you were born elsewhere and move to LA for work or you were born there and taken out right away. Clea was born there, but she's currently living in Nashville with her family.
4. She's A Mom and Wife
She is married, and she has two kids. Her husband is John Shearer, and he's a photographer in the entertainment industry. She's got a lot going for her with her husband, including their two kids. they have a daughter, Stella, and they have a son, Sutton. Both of their kids have middle names that are really fun to us. Stella's is Blue, and Sutton's is Gray.
5. She Doesn't Like to Fly
She is not a happy flier. It's hard for her to do, and she finds it the most difficult aspect of her job. It's stressful and doesn't bring her joy. However, she feels that the worst part of flying for her is when she has to do it with her business partner. She says they don't fly well together.
6. She Went to School for Design
She is a woman who loves design so much that she's been doing it her entire life. She went to school for it, and it's worked for her well. She went to school to study Design Management. She went to the Parsons School of Design. It's located in New York.
7. She Works with Really Famous Clients
Everyone wants to be more organized. Everyone wants to have a fun way to keep things that is both functional and aesthetically pleasing, and they get to work with some of the most famous people in the world. Have you heard of an actress called Gwyneth Paltrow? Yeah, people like her.
8. They Work Everywhere
Okay, maybe not everywhere in the world, but they will travel for work. We know The Home Edit services as least 9 cities across the country, but they also have a lot more. They work with people who want to move, who want to rent, buy, organize, and rearrange, and sometimes they'll go elsewhere – if the price is right.
9. She's Funny
She might have serious organizational skills, but she's not a very serious person. In fact, she's a lot of fun. She and her friend Joanna, her business partner, are actually quite funny when they are together. They are silly, goofy, and make you feel as if you've all been old friends for many years. They have such a good sense of humor that it makes people want to work with them, and we get it.
10. She's a Best Seller
Did we mention she's an author? That's right; The Home Edit has a book. It's called "The Home Edit: A Guide to Organizing and Realizing Your House Goals," and we have it. It's good. It's talented. It's amazing. It's a best seller, so what about this is surprising to you? These two know what they are doing, and they do it so well. If you don't have it, go get it. Stat.