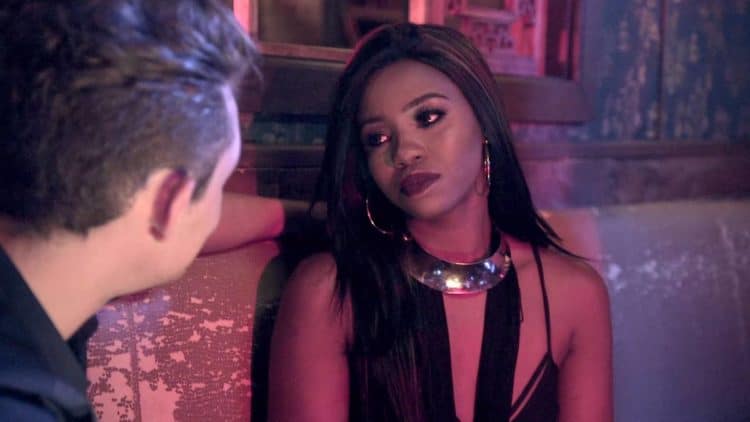 When Faith Stowers agreed to be a cast member on Bravo's Vanderpump Rules, she had no idea that things were going to play out the way they did. In 2020, news broke that two of thes how's most popular cast members, Stassi Schroeder and Kristen Doute had been fired after filing a false police report against Faith. Apparently, Stassi and Kristen heard a news story about a black woman who had been committing robberies and told police that it was Faith. The incident caused a huge uproar and also opened many people's eyes to the things Faith had been dealing with as the show's only Black cast member. Despite all of the ups and downs that have come with her reality TV experience, Faith is determined to keep moving forward. Keep reading for 10 things you didn't know about Faith Stowers.
1. She Wants To Start Her Own Show
Having a bad experience on Vanderpump Rules doesn't mean that Faith can't go on to have a great experience somewhere else. Now, she's hoping to create that experience for herself. According to Page Six, Faith is in the process of trying to launch her own show that will be similar to Vanderpump Rules. A source told Page Six, "She [Faith] wants to use the opportunity to create more black-themed entertainment and help black entrepreneurs — kinda like a Black Lisa Vanderpump," said an insider. "She's been having meetings around town trying to make it happen"
2. She Was Surprised That Bravo Fired Stassi And Kristen
Both Stassi and Kristen has been cast members on Vanderpump Rules since the very beginning, and they had become fan favorites. Naturally, Faith didn't think that Bravo would be willing to part ways with two of the show's biggest stars. In an interview with Yahoo, she admitted that she was very surprised by the decision to fire them.
3. She Comes From A Military Family
Faith has kept a lot of the details of her personal life away from the spotlight, but something we do know is that she comes from a military family. Both of her parents served in the United States military with her father reaching the rank of lieutenant colonel and her mom reaching the rank of colonel. Sadly, Faith's father passed away in 2007.
4. Her Faith Is Important To Her
Religion isn't something that typically gets brought up on shows like Vanderpump Rules, but Faith's social media presence makes it very clear that God plays an important role in her life. Her Instagram bio includes the phrase "God first" and this is something she likes to live by.
5. She's A Mom
2020 has been a big year for Faith in more ways than one, but nothing quite compares to the moment that changed her life forever: giving birth to her son. She is the proud mother of an adorable baby boy named Marcio Rock Marchena III and he's already getting started in the modeling world.
6. She Went To Therapy After Stassi and Kristen's False Allegations
By now we all know that there are lots of things about reality TV that aren't exactly real, however, one thing that was very real was the police report filed against Faith. The incident caused Faith severe stress and anxiety, not only because it put her reputation at risk, but her safety as well. She told Insider, "It completely destroyed me emotionally. I sought professional help. It was a terrible thing to do, especially since I was seeing stories of people of color being taken down by the police, being murdered by the police. […] I'm not going to stand there and be arrested for something I didn't do, so it was just a very dangerous situation I could have been in."
7. She's A Brand Ambassador
The good news is that Faith's time on Vanderpump Rules wasn't all bad. Being on the show also helped her become a social media influencer and she now has nearly 130,000 followers on Instagram. Thanks to this following, she has been able to partner with businesses to help promote their products.
8. She Was Open To Returning To Vanderpump Rules
Surprisingly, Faith has said that she isn't closed off to the idea of coming back to Vanderpump Rules now that Stassi and Kristen are gone. With that being said, however, her answer may have changed now that she is working towards doing her own thing in the reality world.
9. She Was In An Episode Of Wipeout
Most people probably assume that Vanderpump Rules was Faith's first experience being on TV, but it wasn't. According to her page on IMDB, she appeared in an episode of the competition show Wipeout in 2009. Unfortunately, we weren't able to find any clips from the episode.
10. She Studied At New York Film Academy
Apparently, being in the entertainment industry is something that Faith has always wanted for herself. According to Bravo, Faith attended the New York Film Academy although it's unclear whether or not she graduated. She eventually relocated to the Los Angeles area where she lives today.