If the name Brittany Cartwright sounds familiar, then it's probably because she's a cast member of the Bravo reality TV series Vanderpump Rules. Though she had humble beginnings, the TV personality was able to make a name for herself. Hers is a tale as old as Hollywood.
She moved to the big city to get her big break as a model and actress. However, the rise to fame took a tad bit longer than she expected. With that in mind, here are a few interesting facts about the reality TV star.
1. She Is An Aquarius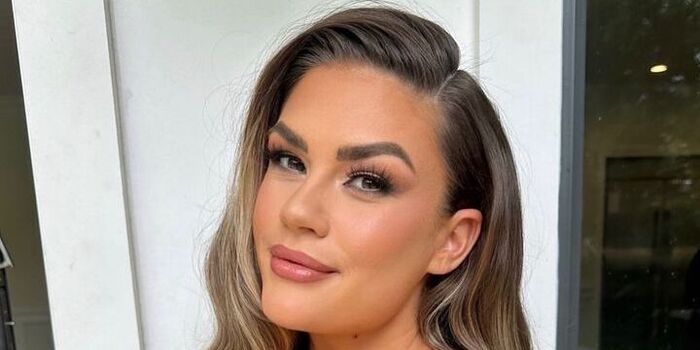 Born on the 25th of January 1989, it's clear that the television personality is an Aquarius. She was born and bred in Kentucky, United States, but she would later move from the Southeastern state to pursue greener pastures in Los Angeles. Lucky for her, that's what she got at the end of the day.
2. She Is Married To Jax Taylor
Unfortunately for all her admirers, Cartwright is in a relationship with Jax Taylor. He was born Jason Michael Cauchi and uses Jax Taylor as his professional name. He's equally in the entertainment industry and works as a television personality, model, and actor. Before supposedly getting dismissed in December 2020, he was on the Bravo reality television series Vanderpump Rules. His last appearance on the show was in December 2020. The pair actually tied the knot in a televised episode of the show in 2019.
3. Brittany Cartwright Started Nursing School But Never Graduated
Before she decided to put all her eggs in the showbiz basket, Cartwright went to school to study nursing. It's quite clear that she didn't complete the degree, but she had committed to the idea of practicing at some point. Needless to say, she chose another path.
4. She Has Amassed Quite An Impressive Net Worth
Considering that she is relatively new to the game, Cartwright has garnered quite a small fortune. As of 2021, Brittany Cartwright's net worth is estimated to be between $2- 3 million. For the most part, her source of income is her work as a TV personality.
5. She Once Worked As A Waitress At Hooters
While waiting for her big break, Cartwright got a job at the infamous Hooters. From Amy Adams to Holly Madison, many celebs worked at Hooters before receiving their big break, putting Cartwright in good company. Brittany Cartwright was later inducted into the Hooters Hall of Fame in 2018.
6. She Has A Massive Impact On The Internet Community
Brittany Cartwright may have been one of the newest addition to the Vanderpump Rules cast. But she is already a certified fan favorite. As a result, she has amassed an impressively high level of influence over the course of her career. This includes reaching an unimaginable number of followers, mentions, audiences, and engagements on a monthly basis. This is both through her social media presence and in a few other contexts. Additionally, she has established a profile on ModelMayhem and works as a model on the side.
7. Brittany Cartwright Was Under A Lot Of Pressure To Lose Weight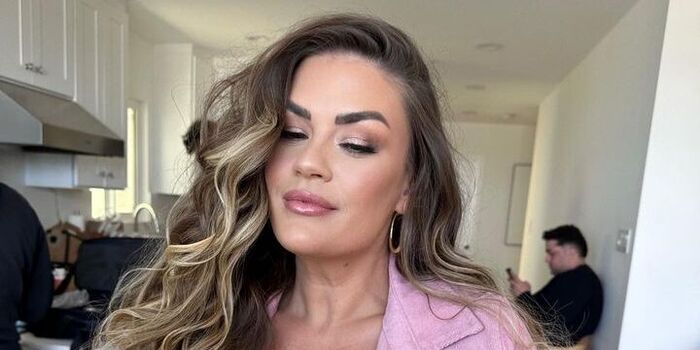 After giving birth to her baby Cruz in 2021 with her husband Jax Taylor, Cartwright was under a lot of pressure to lose weight. This is one of the downsides of being in the public eye. However, the Vanderpump Rules alumna recently revealed her trimmer figure in swimwear designed by Fendi. She had lost approximately 40 pounds while on Jenny Craig.
8. She Was Raised In Rural Kentucky On A Farm
As mentioned earlier, Cartwright is no big city girl. In fact, she was raised on a farm somewhere in rural Kentucky. However, she always had much higher goals in mind for her life, and she found a way to make both of those things happen. She obviously had a strong passion for animal husbandry, but she also wanted to pursue other dreams and goals for herself.
9. Her Is Also An Influencer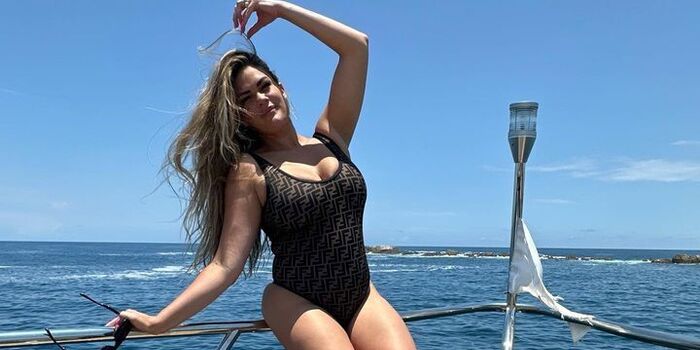 Having a huge following on social media certainly does have its perks. For Brittany Cartwright, it has established her as a successful influencer. She often advertises a range of products on her social media platforms, and it seems to be paying off.
10. Her Father And Siblings Are Not Mentioned Online
For the most part, any information about her parents isn't out there. It appears that Brittany's parents got a divorce when she was quite young. As a consequence, she probably did not spend a great deal of time with her father when she was growing up. Little is known about her relationship with her siblings as well.
Tell us what's wrong with this post? How could we improve it? :)
Let us improve this post!