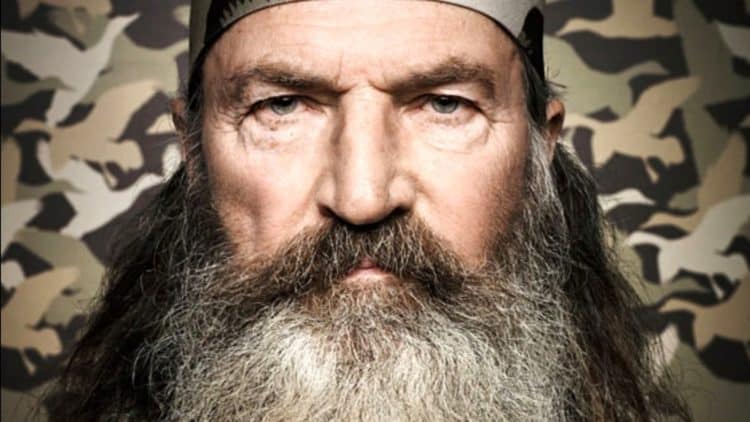 Even if you didn't follow Duck Dynasty it was hard to go without hearing about it once or twice a day since the show was, for a while, one of the biggest things going on when it came to TV. The Robertson clan, which became a prominent family thanks to their patriarch Phil Robertson, went on to enjoy a great amount of fame as they became one of the biggest sensations around when their reality show hit it big with fans. Whether a person wants to think that it was popular because they were seen to be the good and decent folk with a lot of amazing and funny quirks that the show pushed, or because making fun of what many would call a family of hicks was considered good fun, this show was by far and large one of those that people were willing to follow. It's very true that to some folks the Robertson clan, Phil in particular, are seen as controversial and more than a little argumentative when it comes to their overall beliefs and practices, but so far it would appear that Phil has made good use of this. A strong supporter of family and Christian values, Phil has been using his position on the show to strengthen his voice and his beliefs for years now, and he hasn't stopped since the show finally aired the last episode since he's been part of a podcast for a while at this point.
Some have stood firmly against Phil and his beliefs over the years since the truth that many try to turn their face from is that both sides, the right and the left, conservatives and liberals, Republicans and Democrats, have been opposing each other for quite some time, but as of late have been seriously divided in just about everything. Phil's beliefs have only fueled this kind of divide much as anyone has so faulting him for the decline of America, as some have actually done, isn't really valid as a statement, but it's an idea that is still pushed by a lot of folks. Whether one wants to believe that or not is up to them, but the fact is that Phil has remained quite outspoken about his beliefs and hasn't backed down from them over the years. As a firm supporter of Donald Trump, he even wanted to have a position advising the former president at one time, but it never happened. He's never given up on his position which is one reason why he definitely has followers and detractors since at this time if a person hasn't picked sides in any ongoing political debate it's likely that someone is going to assume they belong to one side or the other, and Phil has made his position clear. To say that this has harmed him in terms of his professional or personal life is something of an error considering that his business is still pretty solid and his position in American society doesn't appear to be threatened in the least. This could be why a lot of people don't take politics seriously until radical change occurs, as many people yell and holler from their side of the line while only changing a few things that are far more gradual on average.
But back on topic, Phil Robertson. The guy has been doing fairly well since the show ended and while he hasn't really stayed out of public life it's fair to say that he doesn't exactly go out of his way to make his way to the White House, and it's likely that he won't at this time unless there's some pressing need to get him there. If anything, Phil usually appeared to be just fine with sticking to what he was doing and giving people his honest opinion when it came to the world around him. He's one of the many people that would love to see life return to the normalcy that he wants and isn't always in agreement with those that feel that a progressive lifestyle is the best. At the very least he's not about to start marching with the Proud Boys and cause trouble, but he's also not going to sit back and avoid saying what's on his mind. As of now, he's not exactly someone that people are flocking to hear from and put up on a pedestal, and it might be that this is the way he likes it since he can say what he wants and not gain too much attention until he says something that a person thinks is overly controversial. But the point is that he's been doing just fine since the show went off the air, and is more or less the same guy, just without all the added publicity that used to be a daily occurrence.