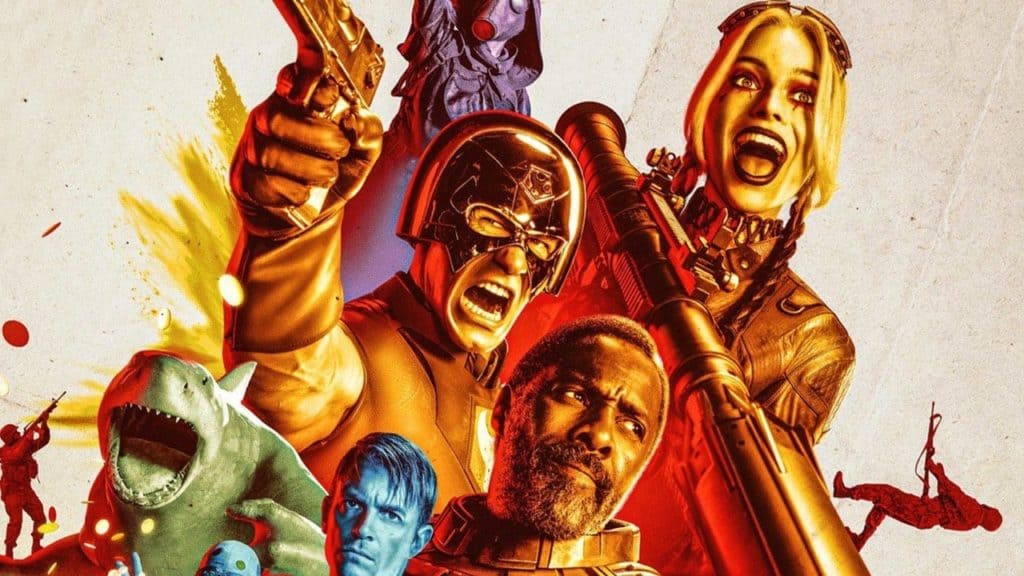 Just for anyone that might be asking about the difference between an action movie and an adventure movie, an adventure movie can in fact include action, and a lot of it, but tends to involve a quest as well. Action movies can happen within a relatively confined area that doesn't cover more than a few dozen miles or less, while adventure movies tend to make their way from country to country and possibly all the way around the world. Now that that's out of the way, there have been some seriously impressive adventure movies that have been released this year and with the theaters opening in recent months, it's been even better for a lot of people that have been jonesing about the overall theater experience that helps some movies to stick out as some of the best. Here are some of the best adventure movies of 2021…so far.
10. The Tomorrow War
The premise wasn't bad and the movie did have an array of good actors to utilize, but in terms of great action movies, this one felt a little disjointed in some spots and raised a lot of questions as to why the humans couldn't just go back before the aliens killed so many people and figure out a solution. There was a reason given for this, but it wasn't exactly as satisfactory as people might have liked. There is a sequel coming apparently, or at least it was mentioned.
9. F9: The Fast Saga
There's not much doubt that when Fast and Furious is in the theaters that people will go to see it since many have given up trying to riff on the soap opera feel that this franchise took on a while back. The fast cars and loud explosions are what a lot of people are into now, and the thin but plausible story that relies on the suspension of disbelief has managed to convince a lot of people that this is worth it.
8. Shang-Chi and The Legend of the Ten Rings
This movie is still cruising and making a great deal of money, and so far it's been seen as one of the greatest movies of the year. But despite that, it's still one of the more obscure MCU movies simply due to the idea that Shang-Chi didn't get a whole lot of attention before now. Going forward though it's likely that he'll be an important character.
7. Jungle Cruise
It's hard to believe that another movie based on a Disney ride, especially one of the slowest in the park, would spark an idea for an adventure movie. But when one nabs big names like Dwayne Johnson and Emily Blunt for their movie it's hard to imagine that no one will watch.
6. Mortal Kombat
To be honest, parts of this movie were kind of hard to take and the emergence of Cole Young instead of Johnny Cage kind of split the fanbase in a big way, but the movie was still fairly enjoyable. With the rumor of a sequel being made it's enough to wonder what's going to happen when the second movie drops.
5. Snake Eyes
Snake Eyes has always been one of the most popular members of G.I. Joe, and it's not a surprise that his story would become the focus eventually. But it's also kind of amusing that his story would actually be more anticipated than another G.I. Joe movie.
4. Godzilla vs. Kong
This was one of the more anticipated movies of the year since it threw two of the biggest, baddest monsters ever conceived in cinema into the mix with each other. Godzilla did manage to stomp Kong during their battle, but without Kong's revival, Godzilla would have been taken out shortly after by MegaGodzilla, which was brutal enough to take them both on for a short time.
3. Raya and The Last Dragon
Even animated movies can prove to be great adventure movies since Raya's adventure to find Sisu, the last dragon, was every bit as entertaining as it was advertised to be, and was pretty funny to boot. The overall message that was spread about unity was also a nice touch since it made clear the idea that warring over something that would benefit everyone was absolutely foolish and more than just a little wrong.
2. Black Widow
This was a good action movie that was well overdue since many people are of the mind that it should have happened years ago when Black Widow still had a chance to come back and be a part of the franchise. But all in all, the movie did appease a lot of fans that had been demanding to see it finally, even if it ran into a bit of legal trouble when Scarlett Johansson and Disney couldn't see eye to eye.
1. The Suicide Squad
It was stated from the start that people were going to die and things were going to get crazy, and everything happened just the way it was predicted. Granted, a few characters died that people didn't expect, but it was still a lot more fun than the other Suicide Squad.
There are still a few months left to go in the year, there might be a few additions to the list eventually.
Tell us what's wrong with this post? How could we improve it? :)
Let us improve this post!