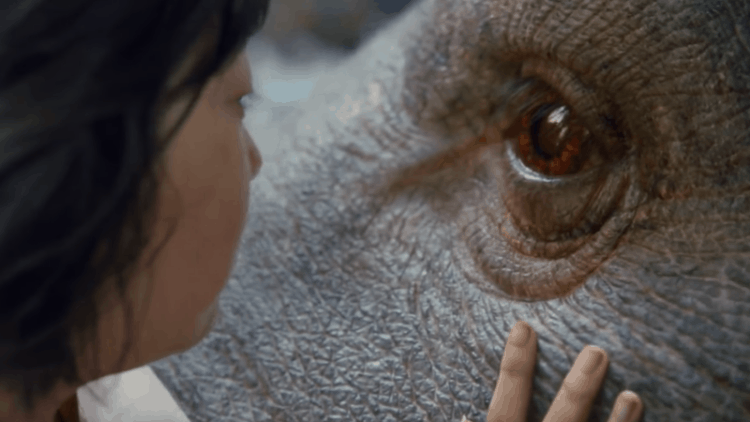 Are you seeking thrilling and explosive entertainment at the comfort of your couch? Or maybe you want to watch something that will fuel your adrenaline rush? Netflix offers you a long list of action films from all over the world. Whether you're looking to enjoy your free time, or you want to take your new home theatre on a test drive, we got you. These are the best action movies on Netflix you can watch right now.
The Night Comes For Us (2018)
Ito (Joe Taslim) works as an assassin for the South East Asian Triad. He has been ordered to murder a little girl, Reina (Asha Kenyeri Bermudez). He chooses to go against his masters. The masters then send Ito's former friend, Arian (Iko Uwais), to go after Ito and the little girl. There's going to be bloodshed-lots of it. The Night Comes for Us is among the goriest action movies in recent times. But then again, you know how intense the Indonesian action flick can get.
Okja (2017)
Okja is the type of action movie you need. It's utterly charming, funny, and weird. The movie is about a ten-year-old girl, Mija, who has a super-pig, Okja, as her best friend. Mija embarks on a journey around the globe to retrieve her friend Okja, a swine. The swine was stolen by the lab that created him. Unlike the usual brutal side by director Joon-Ho, Okja shows his softer side. The movie does not lose sight of the end goal even with the juggling of different ideas. And, of course, with Tilda Swinton on board, Okja will be worth your time.
Casino Royale (2006)
James Bond (Daniel Craig), a British secret service agent, goes undercover. He intends to get a link to a terrorist conspiracy. Together with Vesper Lynd (Eva Green), they uncover the financier to terrorist organizations, Le Chiffre (Mads Mikkelsen). They plan to topple the terrorist organization. MI6 has James Bond play against Le Chiffre in a high-stakes poker game.
Beasts of No Nation (2015)
In the harrowing and thrilling movie, Idris Elba, a fierce warlord, grooms an orphan, Agu (Abraham Attah), for war. He intends to make him join his guerrilla soldiers. Beasts of No Nation is set to leave you emotionally exhausted and morally conflicted. Idris Elba as a commandant is an absolute masterclass. You will watch him groom a child soldier and take part in various war crimes. Yet, you will still get the urge to root for him.
Army of the Dead (2021)
Army of the Dead depicts an action-packed zombie outbreak in Las Vegas. A casino boss, Bly Tanaka (Hiroyuki Sanada), approaches Scott Ward (Dave Bautista), a former zombie war hero. The proposition is to retrieve $200 million in a vault in the zombie-infested quarantine zone. The retrieval is supposed to happen in 32 hours before the government nukes the city. If that is not enough to get lots of adrenaline-pumping, the zombies are more intelligent, stronger, and faster. Expect lots of living vs dead showdowns.
The Outpost (2019)
A small unit of 59 American soldiers was attacked in a combat outpost during a 2009 war in Afghanistan. In a grappling battle sequence, the movie tells a story of the soldiers attempting to fight an enemy that already has outnumbered them. A big part of the movie shows the lives the soldiers lead when caught up in war. When they get caught up in the attack, the soldiers are at odds to fight to live. The movie is an experience you cannot forget.
Wheelman (2017)
In most of his roles, he plays a supporting character or a villain. Frank Grillo in Wheelman takes the lead as a getaway driver. Once double-crossed in a bank robbery gone awry, he's out to find out who betrayed him. With his family on the line, he doesn't have much time. In the movie, we learn about his broken family life and Wheelman's past. The actual attraction in the Wheelman is the acting skills and Grillo's dynamic driving. He pulls it off with gusto.
Scott Pilgrim vs the World (2010)
A bass guitarist, Scott Pilgrim, is head over heels in love with Ramona Flowers. But he soon realizes she comes with some bit of baggage. He must fight 7 of her evil ex-lovers to win her love. The ex-lovers will stop at nothing to get rid of him. Much like its basis in the graphic novel, the movie is a part love story, part video game. The numerous speech bubbles and splashy visuals add to its comedic charm.
Ip Man (2008)
The Wing Chun grandmaster, Ip Man, is known for teaching Bruce Lee martial arts. He can fight, and he's a legend on screen. Donnie Yen played a fictionalized version of the grandmaster. After the Japanese invasion of Yip's town, it is up to him to take down the leader using his fighting skills. What appeals most about the movie is discovering who taught Lee martial arts. It is a blast from the past, and it's intriguing. And again, who does not get fascinated by an action biopic? That said, it's worth checking out the origin of the martial arts moves we see today. Yen also delivers some beat downs that will leave you at the edge of your couch.
The Old Guard (2020)
Are you craving some kickass action movie? Then The Old Guard will satisfy you. With Charlize Theron on the lead, the movie is about a group of immortal mercenaries. They possess the ability to heal themselves. Over the ages, they have kept their anonymity and dispensed undetected vigilante justice. But the discovery of technology makes their hiding impossible. Thus, an ex-CIA spy James Copley discover their secret. They must do whatever it takes to put an end to those who want to take advantage of them. Theron's Andy, in this movie, draws you closer and keeps you hooked to your screen. Oh, the movie has got some romance for ages too.
Tell us what's wrong with this post? How could we improve it? :)
Let us improve this post!