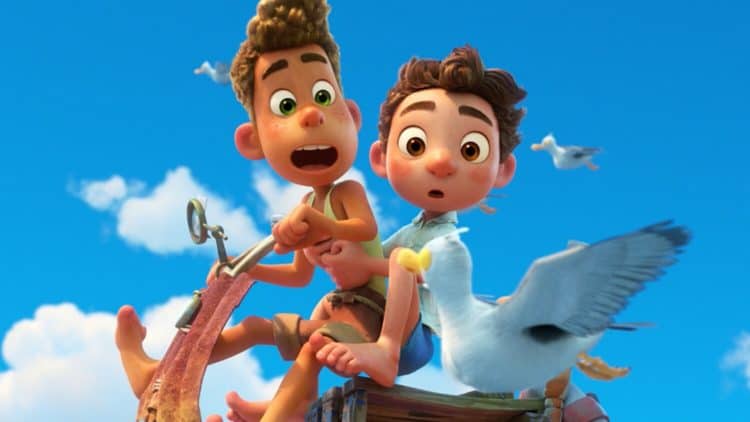 Everyone loves animated movies. Especially those that bring out our inner child. Watching a bright-colored film with well-written characters can be all you need to get over a bad day or even mild depression. Maybe it's the eye-catching visuals, excellent writing, or the never-ending possibilities that get most of us hooked to animated films. If this kind of movie is your go-to for a bad day, you will love our pick of the ten best-animated films of 2021.
Demon Slayer: Mugen Train
Based on the hit anime series Demon Slayer comes the animation film Demon Slayer: Mugen Train. It will follow Kyojuro Rerngoku, Tanjiro, and other slayers, as they fight to defeat the powerful demon behind the suspicious train from Season 1 of the anime. The movie was digitally released on June 22 and has already become one of the most successful R-rated movies of all time. It is a film you should consider watching.
Tom and Jerry Movie
An animation movie that is guaranteed to leave the entire family in uncontrollable laughter is Tom and Jerry. Based on the popular 90s cartoon, the animation film follows Tom Cat and Jerry Mouse in the Royal Gate Hotel, where they fall back into their old routine in the middle of a grand wedding. The 104-minute movie is full of nostalgic comedy that both you and your kids can enjoy.
The Mitchells vs. The Machines
The Mitchells vs. The Machines is an animated movie that focuses on a unique teen, Katie, played by Abbi Jacobson, who wants to be a filmmaker. While on a road trip with her family, The Mitchells, they realize the world is getting overrun by robots. It was released in April of 2021, and everyone who has watched the movie loved it. The well-drawn graphics and great story make it a great animation for kids not only to enjoy but learn from it.
Luca
One of the best animations to come out this year, hands down, has to be Pixar's Luca. The Italian film is about a sea monster, Luca, who only wants to live above water with humans. Luca runs away from home and goes on a thrilling adventure where he meets great friends who help him chase after his dreams. Luca is a great coming-of-age story with wholesome messages for every kid to enjoy.
Wish Dragon
Based on the ancient Asian myths of Dragons comes this adorable Netflix animation known as Wish Dragon, released on January 15. It follows a young man, Din, played by Jimmy Wong, and a dragon (John Cho) who can grant wishes as they look for Din's long-lost childhood friend. The thrilling adventure is filled with comedic gold and a bit of romance that will tug at your heartstrings throughout the movie.
Space Jam 2: A New Legacy
Our best animation list of 2021 would not be complete without adding Space Jam 2. It was released on July 12 on HBO Max. Despite its poor reception with movie critics, the animation starring basketball legend LeBron James was well received by audiences. In the film, LeBron and his son Dom get sucked into a Seververse where they meet other Warner Bros characters like the famous Buggs Bunny. It's the best animation for a walk down memory lane.
Pretty Guardian Sailor Moon Eternal: The Movie
For anime fans, Pretty Guardian Sailor Moon Eternal is one of the best animations released this year. The 2 part movie, released on June 3 on Netflix, is based on the Dream arc from Naoko Takeuchi's Sailor Moon mangas. In the film, Queen Nehelenia returns to take over the Earth by enslaving humans in nightmares. So it is up to Sailor Moon and her friends to stop her. Add a few funny and romantic scenes to the Sailor Moon movie, and it's the perfect film to binge any time of the day.
Raya and The Last Dragon
Raya and the Last Dragon is a Disney animation film released on March 5. It follows Raya, a young warrior princess in the land of Kumandra who has to find the last dragon Sisu to banish the evil in their land. The film offers ancient myths mixed with action and humor for the whole family to enjoy. If you loved Moana, this film is the right pick for you.
Secret Magic Control Agency
Netflix's Secret Magic Control Agency is a Russian animated film. Released on March 18, it puts a new spin on famous fairy tales. The animation is a retelling of Hansel and Gretel. But instead of them coming from a village, they are from the S.M.C Agency that controls all magic. The company enlists their best agent, Gretel, and Hansel, to find the missing King and fight against the witch of the gingerbread house.
Arlo, The Alligator Boy
Arlo, The Alligator Boy, Arlo is a Netflix animated musical released on April 16 by the creators of famous cartoons, Sanjay and Graig. It follows Arlo, a singing, banjo-playing half alligator, half boy, as he goes to New York City to find his roots after being raised in the swamp all his life. Due to its massive success with viewers and critics, Netflix has already greenlit a sequel to the movie.
How many movies have you watched so far from our list above? If not all of them, be sure to catch up before 2022 when other great animation films are coming to theaters.
Tell us what's wrong with this post? How could we improve it? :)
Let us improve this post!