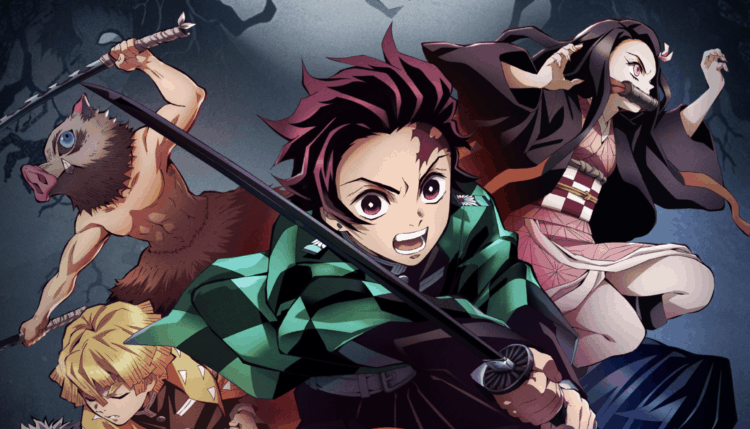 In April 2019, Demon Slayer released the first episode of the first season of what would quickly become one of the most popular anime series' of all time. While Season 1 lasted a full 26 episodes, the final episode of Season 1 was released on Septemer 28, 2019. Since then, fans of the series have had to wait with bated breath for any news regarding a Season 2. However, fans that couldn't get enough of the series and couldn't wait for Season 2 to know what happens to fan favorite characters Tanjiro, Nezuko, Zenitsu, and Inosuke, the manga is available and is actually fully completed. So, if you're like me and needed to know what happens with the rest of the series, you don't even need to wait for Season 2 – that is if you don't mind reading the rest of the series. So, what exactly is happening with Demon Slayer Season 2 and how long are you going to have to wait until you get to see Tanjiro and the rest of the Demon Slayer Corps get back into the demon-slaying action?
Demon Slayer Movie
One of the biggest reasons that fans are needing to wait so long for Demon Slayer Season 2 is the Demon Slayer movie. Demon Slayer: Mugen Train is the animated film adaptation of a popular story arc in the Demon Slayer manga. Demon Slayer: Mugen Train picks up right after Season 1 leaves off and follows Tanjiro, Zenitsu, and Inosuke as they attempt to reach the Flame Hashira, Kyojuro Rengoku, in order to assist him in his mission to hunt a demon that has killed over 40 people on this "Infinity Train." It's been speculated that the development of the Demon Slayer: Mugen Train movie was originally meant to take the place of a Season 2, however this has been proven to not be the case. The Demon Slayer: Mugen Train movie is currently unavailable in the United States, but it released on October 16, 2020 in Japan where it broke box office records. The film pulled in a massive $12.03 million (¥1.2 billion) on the day of its release and, as of January 24, 2021, the film has grossed over $352 million (¥36 billion).
Delayed Production
Demon Slayer Season 2 does not have an official release date as of now, but we do now that it is currently in production. Unfortunately, we don't know exactly when Season 2 of the fan-favorite anime began production, so we can't give an exact estimate of when it will be available for your viewing pleasure, but we certainly can make some predictions. A pretty optimistic release window for Demon Slayer Season 2 would be sometime in the Fall of 2021, however a more accurate estimation that will probably keep tame your expectations would be sometime in Winter 2021 or even an early-2022 release window.
Demon Slayer Season 2 Plot
While we don't have any official details surrounding the possible plot of Demon Slayer Season 2, we do know that the anime will not be covering the Demon Train arc as the Demon Slayer: Mugen Train movie adaptation will be covering this story arc. Unfortunately, since I am in the United States, I have yet to see the film, so I have no idea where in the Demon Slayer story it ends, but my guess is that it will probably only cover the Demon Train arc specifically and won't cover too much past that. While I have finished reading the Demon Slayer manga and am fully able to tell you exactly what is supposed to happen throughout the entire rest of the series – I will refrain from doing so in order to prevent you from seeing any unwanted spoilers for the rest of the anime. Again, if you can't wait for Demon Slayer Season 2, you might as well just read the rest of the manga – it's like 150-ish more chapters.
Demon Slayer Season 2 Release Date
The second season of Demon Slayer does not currently have a confirmed release date, although we do know that it is, in fact, in production. With the United States release of Demon Slayer: Mugen Train coming up pretty fast, I would assume we might get a bit of a tease at Demon Slayer Season 2. Whether it's a release date, a teaser, or just a developmental update, I'm hopeful that we'll get some sort of information in the weeks to come leading up to and after the movie's release. Like I said above, my best guess is that we'll get an update here shortly and then, barring any further delays, hopefully a late 2021 or – more realistically – an early-mid 2022 release window.
Tell us what's wrong with this post? How could we improve it? :)
Let us improve this post!