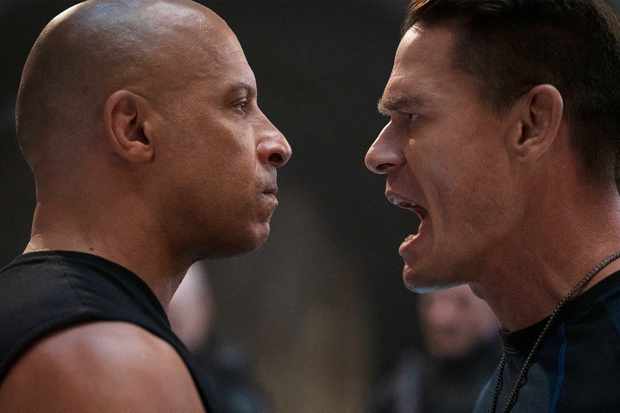 F9 featured the return of starring roles packed with incredible scenes full of airborne action. However, as much as you love and appreciate the action-packed film, you cannot forget to notice some scenes that made no sense if you are a keen observer. The plot is fantastic but leaves behind several unanswered questions about how some impossible events took place. A detailed critic could quickly identify that some aspects, such as defying physics laws, decisions from characters, plot holes, among others, didn't add up at all. Without further delay, let's find out some of the crucial scenes about Fast and Furious 9 that made no sense.
Why was Jakob Secretive to his Brother Dom Before their Father Died?
Jakob's character in Fast and Furious is considerate and even different from the other villains. Considering that Dom mistakenly banished him for causing their father's death, Jakob disclosed to him during their intense disagreement that their father informed him to weaken his vehicle and be responsible for the accident. It doesn't add up why Jakob didn't expose this information when they were younger but instead revealed it in the F9 season. Although he had no regrets about telling Dom the truth behind their father's death, it would have saved their relationship if he did it earlier enough.
Cipher's Sudden Effort to Revenge Dom
According to the movie, Dom and Letty had an excellent relationship, staying together without intimidation from Cipher during the period. She lived freely until the start of F9, when Jakob detained her, implying she had adequate time to retaliate with Dom. However, she reacted with her drone as the movie was getting to a climax but eventually got angry at her futile reactions. At this time, Dom was essentially preparing for her attack, so it doesn't add up why Cipher would try to revenge on Dom then when he wasn't anticipating it.
Why did Mia Attempt to Track Jakob Through Mr Nobody Agent?
Mia disclosed to Letty about interacting with Jakob for a while after his exile. She even hacked into a police database to track him, since they weren't communicating as usual. Although Dom maintained his stand even after Jakob's lack of loyalty towards his family, Mia was obviously seeking after his brother's reconciliation. If this was the case, then it simply doesn't seem sensible why she never requested Mr. Nobody to locate him during Fast and Furious 7, now that he had global networks connections that could track him easily. In addition, it appears Jakob used to be Mr. Nobody's agent, so it could have been easy to track him down.
What Happened to Mr. Nobody?
It appears F9 doesn't clarify how Mr. Nobody was never found, yet he was all along reserved as a mysterious person. Nevertheless, details show he died during the plan orchestrated by Jakob, yet nobody ever found his body or even know his exact location. Besides, you probably know that one of the primary reasons Dom's team disagreed in the movie was to trace Mr. Nobody. However, it doesn't add up that the team didn't initially research his whereabouts and disappearance.
The Physics of a Vehicle in Space
It's sometimes unbelievable to see a movie scene defying the laws of physics or nature, especially if it's not of a sci-fi or animation nature. F9 made no sense showing a scenario where Roman and Tej were moving towards space. The weirdest viewpoint is the fact they departed from a vehicle instead of a rocket. Perhaps the only possibility was to have the car hooked on a rocket and then allow the two actors to appear as astronauts. In addition, the physics behind a vehicle in space without giving a clue to the viewers how it went there doesn't add up.
Otto and Jakob's Tactics for Aries
F9 doesn't inform us of the wicked means behind Otto and Jakob's plans to use Aries. Otto even told Cipher that their plans essentially turn them into "good guys." So, it doesn't add up how they could have gained from it, given that even the actual plan was concealed. Besides, for Aries to work, they had to find the DNA of Han's adopted daughter without her approval. In addition, possessing Aries required Jakob and Otto to kill many people, making them appear bad guys.
Why would Mr. Nobody Hide Jakob's Identity from Dom?
It makes sense if a movie with episodes connects ideas from past releases. But if it doesn't, you have more questions than answers. It appears that F9 featured a scene where it answered many consistent questions about the background of Dominic Toretto's family. However, it seems that Jakob was Mr. Nobody's rogue agent, implying that Mr. Nobody recognized him before meeting with Dom in the previous Furious 7 release. While considering such information, it makes no sense why Mr. Nobody never mentioned to Dom about his younger brother the entire time. It would have been crucial to have done so since Dom already counted him as their family member. Actually, Mr. Nobody knew all the background about Toretto's family, so hiding information regarding Jakob doesn't seem sensible at all.
Jakob's Suddenly Abandoning His Mission
Jakob's primary mission was to activate Aries, to the point that he even put his family in danger, including taking down his previous boss in Mr. Nobody. Later in the movie, Jakob longed to abandon his strategy after Otto betrayed him. What doesn't add up is that Jakob was exploiting Otto for his resources, and his aim of utilizing Aries was separate from the mission. Even worse, Jakob abandoned his mission after reuniting with Dom meaning it wasn't even crucial after all.
Final Thoughts
Although some F9 scenes do not add up, it's upon the viewer to judge according to the best opinions. F9 is just a movie like any other where viewers cannot forget to criticize or praise what went wrong or what didn't work. For now, since Fast and Furious 10 is already in plans, with the expected release date being April 2, 2022 according to Google search, we hope most of the scenes will be more sensible in the saga. After all, enjoy the action-packed and airborne F9 movie if you haven't already seen it.
Tell us what's wrong with this post? How could we improve it? :)
Let us improve this post!