Angelique Midthunder is renowned for having an eye for talent. She discovered her forte in running successful casting calls early and made the most of it. While she is currently focused on her casting director career, Midthunder actually began her career as an actress. Her career trajectory began in the mid-1990s when she answered a casting call and landed a leading role in a movie. Midthunder was intrigued by the casting process and decided it was something she will be good at.
Her resolve to leave acting and work behind the cameras in the casting department was definitely the right call. Angelique Midthunder appeared in about 9 acting roles from 1995 to 2018. But she is now focused on hunting for the best talents as a casting director. As an actress, she is best known for her roles in East Meets West, Shall We Dance, and The Book of Eli. Midthunder has more credits as a casting director, including her work on Reservation Dogs (2021) and Americana (2023). Read on for more intriguing facts you probably didn't know about Angelique Midthunder.
1. Angelique Midthunder Was Born In Thailand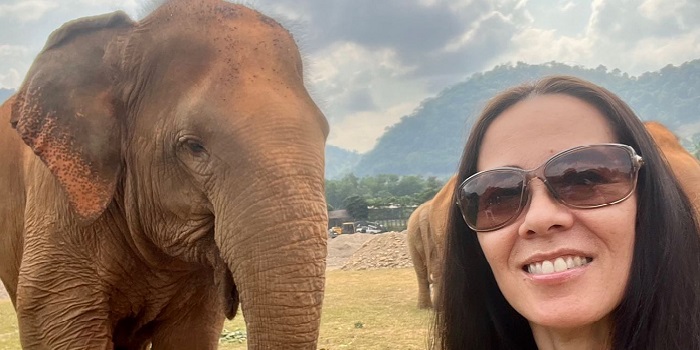 While she currently resides in the United States, Angelique Midthunder was born in Bangkok, Thailand, on January 9, 1971. Of Thai-Chinese ancestry, Midthunder is originally from Thailand, where she spent her early years. Midthunder has not been generous with information about her birth family, thus, it's hard to say if she was an only child and how she was raised. Nevertheless, she seemingly had a healthy dose of support from her folks when she ventured into the showbiz industry.
2. She Spent Her Early Career Days In Los Angeles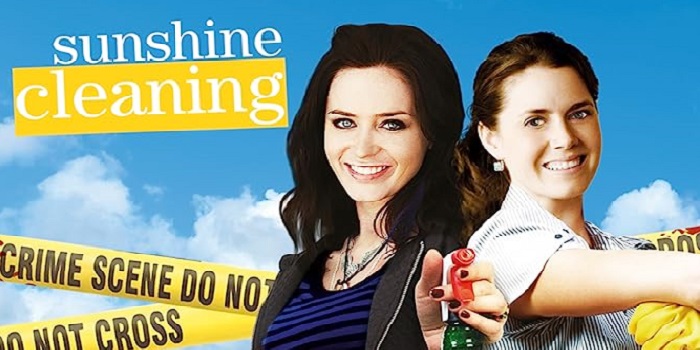 Angelique Midthunder began her career in Los Angeles and spent most part of her early successful years in the City of Angels. Formerly credited as Angelique Roehm, Midthunder made her acting debut in East Meets West in 1995. She attended a casting call on a whim and got the role while also discovering her interest in the casting process. Her next acting role was as a Dancer in Shall We Dance (1996). Midthunder continued to pick up acting roles while building her career as a casting director. Other onscreen roles she played can be seen in productions like Sunshine Cleaning (2008) as Girl's Mother, Linewatch (2008) as Dispatcher, The Book of Eli (2010) as Gatling Gun Gunner, Jordan as Bernie Lujan (2010), and Arizona as Woman (2018). Midthunder recorded one small screen credit in a single episode of Wildfire as Ricki in 2008.
3. Angelique Midthunder Is Married To David Midthunder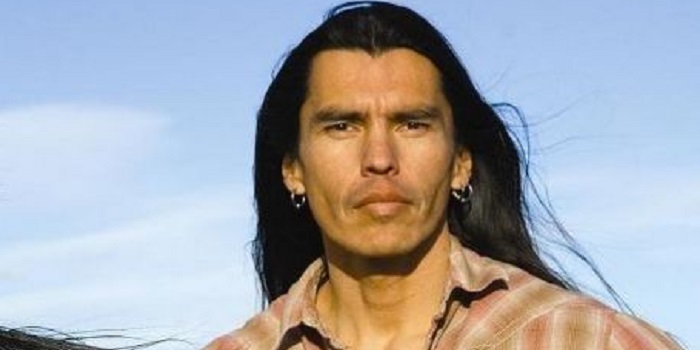 Angelique Midthunder didn't just begin her career on the set of East Meets West. She also met her husband, David Midthunder while working on the 1995 Japanese film. Details about their relationship and wedding are not public knowledge, but the union produced a daughter named Amber Midthunder. Born in Montana but raised in New Mexico, David Midhunter is a Cultural Anthropology graduate of the University of Utah. He started his acting career in 1986 with small roles that steadily helped his rise to fame. He's best known for his roles in Comanche Moon and Seasons 2 and 3 of Longmire. Angelique Midthunder currently resides in Santa Fe, New Mexico, with her husband.
4. Her Daughter Is A Popular American Actress
Born in Shiprock, New Mexico, Amber Midthunder is the only child of her parents, David and Angelique Midthunder. She discovered her acting talent as a child and would play around with lines from her favorite shows. However, her first experience as an actress put her off for some time as she didn't like it. Midhunter has worked with her mother on numerous projects, including Sunshine Cleaning, Reservation Dogs, and Longmire. She moved to Los Angeles at the age of 17 to give her career a nudge in the right direction. Amber was the 2022 recipient of the Breakthrough Performance Award at the Saturn Awards.
5. Angelique Midthunder Now Works As A Casting Director In New Mexico
Now Based In Santa Fe, Angelique Midthunder has not let go of her passion for casting calls after many years. In the casting department, she is best known for Captain Fantastic (2016), Hostiles (2017), Too Old to Die Young (2019), and The Kid (2019). She began her career in the department by casting extras in movies and TV shows, including Jeepers Creepers, Resurrection Blvd, American Family, and Back By Midnight.
Angelique Midthunder moved from Los Angeles to Santa Fe, New Mexico, in 2005, where she continued to raise the bar as a casting director. She has since worked her way up to join the top casting directors in the city. Some of her most recent projects can be seen in the television series Walker: Independence, Maggie Moore(s), and Hot Pink. Beyond working as a casting director, Midthunder also coordinates location casting and contributes as a casting consultant in addition to other behind the scene roles. She has bagged some award recognition, including a 2010 Emmy nomination in the category of Outstanding Casting for a Miniseries, Movie, or a Special for Georgia O'Keeffe and a 2017 nomination for an Aritos Award for location casting for Captain Fantastic.