Kurt Warner is a former American football quarterback with 12 seasons in the National Football League (NFL) under his belt. Considered the greatest undrafted player in the history of the NFL, Warner had an illustrious stint in the big league but faced many challenges to get to the top echelons of his career. His troubles began after his college career when he spent the next four years without making it to an NFL roster. Notwithstanding his humble beginnings, Warner rose above the challenges that threatened his career and became a world-class player.
The film, American Underdog captured the journey of Kurt Warner on the road to NFL fame in spite of many obstacles on his way. With Zachary Levi (Shazam!) leading the cast as Kurt Warner, the 2021 biographical sports film chronicles the true story of Kurt Warner. Directed by the Erwin brothers, Andrew and Jon, the film was on the Top 10 list at the box office for seven weeks, grossing $26.5 million. Explore the inspiring journey of Kurt Warner in this piece.
Kurt Warner's Early Life and Background Information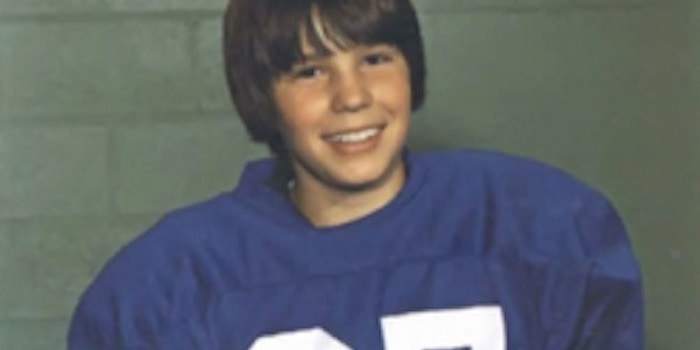 Kurt Warner was born on June 1971, in Burlington, Iowa, United States. Warner was born to Gene Warner and Sue Warner who divorced when he was six years old. Nevertheless, they gave him the necessary support to pursue his dreams and encouraged him not to give up. Warner was raised mainly by his mother and grew up alongside his brother Matt and a stepbrother from his father's second wife.
For his high school education and career, Kurt Warner studied and played football at Regis High School, Cedar Rapids, Iowa. He was the quarterback of the school's Class 3A football team and graduated in 1989. He proceeded to college at the University of Northern Iowa where he bagged a degree in communications upon his graduation in 1993. He was named the Gateway Conference's Offensive Player of the Year and first-team all-conference in his senior year in college.
His Inspiring Journey to Becoming an NFL Star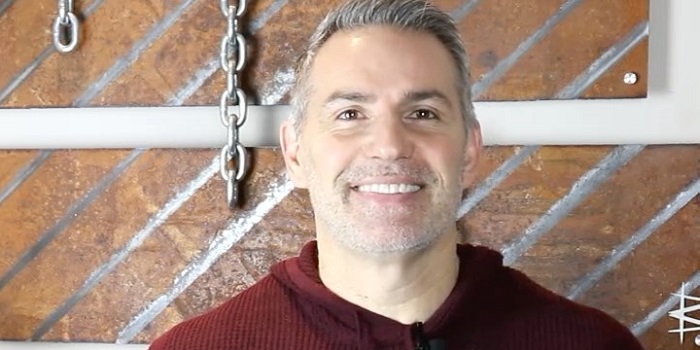 Before his shiny career earned him an induction into the Pro Football Hall of Fame in 2017, Kurt Warner was a struggling American football player. He was undrafted after college following the 1994 NFL Draft and was subsequently invited to the Green Bay Packers training camp for tryouts. Mike Holmgren was the head coach at the time while Steve Mariucci was the quarterback coach. Warner was released by the Packers before the regular season kicked off. While waiting for another tryout with an NFL team, Warner worked in a Hy-Vee grocery store in Cedar Falls, stocking shelves for $5.50 per hour. He also worked as a graduate assistant coach at the University of Northern Iowa during this time.
When it became clear that NFL teams were not interested in him, Kurt Warner signed with Iowa Barnstormers of the Arena Football League (AFL). He joined the Iowa Barnstormers in 1995 and was named to the AFL's First-team All-Arena in 1996 and 1997 respectively. Warner started getting the desired attention after leading the Barnstormers to ArenaBowl appearances in both seasons. As such, he was named 12th out of the 20 Best Arena Football Players of all time. He secured a tryout with the Chicago Bears before the 1997 NFL season but couldn't attend.
Kurt Warner's Breakout NFL Season
Kurt Warner signed a futures contract with the St. Louis Rams in December 1997, officially launching his career in the NFL. He got his first NFL roster in 1998 and after the 1999 season, Warner won both the NFL MVP and Super Bowl MVP in the same year. He held that record until 2022 when Patrick Mahomes achieved the feat in Super Bowl LVII. Warner won a second NFL MVP in 2001 and played in Super Bowl XXXVI. On June 1, 2004, Warner was released from his contract by the Rams.
Subsequently, the quarterback signed a one-year deal with the New York Giants after which he became a free agent. Kurter signed his first contract with the Arizona Cardinals in early 2005 which lasted for one year before it was renewed. He continued to play for the Cardinals, posting impressive stats with the team until his 2010 retirement.
In 2000, after Warner's breakout NFL season, the AFL leveraged his fame to launch its first video game, Kurt Warner's Arena Football Unleashed. He was inducted into the Arena Football Hall of Fame on August 12, 2011, and the Pro Football Hall of Fame in 2017, setting another record as the only player to achieve both feats. Warner's career journey has left a positive impact on many and inspired a movie based on his life and career. In all, Warner set the pace in the big league when the odds seemed to be against him. He is the first undrafted player who made it to the NFL and Super Bowl MVP list.
The Movie American Underdog Tells Kurt Warner's Story From Undrafted to MVP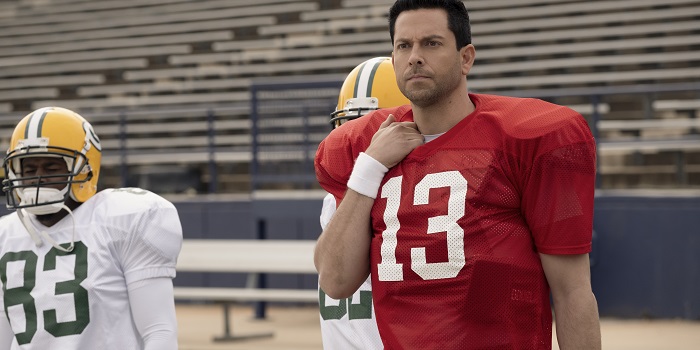 Filming for American Underdog commenced on January 25, 2021, and wrapped up in early March. The film was released on December 25, 2021, to a positive reception. The biographical sports film chronicles Kurt Warner's true story on the road to the NFL. The movie tells Warner's story from childhood – when he would watch other players and aspire to become a quarterback. His love life is also explored as part of the plot. The heavily decorated American football player was portrayed by Zachary Levi in the biopic. The seasoned actor delivered a stellar performance in his depiction of Kurt Warner, supported by Anna Paquin as Warner's wife Brenda, Dennis Quaid as head coach Dick Vermeil, and Adam Baldwin as Coach Allen.
Notably, the film didn't capture some important parts of Kurt Warner's celebrated career. Again, it grossed only $26.5 million at the box office against a budget of $25 million. Nevertheless, American Underdog received positive reviews across review aggregator websites with some mixed reactions.
Tell us what's wrong with this post? How could we improve it? :)
Let us improve this post!