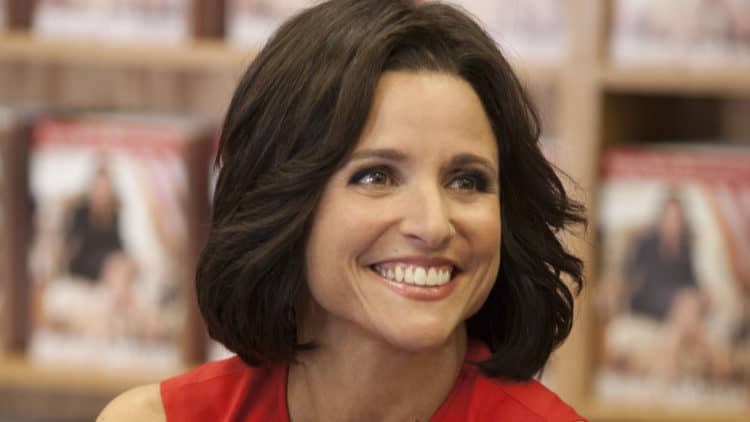 Making lots of money is one of the first things that come to mind when people think of a successful acting career. Some of the biggest names in the industry have made hundreds of millions of dollars over the course of their careers. But while it's true that there are lots of people who pursue acting in hopes of becoming rich, there are quite a few actors who were rich long before they stepped foot into the entertainment industry. From trust funds to massive family inheritance, these actors would've been just fine had they chosen not to work a day in their lives. However, their love for performing wouldn't allow them to stay away from the spotlight. Here are 10 actors who come from wealthy families.
1. Glenn Close
Glenn Close is arguably one of the most talented actors of her generation. Since started her career in the 1970s, she has been a consistent presence on all of our screens. From movies to TV shows, Glenn has always shown that she can truly do it all. Over the course of her career, she has made an estimated $50 million, but being around lots of money isn't anything new to Ms. Close. She was born in raised in a wealthy area of Connecticut. Her mother, Elizabeth AKA Bettine, was a socialite and her father, William, was a successful doctor. In fact, William Close was instrumental in helping stop the spread of an Ebola outbreak in Zaire in the 1970s. He also wrote four books during his lifetime.
2. Liesel Matthews
You may not remember Liesel Matthews by name, but if you were a kid during the 1990s there's a very good chance you've seen her face. Liesel is most famous for playing Sara Crewe in the 1995 movie A Little Princess. However, what many people don't know is that her last name isn't actually Matthews. Liesel is a member of the incredibly wealthy Pritzker family. Her father, Robert, founded The Marmon Group and her uncle, Jay, founded the Hyatt Hotel chain. Ironically, there was some drama concerning the family's money when Jay passed away in 1999. After his death, the family attempted to divide their $15 billion empire. However, Liesel and her brother, Matthew (which is where her stage surname comes from), believed that their father had used their trust funds to invest in the family's business and then excluded they from the deal. Liesel and Matthew filed a lawsuit against the family and they were each awarded $500 million. During an interview with Forbes in 2003, Liesel insisted that the lawsuit wasn't about money. She said, "I filed because I wanted to know what happened. It's going to be tricky, and it will take a long time. But I just need to know what happened".
3. Julia Louis-Dreyfus
Julia Louis-Dreyfus may have been born with a silver spoon in her mouth, but that doesn't mean she hasn't worked hard to get where she is today. The talented actress started her career in the early 1980s and quickly earned a lot of attention thanks to her work on Saturday Night Live. During the 1990s, she got another life-changing opportunity when she was cast as Elaine Benes in the popular sitcom, Seinfield. Although she has built a nice fortune for herself through her work, she hasn't had to hurt for money in her entire life. Julia's great-grandfather, Léopold Louis-Dreyfus, founded the international merchant firm the Louis Dreyfus Company. Her grandfather and father have subsequently headed the company over the years. The Louis Dreyfus Company brings in upwards of $30 billion dollars per year.
4. Brooke Shields
Brooke Shields was just a child when she started her career. First, she was largely focused on modeling before getting involved with acting. Many of her early opportunities were full of controversy. When she was just 12 years old, she played a young prostitute in the 1978 movie Pretty Baby. Just two years later, she was in an ad for Calvin Klein that was considered controversial due to its sexually suggestive nature. Despite taking on some questionable jobs at an early age, Brooke Shields managed to avoid the dreaded child star curse and she has continued to work into adulthood. However, although Brooke Shields worked hard to make a name for herself, many people don't that her name rings bells far beyond the entertainment business. Not only was her mother, Teri Shields, an actress but her father, Francis, was a successful businessman who was an executive for Revlon. On top of that, Brooke's paternal grandmother, Marina Torlonia di Civitella-Cesi, was a French princess.
5. Rooney Mara and Kate Mara
Rooney and Kate Mara may have chosen careers in the arts, but they come from a family with a long history in the sports world. Their mother's family founded the Pittsburgh Steelers while their father's family founded the New York Giants. No matter how you slice it, the Mara sisters are football royalty. Both teams are estimated to be worth more than $3 billion dollars.
6. Paul Giamatti
Paul Giamatti has been working in entertainment for more than 30 years. From the big screen to the small screen to the stage, Paul is a natural when it comes to performing. Despite his long-lasting career, there are still a lot of people who don't know that Paul comes from a wealthy family. His father, Angelo, was a professor at Yale University in Connecticut who eventually became the commissioner of Major League Baseball. Sadly, Angelo passed away in 1989 which is the same year that Paul made his first on-screen appearance.
7. Rashida Jones
Rashida Jones is the daughter of the legendary music producer Quincy Jones. He is estimated to be worth around $500 million. Over the course of his career, Quincy has worked with some of the biggest names in the music industry including Michael Jackson and Diana Ross. He has won more than two dozen Grammy Awards and many other accolades. However, Rashida's dad isn't the only one who did well for himself. Her mother, Peggy Lipton, was also a successful actress and model. When you have a parent who has already achieved success in an industry similar to the one you want to work in, it can be hard to get people to take you seriously. However, Rashida Jones has always made it clear that she wants her talent to speak for itself and she has worked hard to blaze her own trail. Not only has she had a successful acting career, but Rashida has also done a lot of work behind the scenes.
8. Bryce Dallas Howard
Anyone who has ever seen Bryce Dallas Howard's work would probably agree that she was born to be in the spotlight. She was still in elementary school when she started her acting career, and it didn't take long for her be recognized for her talents. Over the years, Bryce has appeared in a wide variety of projects including the Twilight series and the movie The Help. Her ability to play a wide variety of characters has never gone unnoticed, and she's the type of actor who can take any role and turn it into something special. These natural acting chops are probably something she inherited from her father, the legendary actor and director, Ron Howard. Ron also began his career at an early age. His mother was an actress and his father was an actor who also wrote and directed. Ron got his first major break when he was cast as Opie in The Andy Griffith Show. He would go on to play the character for nearly a decade. He is also well known for playing Richie Cunningham in Happy Days. Since the 1980s, however, he has been mostly focused on directing. Some of his directorial credits include A Beautiful Mind and Solo: A Star Wars Story. He is estimated to be worth around $200 million.
9. Chevy Chase
Chevy Chase began making a name for himself in the 1970s as a cast member on Saturday Night Live. After departing from the show, he decided that he wanted to focus his efforts on the big screen. Throughout the 1980s, he was one of the biggest actors in Hollywood. Known for his ability to make people laugh, Chevy starred in movies like Caddyshack and the National Lampoons franchise. Despite the fact that he is a public figure, there are a lot of people who don't know that Chevy Chase comes from a pretty well-off family. His father was a successful book and magazine editor and his mother's stepfather was Cornelius Vanderbilt Crane. However, when Crane and Chevy's grandmother divorced, his mother was disinherited. That being said, it's unclear how much of the Crane family fortune he has or had access to.
10. Devin Aoki
Devin Aoki isn't as widely known as some of the other actors on this list, but that's mostly because she has focused most of her attention on her modeling career. Devin's father, Hiroaki Aoki, founded the popular restaurant chain Benihana. He was estimated to be worth around $40 million at the time of his death in 2008. Devin's half-brother is well-known DJ and musician, Steve Aoki.
Tell us what's wrong with this post? How could we improve it? :)
Let us improve this post!