For almost a decade, Beverly Hills, 90210 kept TV audiences glued to their screens for new episodes. 90210, as it was popularly referred to, premiered on October 4, 1990, and aired its final episode on May 17, 2000. The show birthed five spin-offs which became part of its franchise. Although its first season suffered poor ratings, one of the things that made Beverly Hills 90210 captivating was its ever-dynamic storylines.
Beverly Hills, 90210 helped address typical issues and revolved around the lives of a group of friends. It followed their lives from West Beverly Hills High School, college, and adulthood. The show and its cast became a global pop culture phenomenon for many of its audiences. With several cast changes throughout its 10 seasons, here are the top cast of Beverly Hills, 90210, and what they've been up to.
Jason Priestley as Brandon Walsh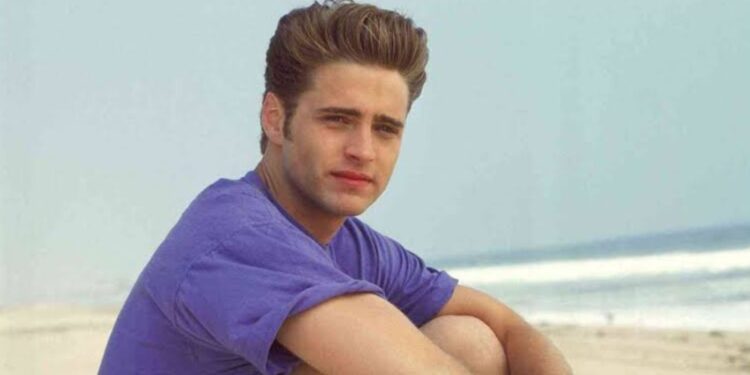 Unarguably the best character in the show and a fan favorite. Brandon Walsh was the eldest of the twins and began the series with a move (with his family) from Minnesota to Beverly Hills. Jason Priestley played Brandon Walsh from Season 1 to 9, making guest appearances in Season 10. Priestley received two Golden Globes Award nominations for the role.
A Canadian actor and television director, he went on to have an extensive career in television. Priestley played Wayne Wayney on the Canadian TV series Raising Expectations (2016–2018) and Matt Shade in Private Eyes (2016–2021). He also appeared in a handful of miniseries. As a director, Priestley has worked on several TV films, documentaries, and TV shows. In 2023, he starred as Gavin Beck on Fantasy Island. The actor is married to make-up artist Naomi Lowde. The couple has two children, Ava Veronica and Dashiell Orson.
Jennie Garth as Kelly Taylor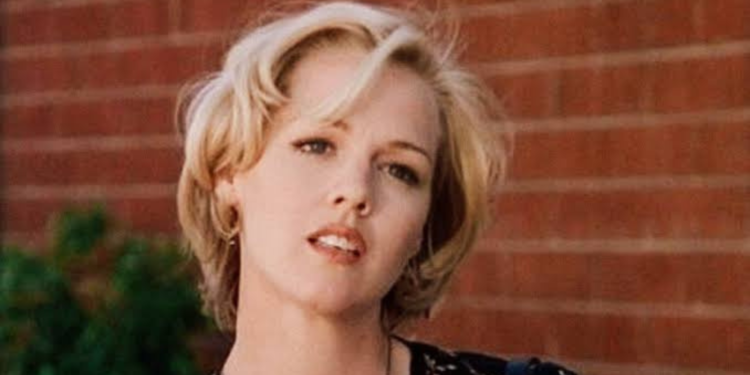 Jennie Garth is one of four Beverly Hills, 90210 cast members to have starred in all seasons of the show. Garth's Kelly Taylor developed significantly throughout the show, from a spoiled teen to a mature adult. She survived several personal challenges and was caught in a love triangle with Brandon Walsh and Dylan McKay.
Since Beverly Hills, 90210, Garth focused her career on television. She was cast as Val Tyler in The WB's sitcom What I Like About You (2002–2006). Paired with Derek Hough, Garth participated in Dancing with the Stars Season 5 and reached the semi-finals in 2007.
She reprised her role as Kelly Taylor in 90210 (2008–2010) and BH90210 (2019). Besides guest-starring in several other TV shows, Garth has starred in many TV movies. Garth is currently married to actor Dave Abrams. Although she filed for divorce, she filed for its dismissal after they reconciled. Garth has three daughters.
Ian Ziering as Steve Sanders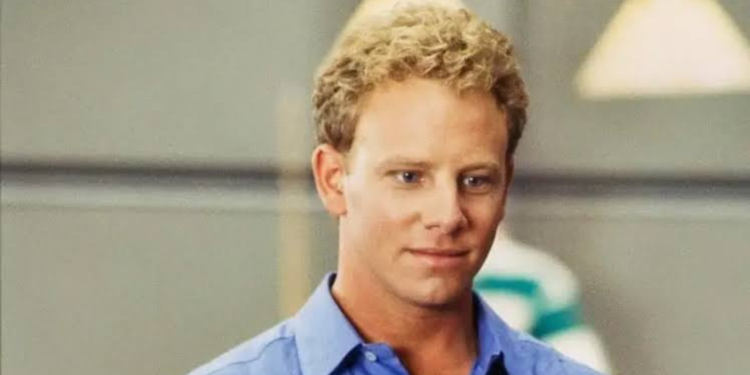 Ian Ziering played Steve Sanders, a typically rich, brash kid. Sanders became more responsible and mature as the series progressed, especially because of his friendship with Brandon Walsh. Ziering appeared in all 10 seasons of the show.
After Beverly Hills, 90210, Ziering mostly starred in B-rated movies. On television, he continued to voice Dr. Nick Tatopoulos in Godzilla: The Series (1998–2001). He also voiced Harry Osborn in Spider-Man: The New Animated Series (2003) and Vinnie/Brie Fish/Taonga in Biker Mice from Mars (2006–2007).
In 2019, he played the recurring roles of Dan Cassidy/Blue Devil in Swamp Thing and Gavin Cross in Malibu Rescue. He has appeared as himself in several TV shows, like in Dancing with the Stars season 4, where he reached the semi-finals. Ziering is twice married and divorced and has two daughters, Mia Loren and Penna Mae.
Brian Austin Green as David Silver
David Silver begins the series wanting to be part of the popular gang. While he finally gets welcome, he loses his friend Scott Scanlon to suicide. The character appears in all 10 seasons of Beverly Hills, 90210. Brian Austin Green had a more successful acting career than most other cast members. He played Lorenzo in Stacey Stone (2001–2003) and Chris in Freddie (2005–2006). One of his most prominent TV roles after Beverly Hills, 90210 was as Derek Reese in Terminator: The Sarah Connor Chronicles (2008–2009).
Green played John Corben/Metallo in Smallville (2009–2010), Keith Watson in Desperate Housewives (2010–2011), Tommy in Wedding Band (2012–2013), and Sean Healy in Anger Management (2012–2014). Green's relationship with his Beverly Hills, 90210 co-star Vanessa Marcil ended in 2003. He dated Megan Fox from 2004 and married her in 2010. They have three children together and divorced in 2021. Green's current partner, Sharna Burgess, has given birth to two children. All together, he currently has five children.
Tori Spelling as Donna Martin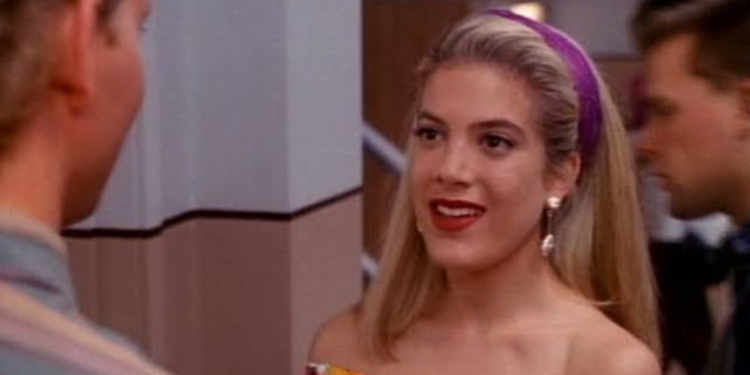 Tori Spelling's Donna Martin began the series as a supporting cast but was upgraded to a main cast following her story arc. Although Spelling auditioned with a different name to avoid nepotism issues (her father was an executive producer), she still received backlash. Spelling is one of the most popular cast members of Beverly Hills, 90210.
Spelling also became a published author. Her first book, sTORI Telling (2008), became a bestseller. She has published six books from 2008 to 2013. After Beverly Hills, 90210, Spelling starred as Alex Monday in Scary Movie 2 (2001). She played Holly Hamilton in Mystery Girls (2014). She has appeared as herself in several popular TV shows. Spelling married Charlie Shanian in 2004 and divorced in 2006. She married Dean McDermott a few months later and has five children with the actor.
Gabrielle Carteris as Andrea Zuckerman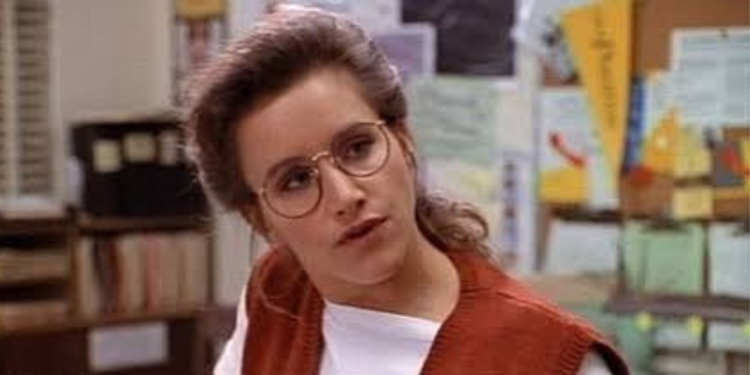 Gabrielle Carteris played smart, shy, and focused high schooler, Andrea Zuckerman. She had a crush on Brandon Walsh in High School, but the two later became friends. Zuckerman was a main character from Seasons 1 to 5 and guest-starred in Seasons 6, 8, and 10. Carteris made guest appearances in several TV shows until she was cast as Principal Tuckerman in My Alibi season 1 (2008).
Carteris reprised her role as Andrea Zuckerman in BH90210 (2019), which she also co-produced. In 2022, she played a guest role in We Own This City and 9-1-1. Carteris was elected the executive vice-president of SAG-AFTRA (Screen Actors' Guild–American Federation of Television and Radio Artists) in 2012. She was made president on April 9, 2016. She married stockbroker Charles Isaacs in 1992. The couple are still together and have two children.
Shannen Doherty as Brenda Walsh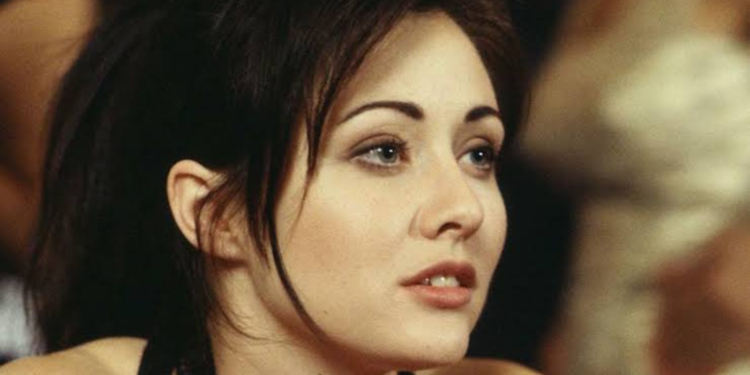 Brenda Walsh is Brandon Walsh's younger twin sister. When the series began after her family's move to Beverly Hills, Brenda felt alone until she made friends at school. Shannen Doherty played Brenda as a main cast from Seasons 1 to 4 until she was fired from the show. She fought with castmate Jennie Garth and was reportedly difficult to work with.
Doherty appeared in several TV movies after her time on Beverly Hills, 90210. She landed the role of Prue Halliwell in The WB's fantasy drama series Charmed (1998–2001). Although it was generally believed she was fired, Doherty said she left the show. There were reported quarrels between Doherty and Alyssa Milano which caused friction on set. Besides her recurring role as Alexandra Hudson in North Shore (2004–2005), she hasn't had a major television role. However, she has appeared as herself in TV shows and starred in several TV movies.
Doherty revealed she had Crohn's disease in 2019. She was diagnosed with breast cancer in 2015. Although she announced she was in remission in 2017, her cancer returned in 2019. At the time, the cancer was at stage four. Her health update in 2023 revealed the cancer was terminal and had spread to her brain.
Luke Perry as Dylan McKay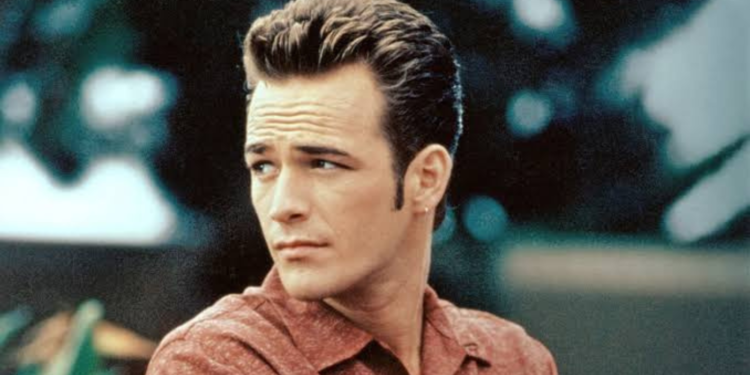 Dylan McKay was a loner at West Beverly Hills High School until he became a member of the gang. Dylan's story saw him lose his father, battle addiction, and lose his money. Although he partly recovered his money and his father, he's one of the characters without a happily-ever-after ending. Luke Perry was known for his portrayal of Dylan McKay. He starred on the show from Seasons 1 to 6, then came back in Seasons 9 & 10.
Perry had an amazing career as an actor. He played Billy Masterson in The Fifth Element (1997) and Wayne Maunder in Once Upon a Time in Hollywood (2019). After leaving Beverly Hills, 90210 in 1995, he voiced Sub-Zero in Mortal Kombat: Defenders of the Realm (1996) and Rick Jones in The Incredible Hulk (1996–1997). Perry played Rev. Jeremiah Cloutier in Oz (2001–2002), Jeremiah in Jeremiah (2002–2004), Peter Schaefer in Windfall (2006), and Linc Stark in John from Cincinnati (2007).
His last major appearance on television was as Fred Andrews in Riverdale (2017–2019). Perry had an ischemic stroke on February 27, 2019. He was removed from life support on March 4, 2019, after suffering a second stroke. Perry was 54 years old when he died. Perry's Beverly Hills, 90210 co-star Shannen Doherty paid tribute to him by appearing in an episode of his last TV series, Riverdale.