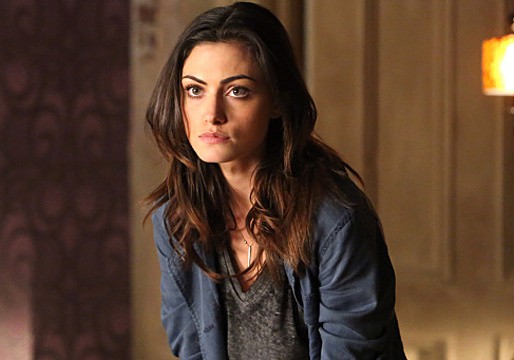 Phoebe Tonkin is no stranger to fans of CW shows like The Vampire Diaries and The Originals. These long-running shows have a way of sucking in fans to the story line and these unbelievably attractive characters. While Phoebe definitely made her mark on The Vampire Diaries and The Originals, she also made a splash on another CW show called The Secret Code. Unfortunately, the latter show was cancelled before its time, something we believe was somewhat premature.
It turns out that Phoebe also has a large social media following, and you would be surprised at what can be learned from social media and a little digging. I am sure that even if you are a diehard fan of Phoebe Tonkin, you will probably not be aware of the following facts.
Here are five things that you probably did not know about Phoebe Tonkin.
1. She Is An Australian Native
Like most actors, Phoebe has an uncanny ability to hide her native accent, which means that many people are completely oblivious to the fact that she is from Australia; however, if you play very close attention to her scenes, every so often you will catch a hint of her Australian accent. It is not certain as to why she wasn't not allowed to simply run with her native accent. After all, aren't vampire well-traveled?
2. She Has a Background in Dancing
While Phoebe has become an accomplished actress, she actually got her start in entertainment by taking dance lessons. In fact, she started taking dance lessons when she was only four-years-old. As with her acting, she was also diverse in her approach to dance, having studied everything from classic ballet to the more culturally influence dance genres like hip hop. It is obvious that her commitment to dance early also influenced the development of her gorgeous physique.
3. She Grew Up Wanting to Be a Fireman
I'm sorry, but when you look at this unbelievably gorgeous woman, the one thing that you don't see her as is a fireman. When a person thinks of a fireman, even fire-women, they think of rugged and tough. Keep in mind that firemen have to be strong enough to pull people out of burning buildings. Well, this dream never materialized, but maybe someday she will be able to make an appearance on Chicago Fire – now that will be cool.
4. She is Best Friends with Claire Holt
Now here is one that you would have never guessed in a million years. Claire Holt, who also stars on both, The Vampire Diaries and The Originals, is actually best friends with Phoebe. The reason that it is so hard to believe is the fact that they have done such a good job selling the fact that they hate each other on the show. One reason they probably connect is that they are both from down under.
5. She Has Mastered Shakespearean Acting
Well, it turns out the Phoebe attended a rather prestigious school that had an exceptional acting and drama program, the Queenswood School for Girls. It was while attending this school that Phoebe mastered her craft that she actually won the 2005 state championship for her magnificent performance in A Midsummer Night's Dream.
Tell us what's wrong with this post? How could we improve it? :)
Let us improve this post!