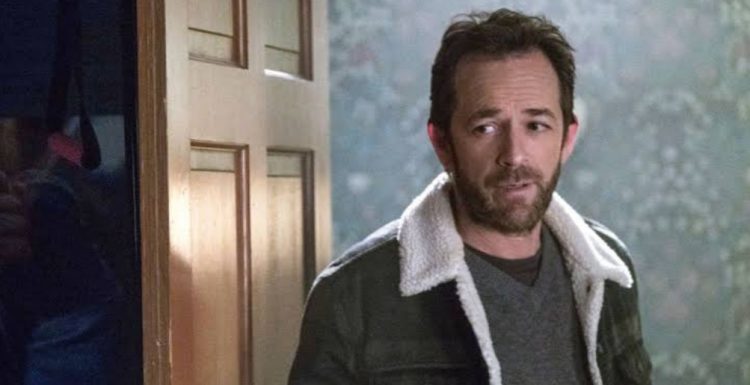 Decades before we had the Ariana Grande, Zac Efron, Miley Cyrus, and Selena Gomez of this world, the world had teen idols like Luke Perry. His character Dylan McKay made him a favorite among female fans. One time, Perry had to leave a meet-and-greet autograph session with fans after 90 seconds of arriving because a riot broke out. Apparently, about 10,000 teen girls caused a commotion in trying to get to him.
Luke Perry lived a fascinating and successful life as an actor. In his honor, here are 10 interesting things about the actor.
1. Luke Perry's Most Prominent Role on Television
As a fan of Luke Perry, there's only one character that most TV fans remember the actor for. No other character has as much impact on his career as Dylan McKay in Beverly Hills, 90210. He was originally cast for the role in 1990 and stayed on for five years before calling it quits.
Perry would later return in 1998 to play the same character. He stayed on until the show ended in 2000. He was featured in a total of 199 episodes on the show.
2. He Worked Odd Jobs in Los Angeles Before Getting an Acting Job
When Luke Perry finished High School, he chose to move to Los Angeles to pursue a career in acting. At 18, with no source of income, Perry had to settle as a worker in a doorknob factory and asphalt paving company.
3. Luke Perry Had to Audition 256 Times Before Getting His First Role in Television
While it's often easy to follow up on people's successes, too often, we neglect their failures. Perry was determined to make it as an actor and refused to make his disappointments kill his dream. In 1982, he landed a role on an episode of NBC's Voyagers! as a union prisoner.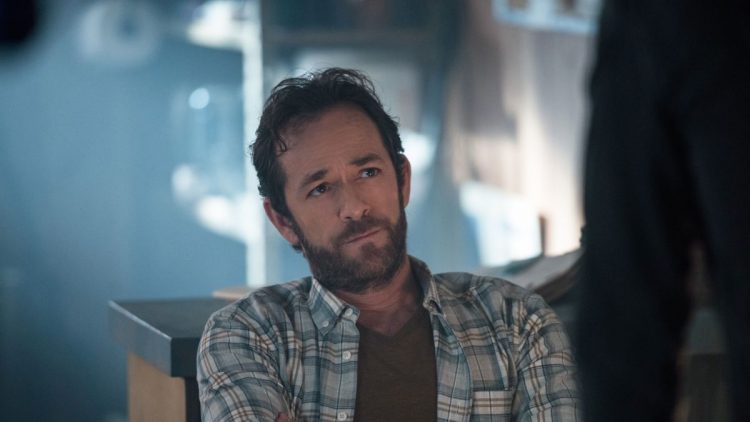 4. His Father Died of a Heart Attack
Perry's father, Coy Luther Perry Jr., worked as a steelworker when the actor was born on October 11, 1966. When Perry was about six years old, in 1972, his father left his mother, Ann Perry. Eight years later, in 1980, Perry received news that his father had died from a heart attack.
5. Luke Perry was Also a Voice Actor
Perry never really did voiceovers for any character in the film, but he did several on television. His first voiceover role was in 1993 The Simpsons. He voiced himself in the show Kristy Gets Kancelled. Perry also voiced Napoleon Brie, Sub-Zero, Rick Jones, Brom Bones, Stewart Waldinger, Ponce de León, Jacob, and Fang. He played each character in Biker Mice from Mars, Mortal Kombat: Defenders of the Realm, The Incredible Hulk, The Night of the Headless Horseman, Pepper Ann, Clone High, Generator Rex, and Pound Puppies.
6. He was Featured in Two Music Videos
While still trying to find his footing as an actor, Luke Perry starred in one of Twisted Sister's 1985 music videos. He had an uncredited feature in their song, Be Chrool to Your Scuel. After becoming a popular actor, he starred as The Cowboy in one of The Killers' songs. It was the 2009 ¡Happy Birthday Guadalupe! song featuring Wild Light and Mariachi El Bronx.
7. Luke Perry's Death
On February 27, 2019, the actor suffered an ischemic stroke. He later had another stroke, making his family decide to remove him from life support. Luke Perry died on March 4, 2019. The actor was 52 years old at the time of his death.
8. Luke Perry's Family
Perry got married to his first and only wife, Rachel Minnie Sharp, on November 20, 1993. The couple divorced after a decade together in 2003. The marriage produced two children, Jack Perry, and Sophie Perry.
Before Luke Perry's death in 2019, the actor was engaged to Wendy Madison Bauer, with plans to wed in August of that year. Bauer is an actress and has starred in TV series such as House (2004), Spread (2009), and The Mentalist (2008).
9. Perry's Son is Professional Wrestler, Jungle Boy
Luke Perry's first child and son, Jack Perry, is a professional wrestler with All Elite Wrestling (AEW). Jack Perry goes by the ring name Jungle Boy. He's popularly known in AEW as one of the tag team members of Jurassic Express, a position he shares with Luchasaurus. The team once won the AEW World Tag Team Championship.
10. Luke Perry's Last Film Appearance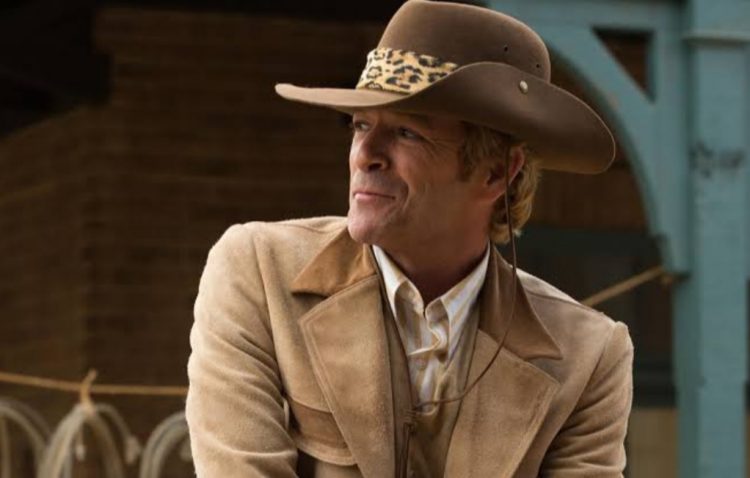 Perry was cast to play Wayne Maunder in Quentin Tarantino's 2019 comedy-drama, Once Upon a Time in Hollywood. Perry died before the film's release and had it dedicated to his memory. The film grossed $377.4 million at the Box Office with a $90–96 million production budget.