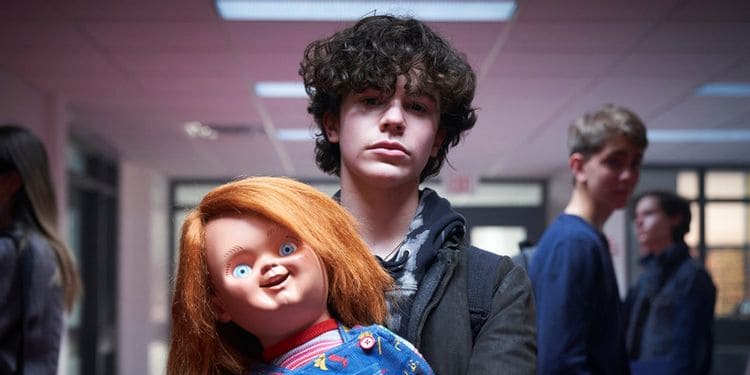 Zackary Arthur has been in the entertainment industry for almost a decade, but 2021 has been a major year for his career. He is the star of the new SyFy series Chucky which has brought the famous murderous doll to the small screen for the first time. Zackary's character, Jake, is a teenage boy who loves vintage things and purchases an old Chucky doll at a yard sale. He quickly realizes, however, that Chucky isn't just any ol doll. Because Zackary ist he victim of bullying, he is even more vulnerable to Chucky's manipulation tactics which leads him down a dangerous path. Keep reading to learn 10 things you didn't know about Zackary Arthur.
1. He's A Los Angeles Native
If you want to get into the entertainment industry, there's arguably no better place to be than Los Angeles. As a result, countless people flock to the city every year with hopes of making it big. Fortunately for Zackary, he never had to pack up and move. He is originally from the area and still lives there today.
2. He Makes Beats
Acting is what Zackary has become best known for, but it's not the only area of the arts he's well-versed in. Zackary also loves music and he has been playing the guitar for most of his life. He also enjoys making beats. At the moment, Zackary hasn't released an album or an EP and it doesn't appear that he has any plans to.
3. He's A Private Person
At this point in his career, Zackary has chosen to keep many of the details of his personal life to himself. He prefers to keep the spotlight on his work as an actor. Since the entertainment industry can be vicious, it's easy to see why he has chosen a more private route.
4. He Has A YouTube Channel
Staying active on social media has become increasingly important over the years, and it's something that Zackary understands well. Zackary has a YouTube channel where he uploads his beats for people to use for free. He also has plans to start streaming on Twitch.
5. He Didn't Watch Any Of The Child's Play Movies When He Was Growing Up
Chucky might just be the most famous horror movie doll of all-time, but Zackary hadn't actually seen him in action before. During an interview with Collider, Zackary said, "I don't think there's a single person you could ask on the street, who doesn't know who Chucky is. Growing up, my parents didn't want me watching rated R movies, or anything like that, so I never really got to watch it. I thought that the kids who watched Chucky movies were the cool kids, so it just makes it so much more surreal to be on the show now."
6. He Isn't The Only Person In His Family Who Works In The Entertainment Industry
Being a performer is something that runs in Zackary's vains. His mother, Marci Richmond, wrote and directed a TV movie called Pals. She is also a singer. Zackary's brother, Aiden, is a professional actor who made his TV debut in 2016. Aiden has yet to land his breakout role.
7. He Loves To Stay Active
Zackary's work may take up a good portion of his time, but exercise is one thing he always likes to make time for. He enjoys working out and it's one of the many things he and his brother like to do together. Not only has staying active helped his body, but it's also great for his mind.
8. He Wants To Use His Platform For a Greater Good
Zackary hopes to do more with his platform than just keep people entertained. While talking to Vanity Teen, Zackary said, "I do believe we have a voice in society, and I think that there is a lot we can do to help spread awareness and help people feel validated no matter what our age is."
9. He Has A Production Company
Acting is Zackary's main focus now, but he eventually hopes to step behind the camera and do some directing and producing. He told Vanity Teen, "My brother and I have our own production company that we want to really focus on; right now, we are working hard doing our normal school work, and there is a lot of work. We are trying to get ahead in our school work and have time to start working on projects."
10. He Really Is A Teenager
Oftentimes when teenagers are depicted in movies and shows, they're played by adults – sometimes eve people in their 30s. However, that isn't the case when it comes to Zackary's portrayal of Jake. Zackary is actually 15 years old. He will turn 16 in September of 22.
Tell us what's wrong with this post? How could we improve it? :)
Let us improve this post!