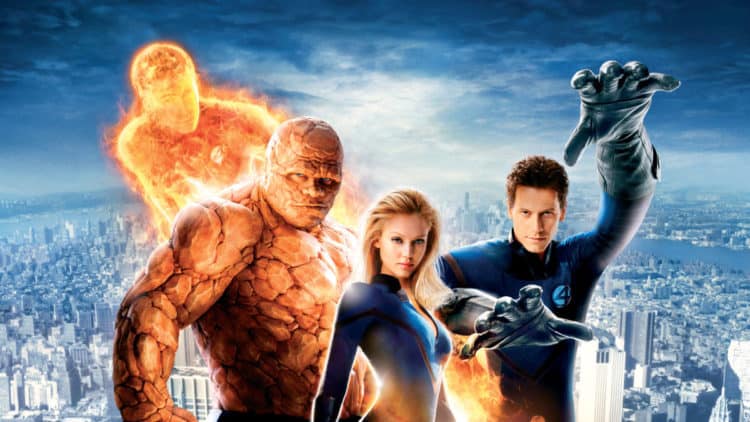 If you've seen Doctor Strange in the Multiverse of Madness, you know the cat is out of the bag. Spoiler alter, but the rumors are true. John Krasinski has indeed been casted as the head of Marvel's first family, Reed Richards, A.K.A Mr. Fantastic. And guess what? He turned out to be a member of the Illuminati, just like in the comics. But don't get too excited, because the Reed Richards he was playing wasn't the main Reed Richards of the Marvel Cinematic Universe. The version we saw in the movie was just a variant from another world. And guess what on top of that? Another spoiler alert, but this version was literally torn to shreds by the Scarlet Witch. Sounds like an anti-climactic ending to his run as Mr. Fantastic, doesn't it?
Oh, but let's not fret just yet. Again, the Mr. Fantastic John Krasinski played in Doctor Strange 2 is not the Mr. Fantastic of the main MCU Earth. Now, does that mean the Mr. Fantastic of the MCU's main Earth will be played by John Krasinski? I think at this point, it's pretty much a slam dunk. Fans have been basically demanding it for a while now and lately, Kevin Feige has been responding more to fan service. That could be a good and bad thing, but we should trust his judgement.
Let's face it, John Krasinski is the best choice to play Reed Richards. Now all we need is for his real-life wife, Emily Blunt, to play Susan Storm, A.K.A the Invisible Woman. She has stated in the past that she's not very interested in playing any kind of superhero, but her husband very much is. If he's willing to commit, I'd reckon he can convince her to join him. I mean, come on, if John Krasinski is going to play our main Reed Richards, Marvel must get his wife to play Susan Storm. In this case, you can't have one without the other.
Doctor Strange in the Multiverse of Madness had a lot of crazy cameos, but the biggest standout was John Krasinski. It seems like the fans got what they wanted, but what if Marvel took it one step further? As of now, Jon Watts, the original director of the MCU's Fantastic Four reboot, is no longer attached to the project. That was unfortunate to hear, especially after seeing what he did with his Spider-Man trilogy. Based on the reports, Jon Watts left the project because he wanted to take a break from doing big Marvel movies. That could be true, but fans all over the internet have a different theory.
Rumors are now speculating all over the web that Marvel actually wanted a different director to helm the Fantastic Four reboot. You guessed it, the one and only John Krasinski himself. They're not crazy to believe this and after seeing Doctor Strange 2, it only makes it more believable. The Mr. Fantastic we saw has already died, but we all know he's going to be replaced with the main one. If John Krasinski played his cards right, he could have struck a deal with Kevin Feige that allowed him to be the director of the Fantastic Four reboot as well as starring in it. That sounds like a monumental task on his part, but if it turns out to be true, I think we should give him the benefit of the doubt.
If you question his skills as a director, you need to watch A Quiet Place and it's sequel. The third movie is in development as well as a spin-off series, but I think it's amazing what he started. This is a whole other world that has been plagued by an alien invasion. These aliens are blind, but are extremely sensitive to sound and use these enhanced senses to hunt their prey. It sounds like something you may have seen before, but when you watch both movies, you feel the tension. Just imagine trying to survive and build a life in a world where you always have to be quiet. John Krasinski managed to make the perfect survival horror movie out of this concept and his co-star was his actual wife, Emily Blunt.
With that in mind, John Krasinski was successful at directing his crew and his wife in what turned out to be a well-received movie. It was impressive for a first-time director, but does that make him the right man to direct the Fantastic Four reboot? You can probably argue both ways, but I'm leaning towards the more optimistic route. I believe that if John Krasinski has a palpable vision for Marvel's first family, then we should give him the chance to explore it. And if Kevin Feige did give him that chance, then we should definitely believe in him.
Keep in mind, this is all still speculation. We fans are excited about this because we want to put two and two together and see the Fantastic Four done right. If John Krasinski was already cast to play Reed Richards, then wouldn't it make sense to just give him the responsibility of being the director? I think it's a good choice. Personally, I don't believe Jon Watts would just walk away and Kevin Feige just not having a backup plan. The departure of Watts was probably something he worked out with Kevin Feige and before his departure became public knowledge, Feige most likely reached out to another director.
Hey, that director was probably someone who has already signed on. The obvious choice is the man who has already played Reed Richards in the MCU. After seeing him actually play the character, I believe the theory is concrete. The movie has just released, so let's just give it a little more time and we'll probably hear Marvel make the announcement official. It's been two years since they announced the Fantastic Four reboot and they didn't give much details other than Jon Watts. Now that we're in 2022 and Watts has departed, I think an announcement that will reveal a director is right around the corner. I hope that's the case and above that, I hope more casting news follows up.
What are your thoughts, Marvel fans? Do you think John Krasinski will direct the Fantastic Four reboot for the MCU? This is still a theory but what we saw in Doctor Strange 2 makes it a plausible one.A Quiet Place
Tell us what's wrong with this post? How could we improve it? :)
Let us improve this post!