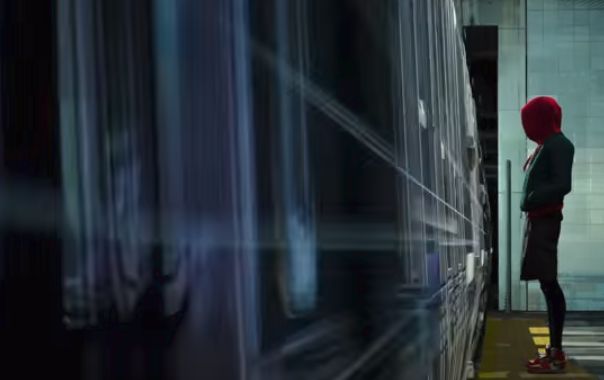 Stepping into the Spider-verse and seeing the introduction of Miles Morales could be interesting. I haven't read the comic or taken a look at it yet but the call for new characters and young blood for the meat grind that is the comic book world seems to be in order. After all we've seen a desire of the fans to go ahead with new versions of old heroes so why not? The only thing that bugs me at times is that it seems that the comics tend to get a little lazy with back stories. One of the biggest issues with this is that the comic book writers seem to think it's okay to keep finding new and insane ways to bring back favorite heroes even after they've introduced characters that people like.
It might be nice for the new characters to have a mentor or at least someone they can talk to, but it also seems like a big cheat since a lot of these characters, if not for reboots and remakes, should either be well into their golden years if not dead, or have been terminated a long time ago. Something tells me that Superman's death was just the beginning of a long line of superheroes and villains coming back in new and inventive ways but I kind of think it's been happening before that point.
Fans don't like to lose their favorite superheroes. They're supposed to be immortal somehow, as though the role of the hero makes them impervious to time and allows them to keep doing the things they do. The problem with this is that their story lines eventually dry up and they have to go back to the well that's already run dry. Take Spider-man for instance and the appearance Mile Morales who is, as you might have guessed, bitten by a radioactive spider. I have to hang my head at this point since doing the same thing to create another Spider-man is just, well, lazy.
Morales is at least a different person than Peter Parker, though as you might have guessed he's an intelligent nerd just as his predecessor was, because no one wearing the Spider-man suit could be an average student. Right? He's got his own share of worries and concerns that he exhibits on a daily basis and comes from a very different lifestyle. But for the most part he gets into crime-fighting mostly because he witnesses Peter Parker's death and feels that he could have done something. Personal responsibility seems to be a big thing with Spider-man characters.
Miles could be a completely new and exciting character but it really seems at this time that they're going to revert to typecasting this young character as just another Spider-man character that will eventually be no different than Peter Parker. The character is great and all but there doesn't seem to be a lean towards being completely original. I hope I'm wrong on this one because this could be one of the changes that Marvel really needs to happen.