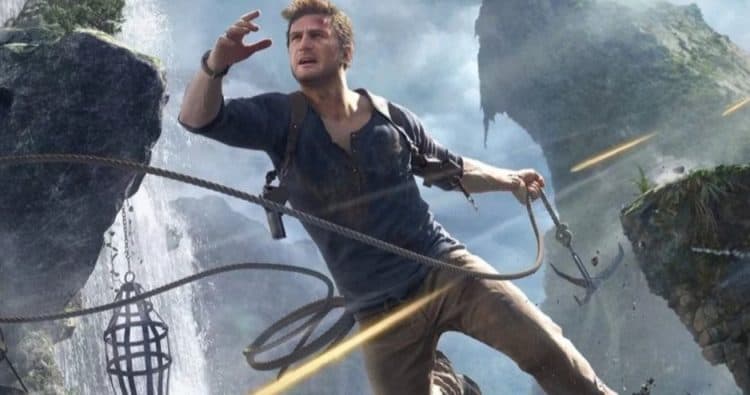 It's not really a matter of 'when' Uncharted is going to be finished at some point but 'if' since it just lost another director and it's been in the process of being turned into a reality since 2008. In the world of show business that's not just a long time, that's practically ancient since Tom Holland wasn't even really known back then and Mark Wahlberg was still one of the most popular guys around. Thankfully they're both still attached to the movie but the latest director, Travis Knight, has exited the project, leaving it up in the air once again as the mad scramble to find a director that will stick with it. There is a possibility, as Kevin Burwick of MovieWeb notes, that Holland's schedule with Spider-Man is what's holding things up but it's a little difficult to put that much blame on his shoulders when a director is kind of vital to a motion picture. Unfortunately it was the scheduling conflict with the next Spider-Man that forced Knight out, but finding someone whose schedule that can adapt and conform to what's needed is proving to be a little difficult.
Originally Wahlberg was going to take the coveted role of Nathan Drake, but being as he's getting older and Tom Holland is a bit younger and is a continuously rising star it makes sense to give him the lead and the younger role. Instead Wahlberg will play Nathan's mentor, Sully. Anyone that's played the game Uncharted will likely know the names and will hopefully be getting excited at the prospect of finally seeing this movie push forward rather than keep going back. Considering how long it's been an idea and how long it's had to develop one might think that it could have finally happened a while ago within the past decade but things have a way of snowballing now and again in show business and the moment that anyone thinks they've got everything covered is when a dozen other matters pop up to demand attention and remind people that they're still there. Development hell is a hard place to get out of once a project has been stuck in such a spot for so long, and Uncharted has been there since before the last decade started, far longer than a lot of projects that have either been completely dismissed or were finally taken off the burner and presented to the audience no matter the reaction.
People still want to see this movie, of that there's no doubt, but whether it finally shows up this decade or not is still in question. Talking seriously it probably will, but if it shows up in the next year it's going to be a miracle. Blaming anyone for this would be difficult since it's not really the fault of anyone given that the MCU has taken huge strides forward and since Holland has become Spider-Man, one of the best to do it in fact, he's been tapped pretty regularly to come and play the role. What he'll be doing in the third movie is anyone's guess since there's a rumor about Spider-Woman making an appearance and the last movie set up the problem of Peter being outed by Mysterio, who may or may not be dead considering his expertise with illusions. If he is then Peter still has a problem since his secret identity is blown and there's no way to get Mysterio to reveal the truth. If it's all a grand trick though it could be leading up to something else since if anyone remembers from the comics Mysterio is a crafty one that even in death could get one over on some people. But given that we don't know a lot of about the next step in the Spider-Man saga it's hard to say what might happen. Right now it does sound as though he might make an appearance in Venom 2 as well, which could be interesting since if Carnage is showing up then it would mean a team-up, eventually, for Spider-Man and Venom. Edoardo Ranaboldo of CBR has more information on this subject.
So really things aren't exactly looking up for Uncharted as its release date, which we don't know, is getting pushed back and back again in order to accommodate for what could possibly be a while since Tom Holland has a lot going on at the moment and has obligations that he needs to fulfill. It's hard to say if Wahlberg has a lot on his plate at the moment but given that he's a famous actor and has other things going on the side it does stand to reason that he might have scheduling issues as well in the near future. The movie will get going eventually, but until then we're going to have keep waiting and a director is going to have to be found that will stick around for a while.