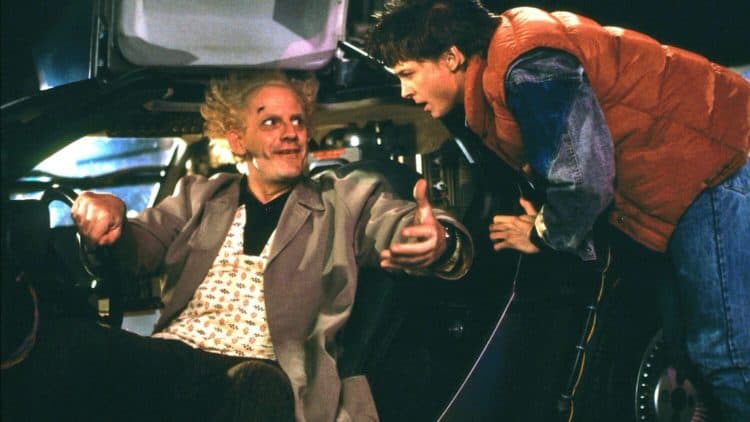 Hindsight is definitely a pain in the backside and Hollywood knows all about it since some of the best movies that we watch and revere today are those that were passed up and rejected back in the day for one reason or another. It's amazing to think that any of the movies on this list were told 'no' at one point since they weren't considered to be great scripts or good ideas to push to audiences. One might think that a lot of studios spent some time doing a collective face-palm, and that's probably true in some cases, but the fact is that a lot of Hollywood studios deal with thousands of pitches on a regular basis and can't be expected to say yes to every one of them. It could have been that the pitch for these movies just wasn't deemed as good enough, or the idea was something so far out of left field that the people in charge just didn't think it was worth developing into something. One can only imagine how those same studio executives felt when the movies they rejected became huge hits, though of course, it's all business so it's likely that they sloughed it off and went back to it.
Here are a few movies that were passed over and eventually became big hits.
5. Dirty Dancing
Apparently a few big studios wanted to lose the abortion angle that was used with Penny, but the filmmaker wasn't having it and continued to push the idea. Now the line 'Nobody puts Baby in the corner' has one more area of relevance since the creator wasn't about to quit until the movie was finally realized. It's a good thing it was too since it turned out to be one of the most iconic movies of the time and has continued to be one of the favorites of many fans. There have been attempts to recreate it and to bank on the same type of fame, but Patrick Swayze and Jennifer Grey made it clear that when thinking of dance movies there's one that's bound to come up no matter what.
4. Star Wars
As imaginative as George Lucas is it sounds like he's not that great at creating a script, and he's terrible at dialogue. But the idea of Star Wars was obviously sound enough that it's become one of the biggest franchises in the world and has attracted legions of fans throughout its time. To think that George was in Hawaii on vacation when the movie opened is kind of amusing since he didn't want to face the backlash that he thought would come from his movie being openly rejected. While it's withstood a great deal of criticism, Star Wars has still been one of the most iconic movies to ever appear on the big screen.
3. Home Alone
So yes, this movie does make Macaulay Culkin look like a young Jigsaw in training, especially since many of his traps wouldn't have the cartoonish effect they did in the movie, but would have seriously injured, if not killed, Marv and Harry. When looking up just how badly they would have been beaten it's easy to see how each burglar would have been killed outright a few times over just going by medical trauma standards. But despite any misgivings about the movie it was still seen to be one of the biggest cinematic hits of its time since kids loved the whole idea of Kevin outsmarting the crooks and the fact that it was more like a live-action cartoon than anything.
2. Back to the Future
It was a little difficult to really get into this movie at first, but once it got going there's not a lot of bad things to say about it since Back to the Future is one of the better movies of its time and its actually withstood the test of time as well. The sequels were good to not that great, as part 2 was a lot of fun but became kind of busy thanks to the continual leaps through time. The third movie was just kind of 'meh' since we'd already seen a lot of the ideas that were pushed and weren't as easily impressed. But the first time around the movie was great since it took a new idea and just ran with it.
1. Lord of the Rings
It's amazing to think that so many studios didn't want to touch these movies since Peter Jackson wanted to make three of them that would run together. But finally someone had the good sense to see how great this could be and let it just go ahead. People were still upset by the end of the first movie since they likely thought that the entire story was going to be played out in the first go-around. Seriously, people actually booed the first movie, but they still came back for the second.
Sometimes you don't know about an idea until you take a chance.
Tell us what's wrong with this post? How could we improve it? :)
Let us improve this post!