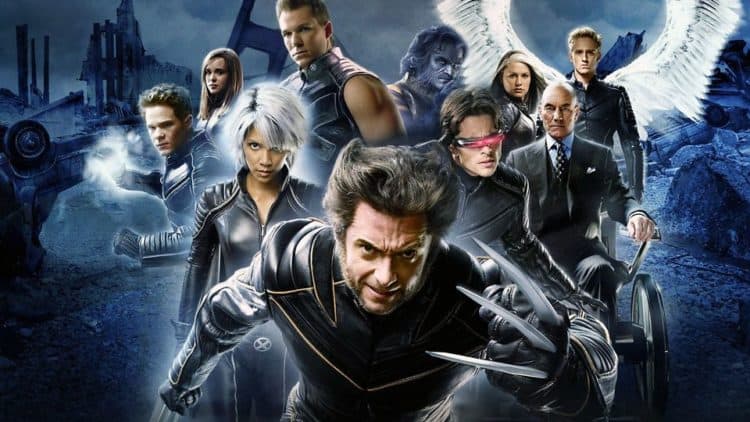 Ever since the second trailer for Doctor Strange in the Multiverse of Madness dropped during the Superbowl, fans have been excited for one surprise cameo: Patrick Stewart. Granted, Stewart's face is never shown in the trailer, but his voice is recognizable; Still, Stewart himself has denied being in the film himself so at the moment, it's just a rumor that could ultimately be false. However, Andrew Garfield actively denied his appearance in Spider-Man: No Way Home, so it's definitely not out of the realm of possibility that Stewart is simply lying. However, it's not just the fact that Stewart is in the film, it's the notion that he may be playing Professor X. On the surface, it doesn't make much sense because his character died in Logan. Stewart on the other hand has gone on record to state that he was no interest in playing the character again after his experience in Logan. Plus, bringing back Stewart's Professor X means that the old school class of X-Men will be making their debut in the MCU. Hugh Jackman's Logan is also dead, and though Days of Future Past undid the mess known as X-Men: The Last Stand, it would be shocking if Marvel didn't move on to a new generation of mutants for the upcoming films.
On the flip side, why deny that Patrick Stewart isn't in the film if he wasn't playing Professor X? Obviously, there are a lot of questions regarding X-Men and their inclusion with the Marvel Cinematic Universe. Even Deadpool is rumored to be in Doctor Strange in the Multiverse of Madness. Let's be honest here, X-Men will make their debut in the MCU eventually. As far as when is still a question, but the brand isn't as nearly damaged as Fantastic Four, so likely within a five-year time span. However, just because they will be in the MCU, does it mean that should? Well…yes. And no. Let me explain. Here's the thing, it's time to move past old incarnations of live-action films. I've enjoyed a good portion of Fox's X-Men universe, with Logan even being in my top five in terms of comic book movies, but the main issue is that a good portion of the characters in the fox brand isn't developed enough to warrant joining the MCU just yet. The X-Men universe needs a new code paint: a new cast, a new set of stories, and properly establishing the characters of the X-Men world. Restarting with a new cast gives creatives a chance to play with dynamics and even change up the mutant story that differs from the previous versions.
Plus, the story of both incarnations of X-Men had a conclusion. Whether you loved it or hated, their stories came to an end. Just like Kevin Feige has made it clear that Avengers Endgame was the final time you'll see Iron Man or Captain America (Chris Evans's version), it would be best to keep the chapter of the previous versions closed. Of course, this is Doctor Strange in the Multiverse of Madness, so perhaps this Professor X (if he is in the film) is the man before Logan. That's fine for a fun nostalgia trip, but it shouldn't anything more than that. Once the new generation of X-Men are established in separate films then Kevin Feige and crew can introduce them into the vast world of the MCU. Since there's so many X-Men, if would actually be a mistake to have their first introduction be in Doctor Strange in the Multiverse of Madness. It worked for Black Panther and Spider-Man because they're personalities were allowed to shine, whereas you can't put the spotlight on each and every X-Men in the film as the movie would be in danger of becoming an overcrowded mess.
Would introducing Professor X into the Marvel world be a bad thing? No. It's possible that Marvel could simply ignore the events of Logan altogether. Though it would be a disservice to ignore the best X-Men film under the Fox canon, Disney is surely aware of how popular the original X-Men are, thus the reasoning they may pretend that Logan never happened. There are ways of introducing Patrick Stewart's Professor X and still bring in a new generation of X-Men onboard. However, it would great if the brand focused on pumping out a new X-Men film first instead of rushing them into another feature. In terms of Deadpool, it would be a very interesting dynamic to see his character in the MCU. Wade Wilson has been firmly established so there's no issue with him making his introduction into the Marvel Cinematic Universe. The biggest test for Wade Wilson's character is how Disney plans to showcase a PG-13 Deadpool.
Tell us what's wrong with this post? How could we improve it? :)
Let us improve this post!