Amy Waters Davidson is an American nurse and philanthropist but her claim to fame is largely due to her relationship with American comedian and actor, Pete Davidson. Amy Waters Davidson is Pete Davidson's mother. The Saturday Night Live star speaks highly of his mother, especially when narrating the ugly events that led to the death of his father and how he gradually recovered from the trauma.
Pete Davidson and his mother share a close bond and the mother-son duo spend quality time together. Though Amy Waters Davidson is not an entertainer like her son, she has made a few television appearances with him. She has also been the subject of his comedy sketches on numerous occasions. Read on for the lesser-known facts you probably didn't know about Pete Davidson's mom.
Highlighting the Early Life of Amy Waters Davidson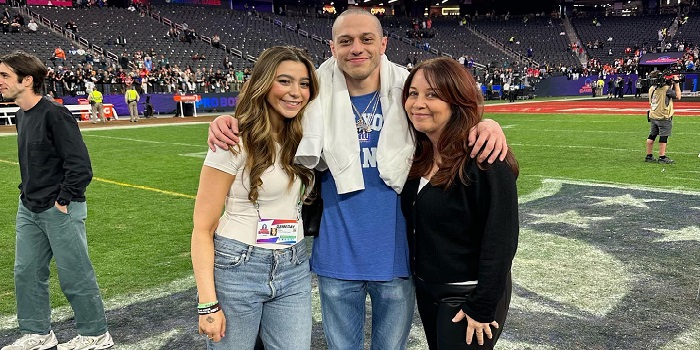 Amy Waters Davidson was born on September 19, 1969, in Brooklyn, New York, in the United States. She was born to Peter M. Waters and Rebecca A. Waters who raised her along with her four sisters – Rebecca, Bridget, Margaret, and Tara. Davidson comes from a predominantly Irish background with a mix of German roots. Nevertheless, her nationality is American.
Pete Davidson's mom was raised in the United States but the finer details of her early life have not made it to the public space. Aside from her son's social status, Davidson doesn't have a career that puts her in the spotlight. However, she is often the subject of media attention due to her son's popularity or when her husband's tragic death is being discussed.
What Does Pete Davidson's Mom Do For a Living?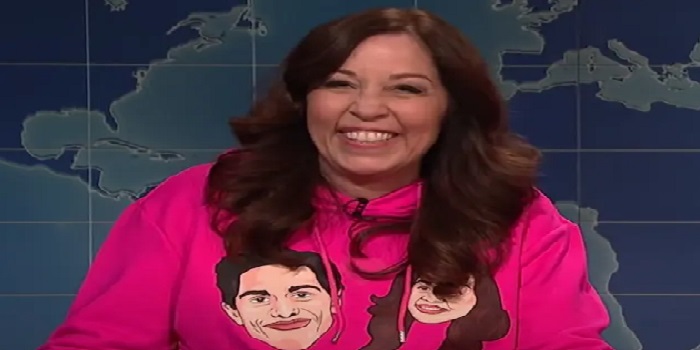 Pete Davidson's mom, Amy Waters Davidson is a trained nurse. She graduated from the College of Staten Island with a degree in nursing. Davidson has been in the noble profession for many years and currently works as a school nurse at Xaverian High School, in Brooklyn. Her passion for causes has kept her dedication to her profession alive over the years. Davidson is always ready to help the needy and helpless.
Amy Waters Davidson Was Married For 11 Years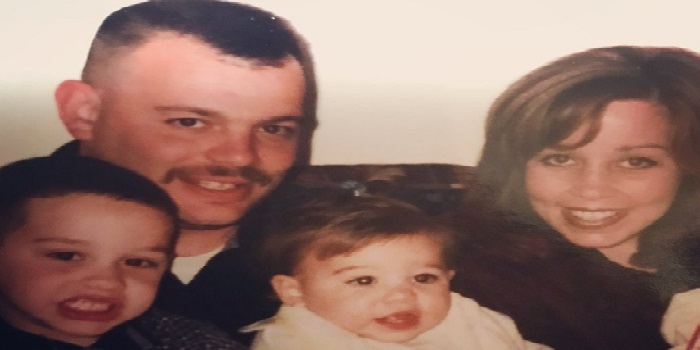 Amy Waters Davidson married Pete Davidson's dad, Scott Matthew Davidson in 1990. While he was in college, Scott played basketball but he decided to serve his country by becoming a firefighter. He joined the noble profession in January 1994. Amy Waters Davidson's marriage to Scott Davidson produced two children after three years. The couple's first child is the comedian Pete Davidson who was born on November 16, 1993. The second child in the family is a girl named Casey – born in 1999. The siblings share a close bond with their mother who raised them singlehandedly after the tragic death of their father.
She Lost Her Husband During the 2001 Terrorist Attacks on the World Trade Center
The nightmarish 9/11 terrorist attacks on the World Trade Center in New York City left many homes bereaved and Amy Waters Davidson was one of the affected. Scott Davidson was among the patriotic firefighters who were on duty when the September 11 attacks hit the United States in 2001 and he didn't make it out alive. Thus, he died in the line of duty and service to his country. Pete Davidson was just seven years old when he lost his father and his mother, Amy Waters Davidson was barely in her 30s.
The family had a hard time recovering from the shocking event with Pete Davidson turning to comedy to find happiness. Amid their misery, the family stayed together. Davidson never remarried after her husband's death. She chose to focus her energy on raising her children whom she is really proud of.
An Insight Into Amy Waters Davidson's Relationship With Her Son Pete Davidson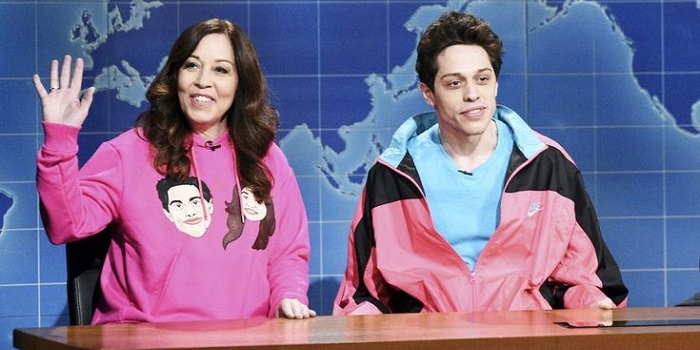 Pete Davidson and his mom share a close bond which is quite an obvious fact. She has made several public appearances with him and also graced the set of Saturday Night Live during his stint on the show. The American comedian shared a home with his mother for many years, even after rising to fame in the entertainment industry. While talking as a guest on The Tonight Show, Pete Davidson said he lives in his mother's basement.
"We bought a house together, but nobody believes that," he said. "I live with my mom, kinda, so I have like a basement that's like mine that's like an apartment, so I live underneath her, so I'm getting like a little arcade set up down there trying to make it mine." He moved out to his own place in 2021 but the bond between him and his mom remained strong as they still stay close to each other.
Pete Davidson brought his mother on SNL's Weekend Update during the 2019 Mother's Day episode. Amy Waters Davidson was also seen with her son in a 2023 Smartwater commercial. The film The King of Staten Island was inspired by the sad and happy times the Davidsons lived through.