Although she is perhaps best known for her association with John Lennon, Yoko Ono is much more than that relationship. The Japanese artist and musician was born in Tokyo on 18 February 1933. She was also heavily involved in political activism and peaceful protests.
In November 2021, it was noted that she had withdrawn from public life. Throughout her career, she was involved in various art forms and is considered a prominent figure in the avant-garde and conceptual art movements. This article will explore some of the interesting facts about her and from her life.
1. Yoko Ono Is A Performance Artist
Yoko Ono was a pioneer of the movement of conceptual art and performance art. She described her love for art by saying: "Art is like breathing for me. If I don't do it, I start to choke." Her work in performance art challenged the traditional boundaries of art and looked to engage viewers or participants in a thought-provoking and sometimes interactive manner.
Arguably her most famous piece was Cut Piece from 1964. It involved her kneeling on a stage, dressed in her best suit, and inviting the audience to come up and cut away pieces of her clothing with a pair of scissors. Cut Piece served as a commentary on the vulnerability of the artist and the power dynamics between the artist and the audience.
2. She Is An Experimental Filmmaker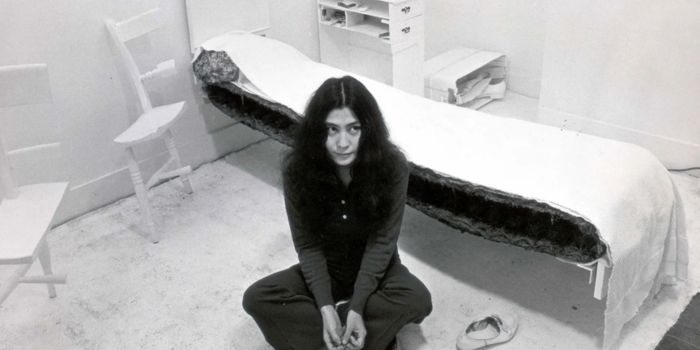 Experimental filmmaking, also known as avant-garde cinema, is a type of filmmaking that deviates from traditional and commercial conventions in filmmaking. Yoko Ono was also an avant-garde filmmaker who, between 1964 and 1972, made 16 short films. The 1966 film No. 4, which involved human buttocks walking on a treadmill, is her most renowned.
3. Yoko Ono Has A History of Activism
Over the course of her life, Yoko Ono has been involved in advocating for various causes including global peace and preservation of the environment. She has spoken out on various human rights issues, including freedom of expression and LGBTQ+ rights. By using her art to carry powerful messages and call for social and political change, she also often combines her art with activism. Alongside John Lennon, she initiated the "War Is Over! If You Want It" campaign.
4. She Was A Pioneer In Her University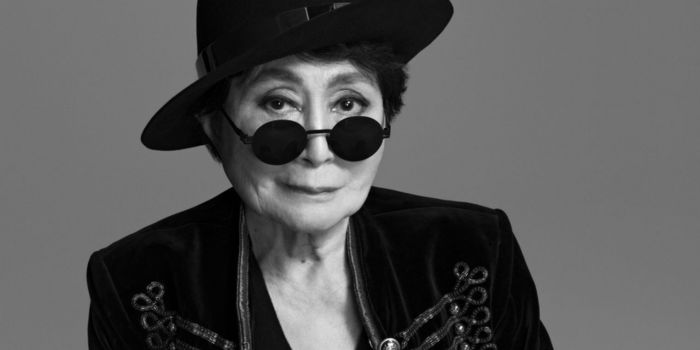 The Gakushuin University is one of the most prestigious universities in Japan, with several members of the Japanese royal family as part of its alumni. In 1951, Yoko Ono was accepted into the university's philosophy program. She was the first woman to enter the department. However, she left the university in 1952 after only two semesters.
5. Yoko Ono Eloped With Her First Husband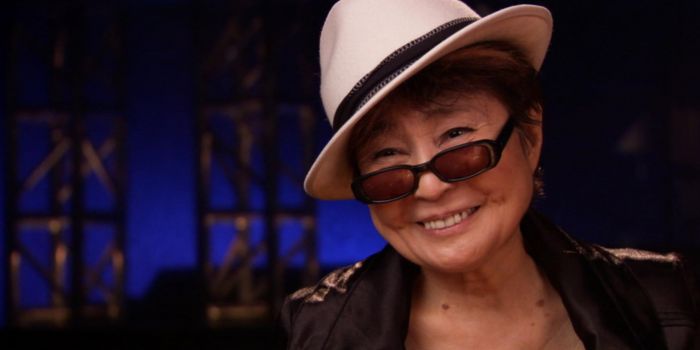 After she left Gakushuin University, she joined her family in New York. She then enrolled at Sarah Lawrence College, which was a women's college at the time. Although she had left a prestigious college in Japan, her parents approved of her choice. However, they did not approve of her associating with people they believed were beneath her.
As a result of this, in 1956, she left college to elope with Toshi Ichiyanagi, a Japanese composer. The couple ended up divorcing in 1962 after living apart for several years. This caused her to eventually return home to live with her parents.
6. She Started An Environmental Initiative With Her Son
In August 2012, she founded Artists Against Fracking with her son Sean Lennon. The association included artists such as Mark Ruffalo, Robert de Niro, Paul McCartney, Lady Gaga, and Deepak Chopra. The group focused on implementing a permanent fracking ban in New York state. With the June 2015 ban on hydraulic fracturing in the state, the initiative proved to be successful.
7. Yoko Ono Experienced War During Her Childhood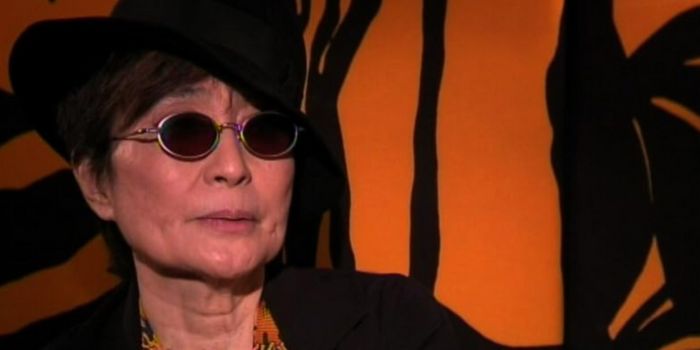 Throughout the Second World War, she remained in Tokyo with other family members. During the fire-bombing of Tokyo on 9 March 1945, she took shelter in an underground bunker. After the bombing, her family had to beg for food while using a wheelbarrow to move their belongings. During the war, her father was also believed to be in a concentration camp for prisoners of war. After the war, Yoko Ono remained in Japan while her family moved to New York. She credits this period of her life for her "aggressive" attitude and her understanding of what it means to be an outsider.
Tell us what's wrong with this post? How could we improve it? :)
Let us improve this post!