Amy Jo Roloff, born on September 17, 1964, is best recognized for her role in the reality show Little People, Big World. The show's season 25 is on the way (although an official announcement is yet to be made by TLC). It chronicles the lives of the Roloff family, navigating everyday challenges (for being short) as the family runs its farm. Over the long run, it has become an iconic representation of the triumphs and trials faced by those with dwarfism and how inspiring their life is.
Outside the show's realm, Amy Roloff's influence spreads wide. She's not just a reality TV star; she's an inspirational figure for many. With a multitude of ventures and an undeniable spirit, she exemplifies resilience, drive, and the endless possibilities of a life lived fully. Amy Roloff is an all-rounder celebrity and a hard-working individual. This article highlights 10 interesting things about Amy Roloff that many of her fans don't know.
1. Amy Roloff is a Celebrity All-Rounder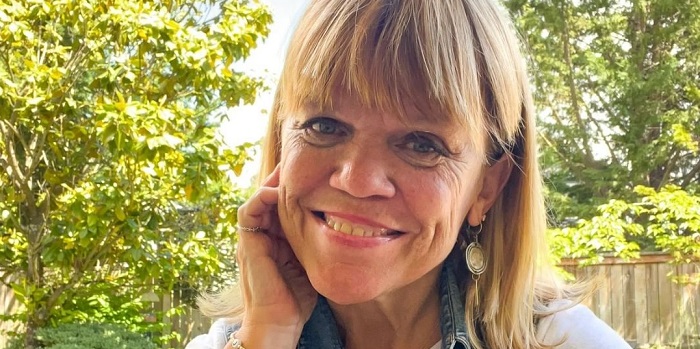 Amy Roloff isn't confined to just one realm. Beyond the screen, she thrives as a motivational speaker and resonates with audiences through her powerful narratives. She's also an accomplished author, passionate cook, dedicated blogger, podcaster, and a philanthropist.
2. Amy Roloff Has Four Children and Her Son Zach Also Has Achondroplasia Dwarfism
Roloff is a proud mother of four beautiful children. Among them, Zach Roloff is the only one with achondroplasia dwarfism (like his parents). On the show, we've seen Amy Roloff and her husband, Matt Roloff, raise a family of four children. The other three children are Jeremy Roloff, Jacob Roloff, and Molly Roloff. Amy Roloff and Matt Roloff also have five grandchildren. Their son, Jeremy Roloff and his wife, Audrey Roloff have two children — Ember Jean Roloff and Bode James Roloff. Zach Roloff and his wife Tori Roloff also have three children.
3. She Has a Cooking Channel on YouTube Called "Amy Roloff's Little Kitchen"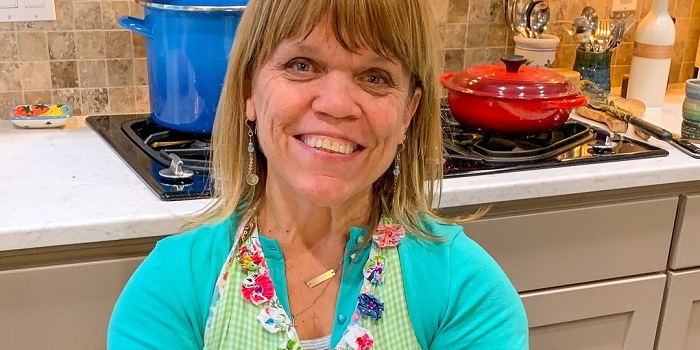 Cooking and baking aren't just a pastime for Amy Roloff. She has a YouTube channel, Amy Roloff's Little Kitchen where she entices viewers into her world of culinary delights. She also constantly shares her kitchen's updates and runs it like a bakery through her official website.
4. She Has Become a Global Inspiration for Her Resilience in Personal and Professional Life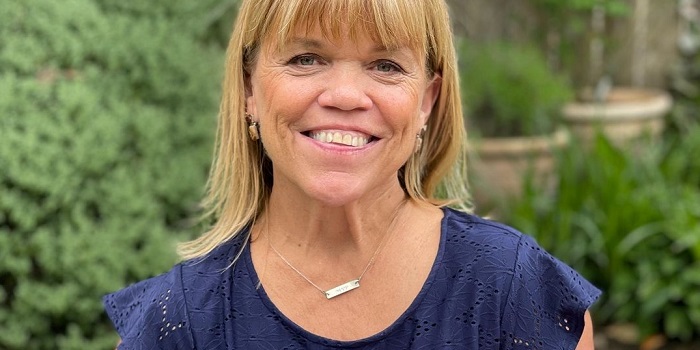 Amy Roloff and her husband, Matt Roloff first met at the Little People of America convention in 1987. She came in front of the public eye first through her family show and that's how people firsthand saw her resilience and strong-headed nature. Through her motivating stories, talk-show appearances, blogging, and multiple business ventures, she has been in front of the public eye for about two decades now.
5. Matt Roloff, Her Previous Husband, First Made His Money in Silicon Valley
Before the farm and fame of reality TV — Matt Roloff carved out his niche in Silicon Valley's tech landscape by developing and selling software products to his clients. His entrepreneurial spirit and technological acumen fueled his success. This is exactly what established a foundation for the Roloff family that would later support them and their journey into television.
6. She Has an Autobiography Called, "Amy Roloff, A Little Me"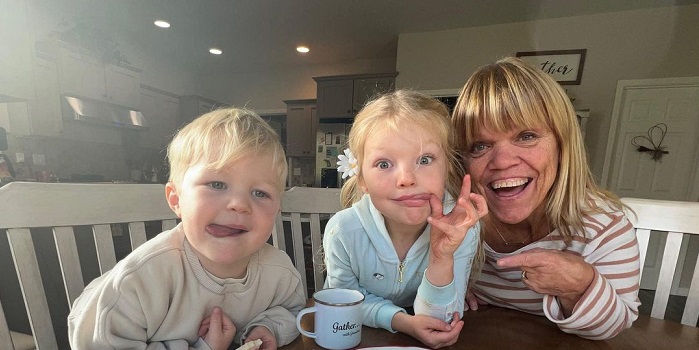 In "Amy Roloff, A Little Me" readers are granted an intimate glimpse into Amy's life. This heartfelt autobiography unravels her experiences, challenges, and triumphs, from childhood to motherhood, fame, and beyond. More than a memoir, it's a testament to her resilience and the spirit that drives her every day!
7. She Got Married Again in 2021 to Chris Marek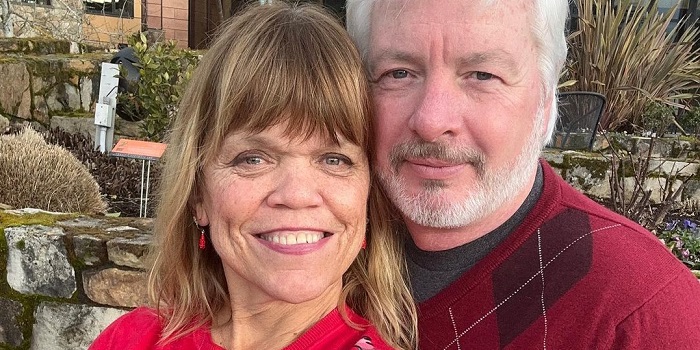 Amy Roloff and Matt Roloff divorced in 2015 but still found a way to work and live comfortably on the farm for the sake of their children. In 2021, she found love again. Amy Roloff tied the knot with Chris Marek in 2021. Their bond, formed out of mutual respect and shared joys, has been heartwarming and another great narrative on the show. The two tied the knot on the very same farmland her children grew up playing on.
8. She Has Appeared in Various Other Talk Shows and TV Shows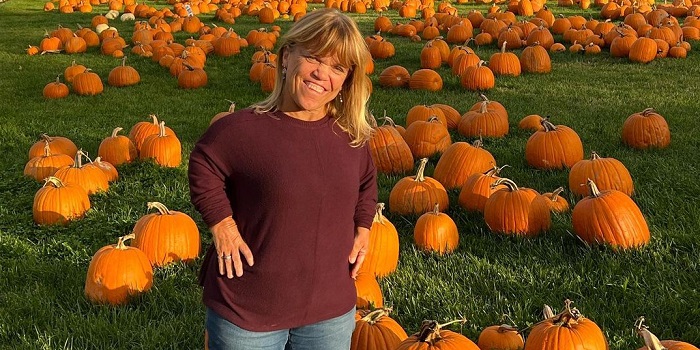 Outside the confines of her own reality series, Amy Roloff has graced numerous TV platforms. She has appeared on daytime television giants like The View and Oprah. Amy Roloff also has made appearances on Celebrity Chopped.
9. Amy Roloff Has Her Own Podcast, Blog, and an Online Store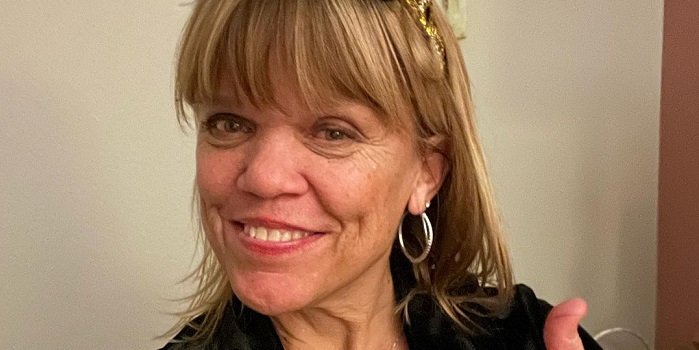 Her website, AmyJRoloff.com is a living testament to everything she has achieved so far. She connects with her audience, writes blogs, sells her autographed book copies, and more. Fans can also watch her podcast, Amy Roloff Podcast episodes directly from her website.
10. She Has a Business Degree from Central Michigan University
Before her TV stardom, Roloff was academically inclined. She got her business degree from Central Michigan University. Before this, she attended the Franklin High School in Livonia, Michigan. Her business degree backs up her knack for excellent business acumen and pursuing so many things at once. She's an established motivational speaker and has been a guest at many important events (including the Lakes Health Conference in 2010 and Adrian College's Dr. James Borland Convocational Series in 2019). Amy Roloff also owns a charity foundation and is a regular contributor to the Dwarf Athletic Association of America.