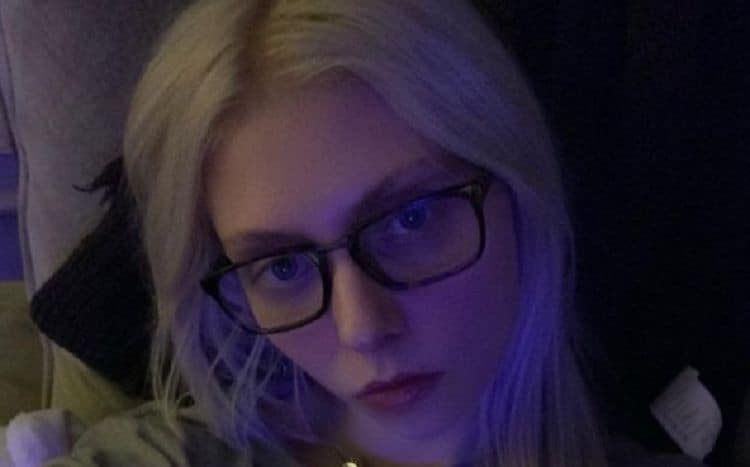 If you were around during the late 2000s/early 2010s, you probably have lots of memories of Taylor Momsen. Taylor rose to fame in 2007 when she was cast as Jenny Humphrey in the TV series Gossip Girl. During the show's run, Jenny went from being Dan's sweet little sister to a young woman with her own identity and a major role in the show. Thanks to the success of the show, lots of people probably thought that Taylor would go on to have an awesome acting career after Gossip Girl ended in 2012. Surprisingly, however, she hasn't done any acting since her Jenny Humphrey days. That, however, doesn't mean that she isn't still doing her thing. Keep reading to find out whatever happened to Taylor Momsen.
Taylor's Acting Journey
Taylor was born in St. Louis but moved to Maryland when she was fairly young. Although it doesn't appear that either one of her parents had a background in the entertainment industry, they decided that it was something they wanted to introduce their daughter to. Although this decision would eventually allow her to have some awesome opportunities, it also impacted her ability to lead a 'normal' life. That said, Taylor got her start as a model. She was only two years old when she was signed by Ford Models. According to an article from Today, Taylor said, No 2-year-old wants to be working, but I had no choice". The following year, she began her professional acting journey. Her first major gig was a commercial for Shake ' Bake. She landed her first TV show shortly after with an appearance in Cosby in 1997. Her first big break came in 2000 when she was cast as Cindy Lou Who in the film How the Grinch Stole Christmas. She followed that with another major opportunity with a title role in the 2002 movie Hansel & Gretel. Her work in front of the screen earned Taylor a reputation for being a very talented young actress, but being cast as Jenny in Gossip Girl showed people that she could do much more than play cute kid roles. During her time on the show, she was nominated for two awards.
What Is Taylor Up to Now?
As mentioned earlier, Taylor hasn't done any acting since Gossip Girl, but that's because she's been focusing on doing what she loves the most: making music. In fact, she started focusing on her music career while still working on Gossip Girl which is part of the reason why she didn't appear in the show's fifth season and was only a guest during season six. She has been a member of a band called The Pretty Reckless since 2010, and the group is still making music together. During an interview with Digital Spy, Taylor said, "Music is where I can be me. I really do it because I love it, honestly. It's what I want to do with my life. I mean, it's my only goal. Acting is easy. I've been doing it for so long and I totally love it. But you're playing a character instead of yourself. Music is more personal because you're writing it and you're involved in every step of it". The group's most recent album, Death by Rock and Roll, was released in January of 2021. During an interview with Nylon shortly before the album's release, Momsen talked about how much the project meant to her. She said, "As dramatic as it may sound, I really do credit the writing and the making of this album as the reason that I'm still around. It's the thing that really saved my life and allowed me to find my center again and keep going". Outside of her career, Taylor has been very private when it comes to her personal life. From what we know, however, she is not married and does not have any children.
What's Next for Taylor?
For the foreseeable future, it looks like Taylor plans to continue working on music with The Pretty Reckless. We weren't able to find any information on whether she hopes to release any solo projects. Those who fell in love with her acting will be happy to know that there's a chance we could see her on our screens again. According to Kerrang, Taylor said, "For a long time, I said I'd never act again, but I've gotten older now, and who knows? It's not something I'm actively pursuing in any way but never say never, I guess". If Taylor does decide to get back into acting, it'll be interesting to see what kinds of roles she decides to take on. No matter what Taylor ends up doing, though, the future is looking bright for her.