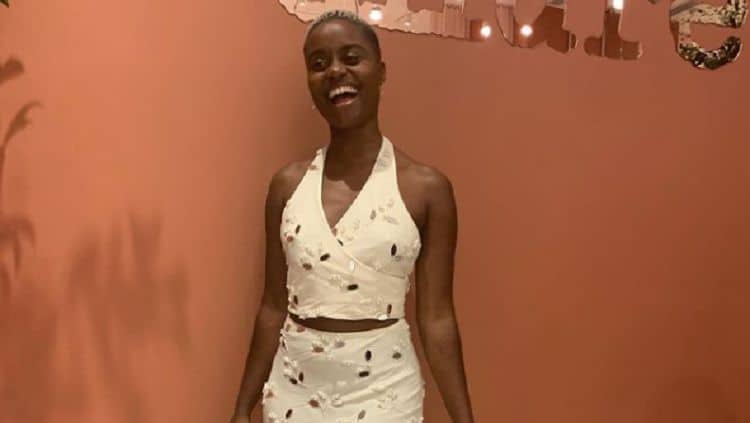 Denée Benton is an actress who has the kind of talent that doesn't come around very often. Ther is an effortless quality to her acting that allows her to play a variety of characters and move easily between genres. From the stage to the screen, she has shown that she's always ready to put on a great show. In recent years, she has made great strides towards becoming a household name and is well on her way to earning that level of success. Denée will have a main role in the upcoming HBO series The Gilded Age, and there are people all over the world who are looking forward to seeing her performance. If you're not familiar with Denée just yet, now is the perfect time to find out what she's all about. Continue reading to learn 10 things you didn't know about Denée Benton.
1. She Started Performing at An Early Age
Denée was born and raised in Florida. She doesn't come from a family of actors, but she still fell in love with performing when she was a little girl. She got her start by singing and dancing at church and it was obvious that she had a lot of talent. But despite her interest in acting, Denée didn't always see it as a viable career option. In fact, it wasn't even something that she thought about pursuing until she graduated from high school. She told Elle, "I never understood how to go from being a kid in Orlando to being on TV or on Broadway. I was like, 'Do I get headshots? Do I get discovered at Starbucks? How does this happen?'" Little did she know, there were several doors waiting to open for her so that she could make her way into the entertainment industry.
2. She Is A Formally Trained Actress
After graduating from high school, Denée wasn't sure where her path would go next. Since she spent many years not realizing that acting could be her future, she didn't know much about conservatories or feel confident in her ability to get into an acting program. However, she attended a program called ACT-SO for students which helped open her eyes to the pathway to becoming a professional actor. She ultimately decided to enroll in Carnegie Mellon University where she studied musical theater. The drama program at Carnegie Mellon has a great reputation and has a long list of noteworthy alumni including Ted Danson and Billy Porter. While talking to Interview Magazine, she said, "My audition for Carnegie Mellon, it was one of those moments where both my mom and I were like, "We feel like this is the place"—that feeling you get when something's right. It was a huge leap of faith; for my musical theater major, they only accepted 13 students. I was so ignorant. I applied to five schools. I just didn't know any better, [but] I'm kind of thankful that I didn't know any better. It all worked out."
3. She Passed Up On An Opportunity To Be In A Production of The Lion King
When Denée was still a student at Carnegie Mellon she got the opportunity to join the cast of a touring production of The Lion King. Although it could've been great for her career, Denée made the difficult decision to turn it down. Had she chosen to accept the role, she would've had to leave school which means she wouldn't have graduated. While some people probably thought she was crazy for rejecting the role, everything ended up working out nicely for her. After all, you know what they say, when one door closes another one opens. Just a year later, she got her big break when she was cast in a production of The Book of Mormon. This time around, she was able to participate in the play and still graduate from school on time.
4. She Believes In The Importance Of Representation
As a Black woman in the entertainment industry, Denée is well aware of the fact that not all people are given the same opportunities. As a result, she is proud to be able to provide much-needed on-screen and on-stage representation. When talking about her role in, the Broadway play Natasha, Pierre & the Great Comet of 1812, Denée told Interview Magazine, "I loved the fact that, as Natasha, I get to represent this archetypal woman, this woman of beauty, me being a dark-skinned black woman. Also with Ruby, [my character on UnReal], her getting to be the center of that love story—the quote-unquote "angry black woman" never really gets to do the love story. So I love the inclusion there. As a little girl growing up, there's a real fear that you're never going to be loved in that way because you don't see yourself being loved in that way. I'm excited for this being part of a paradigm shift." Hopefully, Denée will get lots of other opportunities to continue to tell great stories.
5. She Is Part Of The LGBTQ+ Community
Coming out isn't an easy thing for people in the LGBTQ+ community to do, especially when they are public figures. However, Denèe has no problem letting the world know who she is. It's unclear exactly when Denèe came out, but we do know that she is bisexual. The fact that she is open about her sexuality may help other people find the courage to fully embrace themselves. She has been married to actor Carl Lundstedt since 2020. The couple does not have any children. People will probably recognize Carl from his roles in shows such as Cloak & Dagger and Manifest.
6. She Comes From A Supportive Family
There are lots of parents out there who wouldn't be thrilled by the idea of their child wanting to become an actor. After all, no parent wants their child to be a starving artist who can barely make ends meet. For that reason, many parents encourage their children to follow more traditional paths and hope that they shy away from the arts. That wasn't the case with Denée's parents, though. Even though neither of them were involved in acting, they have always been very supportive of Denée and her journey as an actress. Supportive parents may seem like a small thing, but knowing that the people who love you the most also love what you do is a great feeling. Plus, in a business that comes with constant rejection, it's always nice to have as much support as possible.
7. She Was Nominated For A Tony Award
No matter what line of work you're in, it's always nice to know that your efforts are being recognized. For actors, that recognition typically comes in the form of an award. For Broadway actors, the most coveted award is the Tony. In 2017, Denée earned a Tony Award nomination for Best Actress in a Musical for her role in the play Natasha, Pierre & The Great Comet of 1812. Unfortunately, she didn't win the award but we feel confident that there will be plenty of other opportunities for major awards in her future.
8. She Likes Her Privacy
There are lots of actors who love being in the spotlight even when they're away from the set. That doesn't apply to Denée, though. When it comes to her personal life, she appears to be a pretty private person. She likes to keep the focus on her work as an actress. While this may be a bummer for people who want to know more about her, it's easy to see why Denèe has chosen not to put all of her business on front street. Over the years, we've seen countless celebrities crash and burn because they decided to put a little too much of their personal lives on display.
9. She Connects To Performing On A Spiritual Level
Every actor has something different that they love about acting. Some like the aspect of storytelling while others enjoy connecting with audiences. For Denèe, however, acting is something she loves on a spiritual level. When describing how she feels performing, Denée told Vox, "It made me feel transcendent. When I started performing and singing and acting, it made my soul feel like it was alive and swelling, and watching people perform would bring me to tears. It made me feel divine, and it made me feel connected to the divinity in the world…I got very attracted to that feeling of, oh my gosh, why does this just get my heart racing in such an incredible way? I just kept chasing that feeling."
10. She Is A Great Singer
Acting is what Denée has become best known for, but it's certainly not the only creative talent she has. Denée is also a very talented singer and her vocal abilities have come in very handy throughout her acting career. Although it's clear that she loves singing, there's nothing to suggest that she has plans to release any original music or pursue a career in singing outside of when it overlaps with acting.
Tell us what's wrong with this post? How could we improve it? :)
Let us improve this post!