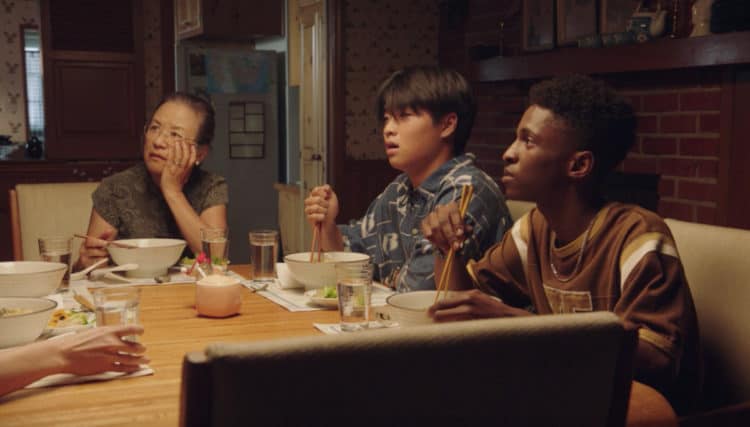 Allius Barnes has been working hard for more than a decade and he's finally starting to see some of that work pay off. In 2021, he got a major opportunity when he was cast in the new Freeform series, Cruel Summer. His character, Vince, is the main character, Jeanette's, best friend. Often acting as the voice of reason, Vince will serve an important role in the show. Not only has the series given him the opportunity to add another credit to his resume, but it's allowing him to share his talent with a very wide audience. If the show ends up being as successful as people are anticipating, there's a very good chance it will open up more doors for Allius in the future. Here are 10 things you didn't know about Allius Barnes.
1. He's A Los Angeles Native
Allius was born and raised in the Los Angeles area which is the perfect place to be for someone who is looking to start a career in the entertainment industry. Instead of having to pack up and move miles away from home, he had easy access to auditions and other opportunities.
2. He's A Photographer
The world may know Allius best for his work as an actor, but sometimes he likes to step behind the camera and see things from the other side. He enjoys taking pictures in his free time. Unfortunately, we weren't able to track down any of his work. However, if his photography skills are anything like this acting then we know he's a natural.
3. He's A Private Person
Advances in technology has made it easier than ever before for people to share information. For some people, this means putting every deetail of their private life on display. That doesn't seem to be the cast for Allius, though. So far, Allius seems to enjoy staying out of the spotlight. He hasn't done many interviews and his social media presence doesn't reveal any information about his personal life.
4. He Loves To Travel
In addition to being very creative, Allius also has an adventerous spirit which has given him a serious case of wanderlust. He loves getting the chance to visit new places and be exposed to different cultures. He has already gotten the chance to visit some cool cities and he hopes to add more to the list in the future.
5. He's Very Family Oriented
Having a strong support system is important no matter what you want to accomplish in life. Allius' has been blessed to be surrounded by family members who want to see him accomplish his goals. Allius' bio on the Freeform website reveals that he loves hanging out with his family whenever he gets the chance.
6. He's Appeared In Some Popular Shows
Allius' role in Cruel Summer may be his biggest opportunity yet, but it's certainly not the first time he's been part of a big project. Allius' has appeared in several successful TV shows including Sam & Cat (his first TV role), Bones, Chicago P.D., and Pen15.
7. It's Unclear If He's Had Formal Acting Training
Since there isn't a lot of information on Allius so far, we weren't able to find out whether or not he's undergone any formal acting training or if he has plans to in the future. Either way though, whatever he's been doing seems to be working well for him so far.
8. He Has An Account On Ask FM
Even though Allius hasn't done a lot of formal interviews just yet, he does have an account on Ask.FM which is a platform that allows people to answer questions that were submitted by annonynmous users. It appears that he was very active on the site in the past, but he hasn't answered any questions in about a year.
9. He Attended A Traditional High School
We don't know exactly how old Allius is, but judging by his Ask.FM answers, it appears that he is a teenager and a high school student. Unlike many other young actors who choose to be homeschooled, Allius was attending a traditional high school as of last year.
10. He Would Love To Learn Russian
Being able to speak more than one language is the kind of skill that can come in handy regardless of where you live or what field you work in. Although it doesn't appear that Allius is bilingual, he would certainly like to be. In response to the question "If you could instantly speak any language in the world, what would it be?" Allius revealed that he would be interested in learning Russian.