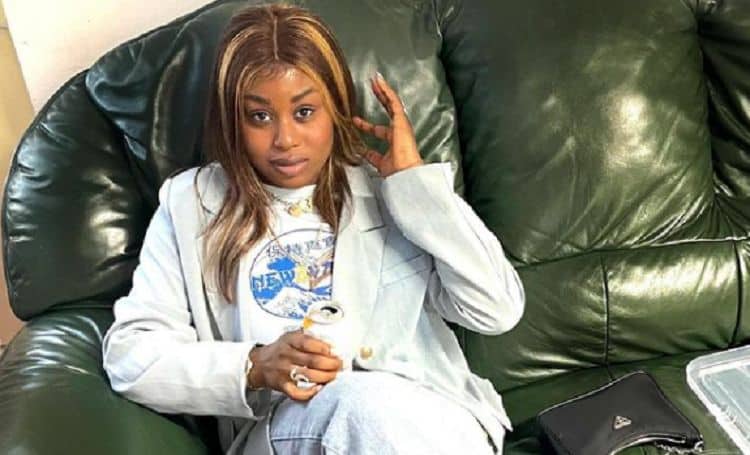 When you're funny, you're funny. Victoria Adeyinka is funny, and that's why she has tens of millions of followers across her social media accounts. She's a young TikTok star who did not go viral because she lip-syncs or dances. Her niche is comedy skits, and it's gone over well for her online. She's one of the most popular influencers in the social media industry, and her fans love to see what type of creative content she has to share next. She's got some big time talent, and her fans want to know more about the young social star.
1. She is Young
Victoria Adeyinka is a young woman, but most people don't realize just how young their favorite online presence really is. She was born on June 8, 2003. This means she only just turned 18, and she's been famous as a child her entire career until this month. It's crazy to think about kids who aren't even legal adults having this kind of access to success and the world has this kind of access to them in return.
2. She is Irish
Despite the fact that we all grow up with certain misconceptions in our minds (all cheerleaders are dumb blondes and all jocks are dense and all avid readers are nerds), Victoria Adeyinka is Irish even though she's not a redhead (not all the Irish are redheads, you know). She was born and raised in Drogheda, Ireland, and it's one of the most beautiful places in the world.
3. She's Been Online Less than Two Years
One of the most fascinating things about this young star is the fact that she has only been on the internet since December 2019. Most people spend years on the internet trying to become social media stars, and she did it in less than a year-and-a-half.
4. She Has a Famous Brother
Another interesting fact about this young woman is the fact that she has a famous brother. Her mom is often seen in some of her videos, and we know she has two brothers, but did you know one of them is a famous rapper? His name is Offica.
5. She Became Famous with Moisturizer
A month after she opened her TikTok account, she did a farewell 2019 post in which she scratched the year into her hand. She then applied some typical moisturizer and the year was gone. The video earned her more than 1.7 million views in no time at all. She was famous, and that was the end of all of it.
6. She the Most Popular
The world is filled with the most popular whatever, and she gets her own impressive most popular title. She is the most popular TikTok star in her country of Ireland. She has more followers than people like Miley Cyrus, if you can believe that.
7. She's Consistent
When asked about her fame and how she achieves it and keeps it, she has a simple answer. She's consistent. She's not wrong, either. If you are doing something consistently and making it good in the process, you will find your path and make it work. She's good at what she does, even though she didn't know she was naturally funny until she began doing this.
8. She's Not Jumping into Anything
When a person reaches as many people as Victoria does, they are often approached by brands and companies who want to work with them. She's not jumping into it, though. She's not doing anything that doesn't feel right to her, so she's yet to make any sort of transition into influencer. She's just biding her time waiting on things that feel organic and natural to come her way. She's in no rush.
9. Her Mom Loves It
While her mom and her dad and brothers are all proud of her, it's her mom who is the most excited about her daughter's situation. She loves the attention she is getting from this platform herself. Her daughter features her in some videos, and her mother loves it when people approach her in public and want a photo with her. The fame is fun.
10. She's Private
This is a young woman who found fame quickly and without any effort, and she's not going to let that go to her head. She understands that her private life is just that – private. She understands that her life is meant to be shared with the world, but not so shared that she cannot handle things on her own. She's just happy to have what she has, and she is keeping things to herself because she knows that they are important and private.