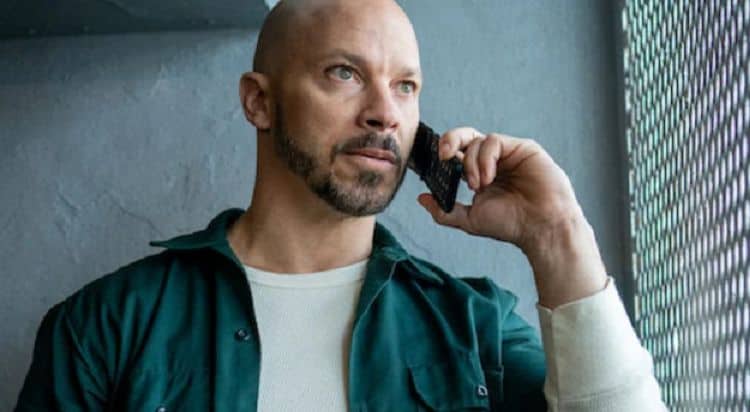 Berto Colon's time in the entertainment industry hasn't always been easy. His career got off to a somewhat slow start. Even when he was able to find consistent opportunities, the roles were often small. However, in 2013, he got a big opportunity when he was cast as Cesar in Orange Is the New Black. In the recurring role, Berto always made the most of each scene and he often stole the show. Needless to say, viewers were excited to see him again when he was cast as Lorenzo Tejada in Power Book II: Ghost. In the role, Berto plays a drug kingpin who is serving time behind bars. Even though all of his scenes are shot in prison, Berto always puts on a good show and fans are looking forward to seeing him do it again in season two. Continue reading to learn 10 things you didn't know about Berto Colon.
1. He's Been In Video Games
Most of Berto's career has been spent doing live-action work. However, he's also got some voice acting skills as well. Over the years, he's appeared in a few video games. Most notably, he was the voice of Manny Esceula in the popular video game Grand Theft Auto IV which was released in 2008.
2. He Was Born In Puerto Rico
Berto was born and raised in Ponce, Puerto Rico. Little is known about his upbringing except that he eventually relocated to New York City for college. Unlike lots of other actors, Berto didn't develop an interest in acting as a child. Instead, he didn't start acting until he was an adult.
3. He Likes To Workout
Berto's buff physique is something he has become known for throughout his career. He puts a lot of time and effort into making sure he keeps himself in great shape. He enjoys working out and likes to train using a variety of methods but CrossFit appears to be his favorite.
4. He's All About Family
Berto was born into a close-knit family, and this is something he has recreated with his own family dynamic as an adult. Berto is happily married and he and his wife have two children. During an interview with Remezcla, Berto said, "Everything else can disappear. Family stays."
5. He Was A College Athlete
When Berto was younger, acting wasn't on his mind at all. Instead, sports were his main focus. He was a talented football player who earned an athletic scholarship to Fordham University. Unfortunately, his career ended after he tore his ACL. It was then that he decided to get into acting. Even though sports and acting are vastly different, many of the lessons he learned as an athlete have helped him in his acting career.
6. Acting Isn't His Only Job
Most people associate professional acting with making a lot of money, but in reality, the entertainment industry can be unstable. Sure, an actor may get paid well for their work, but the next opportunity is never guaranteed. As a result, Berto has chosen to continue working a day job. He is currently a district manager and brand ambassador for Kettle One Vodka.
7. He Is Excited About The Future Of His Character On Power
Berto has had a lot of cool opportunities over the years, but Power might just be his biggest one yet. He is excited about playing a character with so many layers and he knows the possibilities are endless. He told NY Daily News, "'Orange' was the opportunity of a lifetime, but 'Power' is a route to do something with more intricacies."
8. He Isn't Afraid Of Change
When people talk about the skills that are needed to be successful in entertainment, they often forget to mention flexibility. In order to have a long-lasting career, actors need to be able to grow and change. Berto has always been willing to do both of those things.
9. He's A Skater
In his younger days, it looks like Berto was pretty interested in skateboarding. Clearly, he hasn't lost his touch. In September 2020, he posted a video on Instagram that showed him and his daughter skating at a local park. He didn't try to do any crazy tricks, but it was obvious that Berto knew what he was doing.
10. He Likes Helping Others
If there's one thing no one can ever say about Berto, it's that he's turned his back on the community. He's always been interested in doing what he can to help others, and over the years he's done exactly that. During the COVID-19 pandemic, he helped raise money for frontline workers and businesses that were impacted by the virus.
Tell us what's wrong with this post? How could we improve it? :)
Let us improve this post!