Natalie Lopez Ortega, better known as Natalie Ortega, is a hardworking nurse, mother, and grandmother. She has garnered public attention for being Jenna Ortega's mother. Jenna Ortega is known for her role in Wednesday and was also previously seen in the hit series YOU. Her success in Hollywood at a young age makes people want to know more about her past.
Her mother, who has a public Instagram account and often posts about her daughter, became a gateway for people looking to learn more about Jenna Ortega's family. Interestingly, Natalie isn't your typical celebrity mom. Her ability to be up-front and personal with people has allowed her to build a very close relationship with her audience. This article delves into 20 things about Jenna Ortega's mom, Natalie Ortega.
1. Natalie Ortega is Not Your Typical Celebrity Mom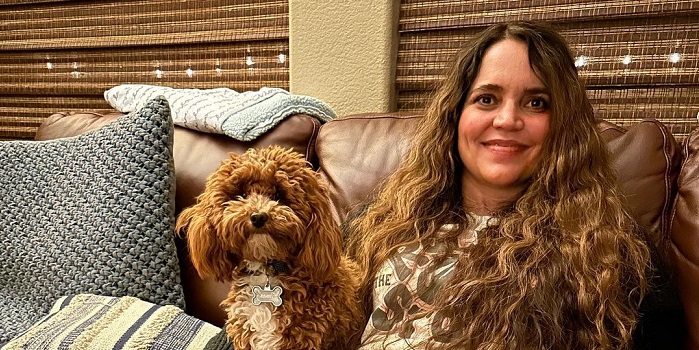 She is not the celebrity mom who dresses-up, makes TikTok videos, and sets trends. Instead, if you go to her Instagram, you'll find her as an extremely emotional and authentic mother. She'll share the little moments that give her joy — just like a mother does. And that'll make you relate to her instantly.
2. Natalie Ortega Has 6 Children
Natalie Ortega and her husband, Edward Ortega, Jenna Ortega's father, are proud parents of six beautiful kids. Their first child (born January 1, 1998) is Isaac Ortega and their second childbwas born on January 25, 1999. Their third daughter, Mia Ortega, was born on May 15, 2000. Jenna Ortega happens to be a middle child and she was born on September 27, 2002. Natalie Ortega then become a mother to twins Aaliyah Ortega and Markus Ortega, who were born in June 2004.
3. Natalie Ortega is a Nurse and Mother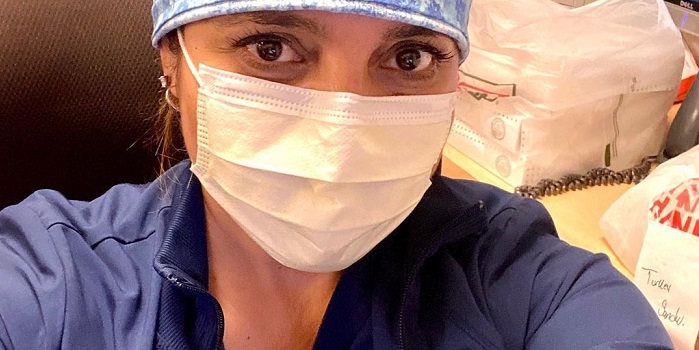 Natalie Ortega identifies as "Wife mama nana nurse" in her Instagram bio. If we had to sum up her whole world in four words, that'll be it. It's quite beautiful actually how simple, little, and happy her world is.
4. Thanks to her Daughter Jenna, Natalie Ortega Now Has A Sizeable Instagram Following
Natalie Ortega has been on Instagram for over a decade now. She even has those filter-loaded Instagram posts up on her profile that everybody was very fond of back in the day. However, lately, in addition to her other family members, her posts have mostly been about Jenna Ortega. And thanks to Jenna Ortega's success as an actress, her followers have been blowing up.
5. She Recently Went Viral for Talking About Her Daughter's Smoking Habit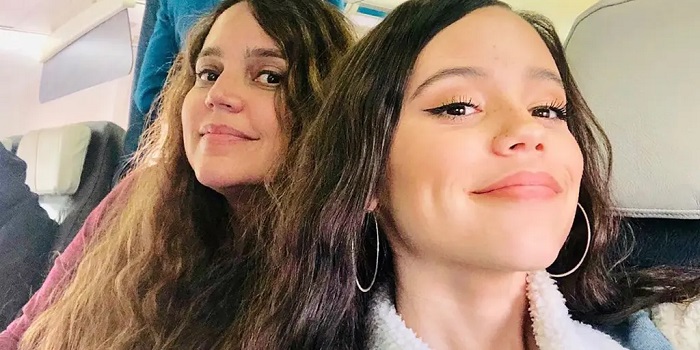 Jenna Ortega recently was seen smoking. Her mother, like every other mother out there, shared her sentiments in a fun yet concerning series of posts. She first shared a post with LOTR's Gollum's picture with a satrical take saying "Don't believe those lies about cigarettes. I've been smoking for 20 years and I feel great." This quickly garnered attention. Jenna Ortega was already under the fan limelight for her pictures going viral. Fans continued to talk about it and praise her mother for looking out for her children.
6. She's a Typical Parent Who Loves Her Children
Natalie Ortega then went on to share some more sentimental posts about how smoking is bad. She summed up her take with a rather heartfelt post on her Instagram story. Her post stated, "Mothers are mothers. They will worry and always care for their children." This implied that she was looking out for her daughter and teaching her the right thing without coming off harsh.
7. Natalie Ortega is Mother to Twins Aaliyah and Markus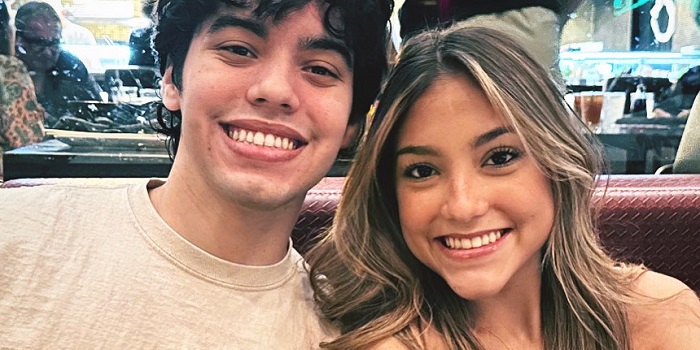 Aaliyah Ortega and Markus Ortega are twins. They were born in June 2004 and have grown up to be a beautiful brother-sister duo now. Natalie Ortega often posts their pictures and tells everybody how much she loves them.
8. She Regularly Posts Pictures of Her Family on Instagram
Whether it's Jenna Ortega, her twins, her 3 other kids, or her extended family — Natalie Ortega is always sharing their posts. She hangs out with her hospital colleagues often too. It's heart-warming and makes her so precious!
9. Her Instagram Profile is Filled With Jenna Ortega's Pictures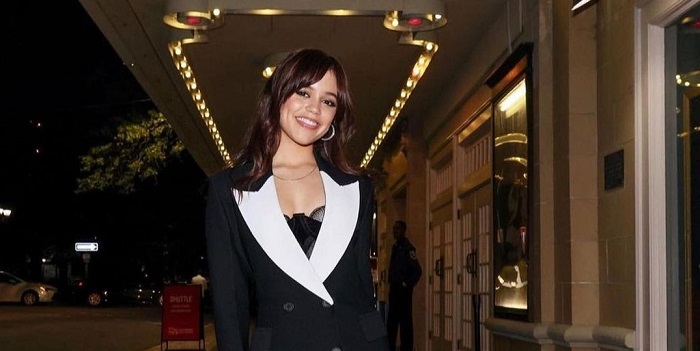 Sometimes it's a news article highlighting that her daughter has been cast as the lead in Wednesday. At other times, it's her daughter's appearance on the red carpet that makes her feel proud. On her Instagram, she's always telling the world how she is so proud of her daughter for achieving so much at a young age.
10. Her Youngest Son, Isaac Ortega is Married
On her Instagram, Natalie Ortega shared a post on her Instagram where her son, Isaac, and daughter-in-law could be seen taking their marriage oaths. Isaac, is married to a Avery Vuksic now known as Avery Ortega. The couple also has two children.
11. Natalie Ortega Is Often Seen Traveling Around With Her Husband and Kids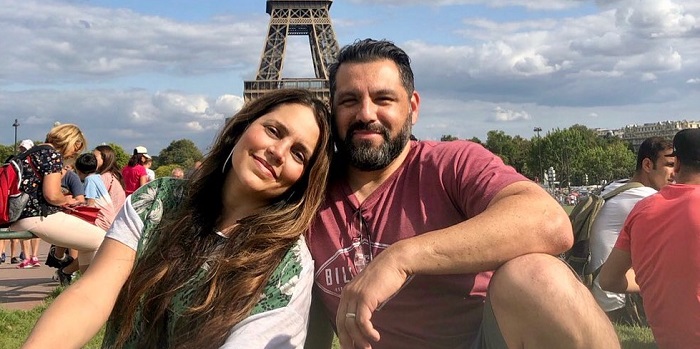 A couple of months ago, on her Instagram, Natalie Ortega was seen hanging out with her husband, Edward Ortega, in Paris. In another series, she was seen traveling around the US and Grand Canyon National Park. The family also often visits the countryside and is seen enjoying wholesome moments in Natalie Ortega's posts.
12. Natalie Ortega has a Puerto Rican and Mexican Ancestry
Natalie Ortega's grandmother, along with her daughters, moved to the US back in the day. She has Puerto Rican and Mexican ancestry. Her husband, on the other hand, is a successful American businessman who loves her dearly.
13. She's Believed to Be 45-50 Years Old
Both of Jenna Ortega's parents are currently belived to be around 45-50 years old. She hasn't ever revealed the exact year of her birth. However, given that they had their first child in 1998, this age range is a very accurate guess for people interested in Natalie Ortega's age.
14. Natalie Ortega Loves Her Dog, a Golden Doodle
Although the family has multiple dogs, Natalie's favorite and her own is a golden doodle. She has expressed her love for him on multiple occasions. There is no doubt he is a very good boy.
15. Natalie Ortega Is a Proud Grandmother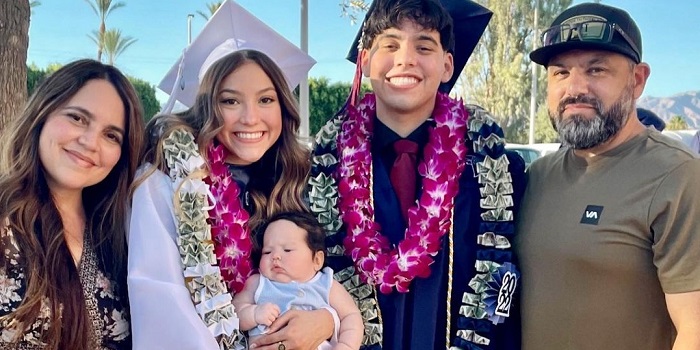 Natalie Ortega and Edward Ortega became grandparents back in when their son had his first child. They became grandparents again when Isaac had another daughter, Mya, who was born on March 13, 2022. From all indiciation Natalie Ortega is very excited to be a grandmother
16. She Has a Very Upfront and Close Relationship With her Instagram Followers
Since all her posts are about her family, she gets attention from very like-minded people. Her followers, mostly, are similar people with their own sense of love for family's institution and so they love her. They almost always have a very kind, wholesome atmosphere going on in the comment section of her posts.
17. Natalie Ortega Is Very Passionate At Her Job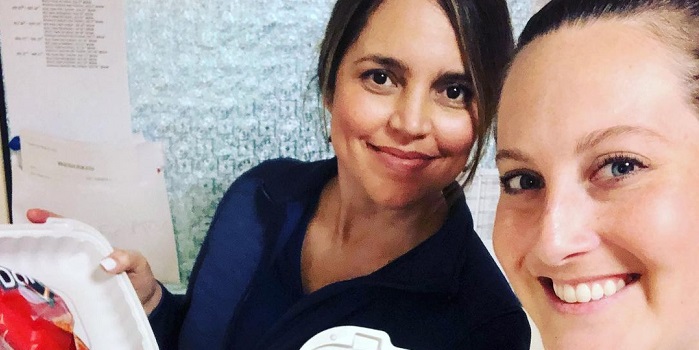 She's very passionate about being a nurse. Her Instagram display picture, her bio, and several posts second this. She often even talks about the patients she meets or shows off the beautiful little baby boy that she sees on a lucky day.
18. Jenna Ortega's Mom, Natalie Ortega Makes Excellent Cookies
Jenna Ortega's mom loves to bake cookies and her world-famous daughter, Jenna Ortega loves to eat them. Because of her large family, she often has to bake cookies in bulk. Needless to say, the family is certainly grateful about it.
19. She's Often Seen Being Nostalgic About Her Kids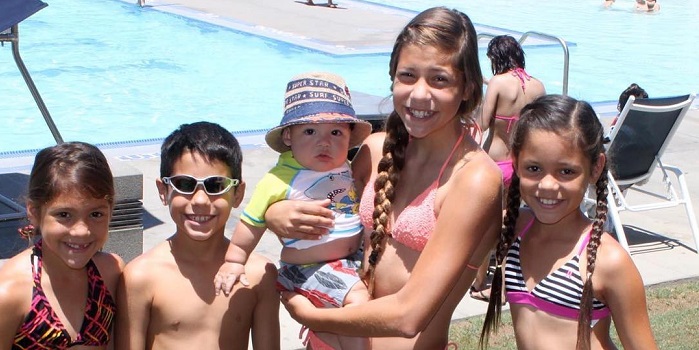 Natalie Ortega is often seen posting childhood pictures of her kids. She loves them and not a day goes by for her without appreciating her children. She'd go back in the memories and dig out a beautiful picture of her from when Mia was born. Or from the day when she had twins.
20. Natalie Ortega Only Has Interest in Showbiz Because of Her Daughter's Success
Jenna Ortega once said in an interview, "My family treats me as a regular person. I would meet a very important person one day and would go home to tell my family. They'd be like, cool but make sure to do your dishes," Jenna explained. Her parents help her cope with fame. Natalie Ortega, being the wholesome mom she is, seems to have no interest in showbiz other than her daughter's success, and her Instagram timeline vouches for this.