Born on July 23rd, 2004, Aaliyah Ortega is a fast-rising internet sensation with a lot of talent. Ortega boasts a staggering following of over 90,000 on Instagram. Her main content? Captivating her audience with mesmerizing selfies and glimpses into her daily life. But there's more to this rising star than meets the eye.
Not only is she a master of the virtual realm, but she has also achieved remarkable success in other areas of her life. This article will delve into the fascinating facts about Ortega, her fascinating family, her notable works, as well as her extraordinary journey. Make sure to read till the end to discover the remarkable world of Aaliyah Ortega.
1. Aaliyah Ortega Was Born In Kansas, City Missouri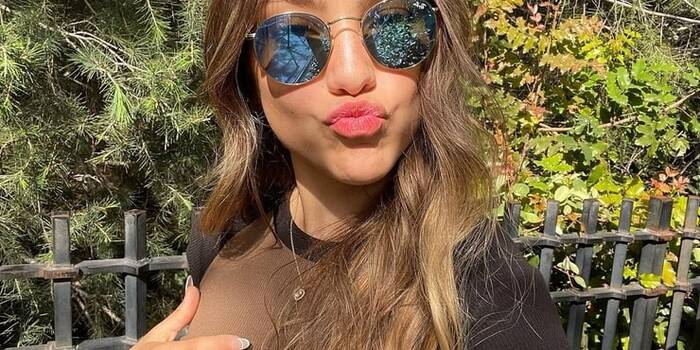 Ortega was born in Kansas City and grew up in the Coachella Valley of Southern California. Her father is Mexican-American, while Ortega's mum is of Puerto Rican and Mexican descent. Both her grandparents were born outside America but later moved to The Land of The Free. This makes Aaliyah Ortega and her siblings 3rd generation immigrants.
2. She's A National Championship-winning Cheerleader
Talk about fame and skills, Ortega has got them both. She's not just a pretty face who knows how to angle a camera. Ortega has won more than two cheerleading championship competitions and has also won on the National level.
3. She's Also A Soccer Player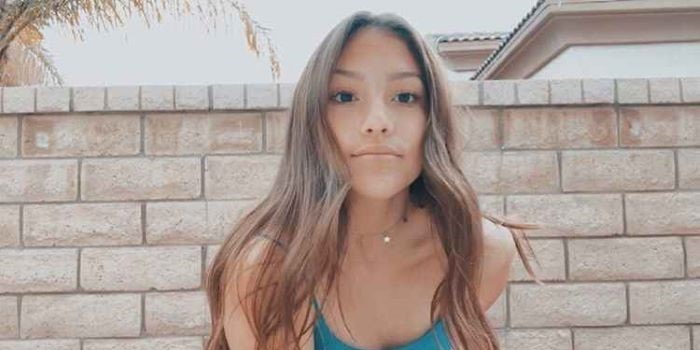 Ortega is not just any social media star, she's a fitness-loving high-school graduate (as at 2022). Even more, she is highly passionate about sports. The athletic Instagram sensation was actively involved in sports while in school and still loves soccer till date.
4. She Is The Sister Of Disney Star Jenny Ortega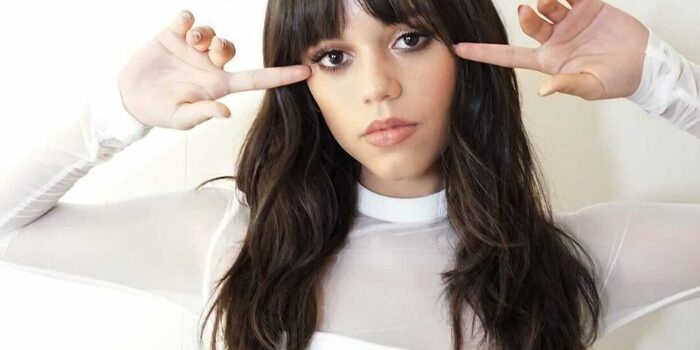 Aaliyah is one of those famous faces who has a celebrity sibling to look up to. Her sister Jenna Ortega, although only about 2 years older, has been a Hollywood star for over a decade. Jenna Ortega developed the love for acting at the early age of 6. Luckily, when her mum noticed her genuine interest for the art, she started taking her for auditions. Since 2012, the Disney star has featured in movies and series like Iron Man 3, Saving Flora, Jane the Virgin and Stuck in the Middle. She also plays the lead character in the show Wednesday alongside Catherine Zeta-Jones, Luiz Guzman, and Emma Myers.
5. She Has A Twin Brother And Three Other Siblings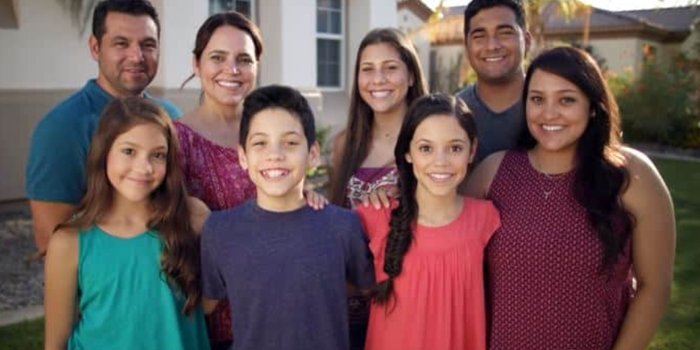 One of the most phenomenal facts about Ortega is her family. Isaac Ortega and Mia Ortega, her parents, gave birth to five phenomenal children. Mariah Ortega is the first, then Isaac, Mia, Jenna, then the twins. Yes, Aaliyah has a twin brother named Marcus Ortega and they are the 5th and 6th children of the Ortega clan.
6. Aaliyah Ortega Had Up To 400,000 Followers On The Musical.ly App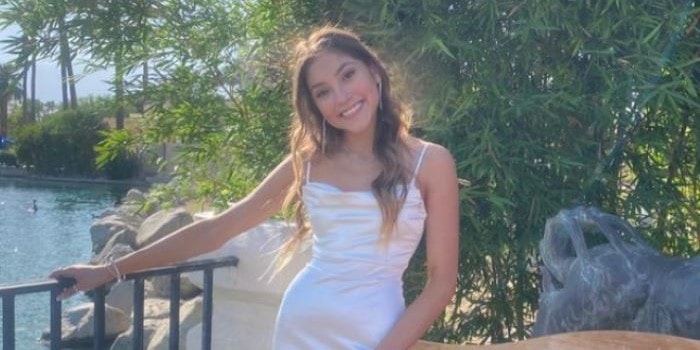 Before Aaliyah Ortega became the Instagram sensation many know and love, she was already making waves on the musical.ly app. Her catchy lip sync videos earned her over 400,000 fans on the platform, which is now known as TikTok. Needless to say, she still has a growing followership.
7. She Loves Animals
Ortega is yet another famous face that is head over heels when it comes to animals. The Instagram star has so generously shared some pictures of her furry friend which can be seen on her stories. His name is Romeo, and he has also been featured in some of her live videos.
8. Ariana Grande Is One Of Her Favorite Singers
It's hard to find a teen or young adult who doesn't adore the famous '7 Rings' crooner. In Ortega's case, she doesn't just enjoy her music but also looks up to her. She happily shares her love for Ariana Grande with her followers on TikTok and Instagram.
9. Dancing and Traveling Are Some Of Her Favorite Hobbies
When Ortega isn't focusing on her budding Instagram page or trying to balance life and fame, she's engaging in some of her favorite hobbies. Apart from taking gorgeous Instagram-worthy photos, Ortega loves to dance. She also loves traveling and sight-seeing as well.
10. Aaliyah Ortega Mostly Posts Selfies On Her Instagram Page
Most of Ortega's fans heartily look forward to her stories and live videos. However, the Instagram star still generously posts a couple of selfies on her page. Additionally, she does post some portraits as well as pictures of her day-to-day life.