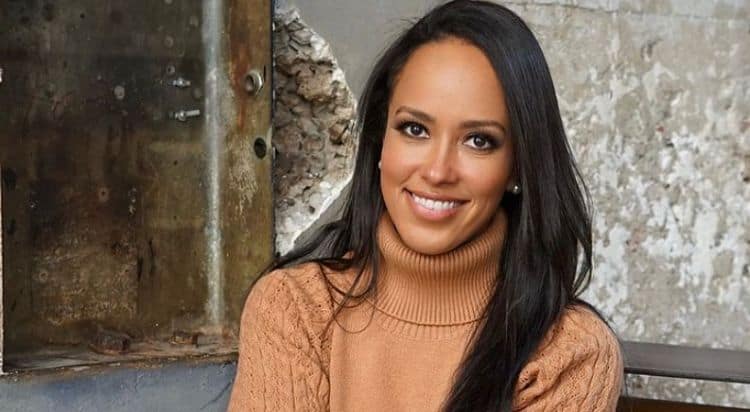 For the past few years, Kira Mengistu has been so concentrated on her career that she hasn't had the opportunity to truly explore the dating world. However, she has now reached a point in her life where she is willing to dedicate her time and energy to finding the right person for her. Kira has chosen to share her journey with the world as a contestant on season 26 of The Bachelor. Along with a few other women, she is vying for Clayton Echard's attention, and she has gotten off to a great start. With her attractive looks, successful career, and cheerful personality it's easy to see why Clayton would be interested in getting to know her better. Keep reading to learn 10 facts you didn't know about Kira Mengistu.
1. She Is A North Carolina Native
At this point in her life, Kira is living in the Philadelphia area. However, she's a true southern belle at heart, originally from North Carolina. It appears she moved to the northeast after high school and has been living there ever since.
2. She Has An Ivy League Education
Education has always been a top priority in Kira's life, and she was highly focused during her time in school. After graduating from high school, she went on to earn a bachelor's degree from Harvard University. She also holds an MBA from the Wharton School of Business.
3. She Is A Doctor
Whoever said that it's not possible to have it all clearly hasn't met Kira. Not only is she beautiful and smart, but she also has an incredible career to go along with it. She is an attending physician in Pennsylvania where she specializes in internal medicine. She is incredibly passionate about her career and she loves working with her patients.
4. She Loves To Travel
In addition to having lived in different parts of the United States, Kira has also had the opportunity to visit various places around the world. Traveling is one of her favorite activities. She has already been to Portugal and Ethiopia, and there is no doubt she will be exploring more destinations in the years to come.
5. She Can Fly A Plane
Just when you thought Kira couldn't possibly get any more impressive, the list of things she excels at just keeps growing. According to some posts on her Instagram profile, Kira is also skilled at flying a plane. However, it's unclear how long she has been flying or if she has a pilot's license. Nevertheless, Clayton will likely be quite impressed by this.
6. She Enjoys Taking Pictures
The popular saying that a picture is worth a thousand words is something that Kira would definitely agree with. She may not consider herself a photographer, but she should seriously consider taking up the craft. Kira is a natural at recognizing beautiful moments and is adept at capturing them perfectly. Her passion for pictures is perfectly complemented by her love for traveling.
7. She Is A Cat Person
Sorry to all of the dog lovers out there, but it looks like Kira is a proud member of Team Cat. According to her bio on The Bachelor, she has two cats. While Clayton seems to be a dog person, this could make for an interesting match.
8. She Is 32 Years Old
Shows like The Bachelor usually appeal to women in their 20s. Over the last few years, however, there has been an increase in the number of contestants in their 30s. At 32 years old, Kira is a few years older than Clayton, and her advanced age and successful career could work in her favor.
9. She Loves Fashion
Don't get it twisted, just because Kira is a doctor doesn't mean she only knows how to wear lab coats and scrubs. She has a great sense of fashion and she knows exactly how to put together amazing outfits. No matter the occasion, Kira is always going to show up and make a statement. As the season progresses, we'll likely get to see her in some fabulous looks.
10. She Comes From A Diverse Background
There is not much information about Kira's family, but we do know that her father is Black and her mother is white. Based on my research, the surname Mengistu is very common in Ethiopia so there is a good chance that her father is originally from there. In any case, Kira is proud of all the cultures that have contributed to her identity.Philadelphia
Tell us what's wrong with this post? How could we improve it? :)
Let us improve this post!