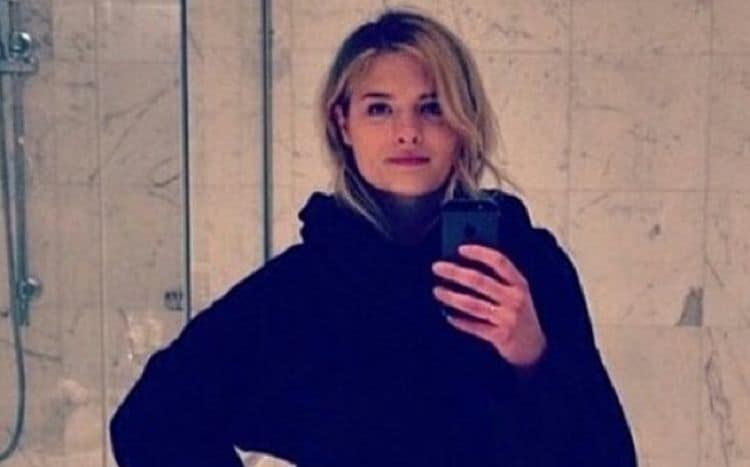 Louisa Jacobson has been around the entertainment industry for her entire life, so no one was surprised when she showed an interest in acting at an early age. While there's no doubt that she's a natural, Louisa has also worked very hard to make a name for herself. That work is finally starting to pay off. Louisa is officially on her way to becoming a household name. She recently earned her first major role in an upcoming HBO series called The Gilded Age. Often described as an American version of Downton Abbey, The Gilded Age is already getting lots of attention. Keep reading to learn 10 things you didn't know about Louisa Jacobson.
1. Her Mom Is A Famous Actress
Louisa Jacobson is a name you may not be familiar with just yet, but there's a very good chance that you've heard of her mother. Louisa is the daughter of legendary actress Meryl Streep. She isn't the only one of Streep's children to pursue a career in the entertainment industry, though. Louisa's sisters, Mamie and Grace are also actresses, and her brother, Henry, is a musician. Despite having a famous mother, Louisa is determined to carve out her own path.
2. She Studied Psychology
Although Louisa fell in love with acting at an early age, her path to the industry wasn't a straight shot. After high school, Louisa attended Vassar College where she graduated in 2013 with a bachelor's degree in psychology. On the surface, acting and psychology may not feel like they have much in common, but the truth is that having a good understanding of psychology can be very beneficial when it comes to getting into character.
3. She's A Private Person
Becoming an actress isn't the only way that Louisa has chosen to follow in her mother's footsteps. Like Meryl Streep, Louisa is a private person who doesn't have an interest in letting the world in on her personal life. Since we've all seen how things can go left when celebrities share too much, it's easy to see why she's chosen to keep things to herself.
4. She Only Has Two On-Screen Credits
Louisa has loved acting for as long as she can remember, but her professional career is just getting started. She made her on-screen debut in 2019 in a TV movie called Gone Hollywood. Her role in The Guilded Age is only her second on-screen credit. That said, we'll probably see a lot more of her on our screens in the future.
5. She Is A Formally Trained Actress
Louisa may have initially gone to college to study psychology, but when she decided to continue her studies she knew that acting was her calling. In addition to studying at the British American Drama Academy, Louisa is also a graduate of the Yale School of Drama.
6. She Likes Fashion
Acting may be Louisa's primary mode of self-expression, but it certainly isn't the only one. She has an eye for fashion and she loves using her clothing as a way to share her personality with the world. No matter what kind of event she's going to, you can bet that she's going to look stunning.
7. People Love Her Feet
Apparently, Louisa's acting talent is the only thing that people are drawn to. Her feet have also gotten a lot of attention. According to Wikifeet, which is a database dedicated to celebrities' feet, Louisa's feet have an almost perfect five-star rating. As her career continues to grow, there's no doubt that even more people will fall in love with her feet.
8. She Struggles with Imposter Syndrome
Louisa has put in lots of hard work to get where she is today, but she still has moments where she feels like she doesn't deserve the things she's accomplished. In an interview with Vanguard Culture, Louisa admitted that she sometimes suffers from imposter syndrome.
9. She Has Theater Experience
Louisa may only have two on-screen credits, but that doesn't mean that she doesn't have acting experience. She made her professional debut in the theater world and she has also been involved in several other stage productions. It'll be interesting to see if she continues to do theater work once her on-screen career really starts to take off.
10. She Doesn't Have A Large Social Media Following
Social media can be a very important tool for people in the entertainment industry, but it doesn't appear to be Louisa's main focus at the moment. Louisa currently has just over 2,400 followers on Instagram. Once she starts becoming more popular, her social media following will increase exponentially.
Tell us what's wrong with this post? How could we improve it? :)
Let us improve this post!