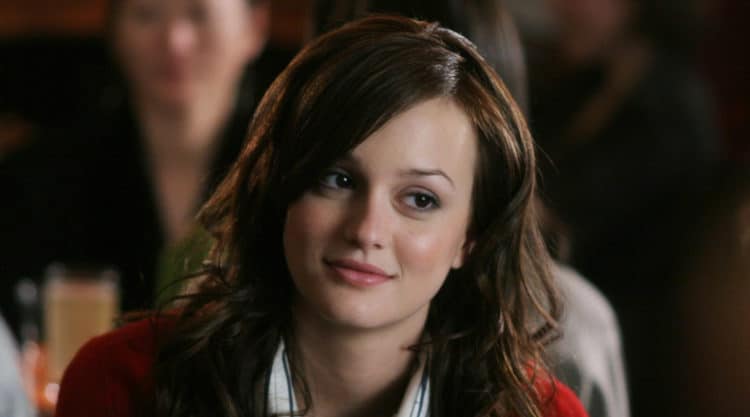 From 2007 to 2012, Gossip Girl had the TV world in a chokehold. The series followed a group of wealthy New York high schoolers who were dealing with their own teenage drama while also having all of their secrets put on display by an anonymous blogger named Gossip Girl. Not only did the show have some very interesting storylines, but it also introduced us to some awesome characters. Even nearly a decade after the show's end, people are still talking about the series and some of their favorite moments. However, out of all of the things Gossip Girl gave us, Blair Waldorf might just be the best of them all. Some believe that Blair was one of the most iconic characters on the show, but we believe she was at the top of the list. Keep reading to find out why we think Blair Waldorf was the best character on Gossip Girl.
Blair's Backstory
Portrayed by Leighton Meester, Blair Waldorf was introduced during season one. Blair is pretty, popular, and rich and she has an equally attractive, popular, and rich boyfriend, Nate Archibald. Blair's mother is famous fashion designer, Eleanor Waldorf. Despite Blair's impressive social status, it is her best friend, Serena Van der Woodsen (Blake Lively), who is the most popular girl in school. However, the two had a very smooth and loving relationship until Blair finds out that Serena and Nate slept together. Serena and Blair's friendship was initially on the rocks, but they were eventually able to smooth things over.
Once Blair and Nate decided to go their separate ways, she began sleeping with Nate's best friend, Chuck Bass. What started off as a fling eventually turned into a romance that lasted for the duration of the series. In fact, Blair and Chuck had one of the show's most legendary relationships. Throughout the series, we see Blair go through lots of ups and downs. From issues with Chuck to problems at home, Blair's life wasn't just rainbows and butterflies. At the end of the show, however, we see Blair get her happy ending. She and Chuck ended up together and became parents. Blair also went on to take over her mom's fashion business.
Casting For Blair
Anyone who has ever seen Gossip Girl would probably agree that Leighton Meester was the best possible person for the role. However, her audition process wasn't entirely smooth. At first, the casting team felt that she was too sweet for the role. They even offered her the opportunity to audition for the role of Serena, but she was determined to be Blair. When Leighton Meester discussed her audition for the role, she told the Rolling Stone: "They were like, 'Be bitchy and nice, ugly and pretty, young and old, stupid and smart, innocent and slutty, blond and brunette. Can you be all those things?"
Why Blair Was The Best Character In Gossip Girl
On the surface, Blair Waldorf is another little rich girl – a character that we've seen on TV time and time again. While she may have started off that way, Blair grew a lot over the course of the series. By the final season, Blair Waldorf was much more than a stuck-up popular girl. She was also much more than Serena's best friend. The amount of development that went into her character allowed her to be a fully fleshed-out person of her own. Sure, Blair had her moments where she was annoying and stuck up, but she was also compassionate, vulnerable, and smart. She was the kind of person who was always there for the people who needed her. Blair also proved that she had what it took to rise to the occasion in the face of adversity. Although her romantic relationships were a big part of her storyline, she was never defined by them. When it was all said and done, Blair proved to be independent and successful.
Will Blair Appear In The Gossip Girl Reboot?
In 2021, a Gossip Girl reboot debuted on HBO Max. One of the first things people wanted to know was whether any of the original cast members would be reprising their roles. While the show's creator, Joshua Safran, revealed that some people from the original would make cameos in the reboot, he added that none of these cameos would be from main cast members. Unfortunately, it looks like we won't be seeing Blair in the new series – at least not any time soon. If the reboot sticks around long enough, we can hold out hope that Blair will eventually pop up.
Tell us what's wrong with this post? How could we improve it? :)
Let us improve this post!