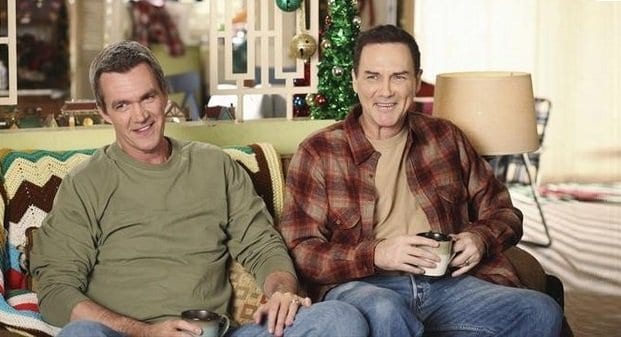 It is almost time to bring the tissues out and wipe away your tears. After nine glorious seasons on ABC, The Middle is about to leave our lives forever. Actually it may not be forever with the way all our favorite shows from the 90's are coming back to television. During its nine season run, The Middle introduced us to many classic secondary characters. Here our are five favorites. Let us know if you agree!
1. Sean Donahue
When we first were introduced to Sean Donahue on The Middle, he was Axl's super polite best friend. After he returned to the area from college, he was still polite. However, he was hanging out with Sue more than his old high school chum. Hopefully we will get to see Sean and Sue live happily ever after this week. Otherwise, we are removing him from the list!
2. Lexie
Sean Donahue is not the only really nice person to come into the Heck's lives on The Middle. Lexie befriended Sue during her first few weeks of college when the two were both trying to join a sorority. Instead of acting like a snobbish and spoiled rich girl, Lexie sought a friendship with Sue because she knew she was genuine. And now she is with Axl and we hope they live happily ever after as well.
3. Cindy
Fans of The Middle did not think there could be anyone as weird as Brick Heck. That was until we were introduced to his girlfriend Cindy in season 6. Aside from having a passion for books, Cindy loves to wear her safari hat around town. It was not until this year that we actually saw her without a hat! Again, we hope these two crazy kids stick together through high school and beyond.
4. Rusty Heck
It takes a lot to make Mike Heck mad on The Middle. Usually he is too busy watching football to notice what his family is up to every week. Some of Mike's best moments on the series is when he is interacting with screw up brother Rusty. Also, we would not have that awesome diaper business without Rusty Heck! He is also a great Driver's Ed instructor. Just ask Brick.
5. Rita Glossner
We decided to save the best for last. Brooke Shields delivered a hilarious performance on The Middle as Rita Glossner. She was the neighbor from hell and her gang of children were even worse. The neighbors finally had enough this season and launched an attack on her house to get all of their things back. It turned out to be a happy ending for Rita, who finally found time to plant a garden among all the chaos of her family.
Which secondary on The Middle was your favorite? Let us know in the comments section below.
Photo by ABC
Tell us what's wrong with this post? How could we improve it? :)
Let us improve this post!