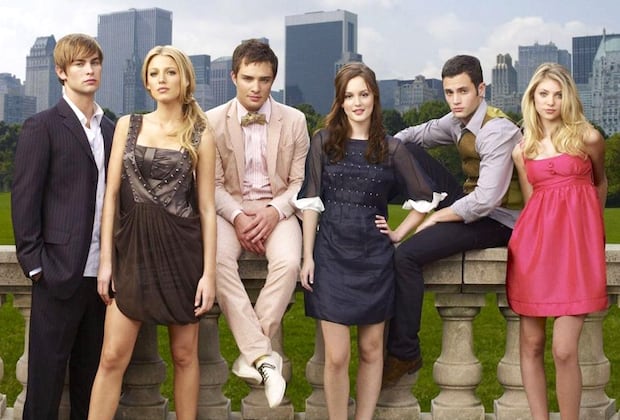 It's hard to know where to start, other than to say that a show titled Gossip Girl is going to be necessarily catty and possibly prone to just as much drama behind the scenes as there will be on screen. As Michael Ausiello of TVLine reports there are going to be a few changes to this reboot as the leads are going to be anyone but white and there will be more queer material, as is stated in the article, to round out the diversity in the show, which some apparently felt was lacking the first time around. The show will be taking place a little over a decade after the original so as to cover the world as it is now, not as it was, which quite honestly seems to say that there's little to no real marketability in the story as it was any longer. It could be I'm reading a little too much into this but honestly for a show like Gossip Girl it does seem wise to expect that opinions and whatever truths they're dealing with in the story line are going to be geared more towards the idea that diversity is one of the most important things to worry over, and whiteness, wealth, and privilege are going to be seen as less than desirable at times. Diversity is needed without a doubt to tell a full story, but the manner in which people go about it at times seems a little, well, snobbish.
The idea that there wasn't a lot of representation on the first show, as told by writer and showrunner to the reboot Joshua Safran, seems to indicate that because of someone's opinion and because of the way the show was run, it was simply not what some folks desired. That's kind of funny really since a lot of people seemed to like Gossip Girl, but as usually happens if something doesn't include as many people from diverse backgrounds as possible, someone is bound to say something about it. While it's true that there's a serious lack of diversity in the original show but at the same time it seems to have gained a very healthy fan base that has led to many nominations and several awards that seems to indicate that people have found it pleasing. A reboot could go either way really but at this point people are already getting excited and it could be due to the aforementioned changes in diversity that might be the cause. Erica Gonzales and Amy Mackelden of Harpers Bazaar seem to be of the mind that the show is already being anticipated in a big way, though it's uncertain just when the show is going to be released.
As Star Bowenbank and Savannah Walsh of Elle have written there are some details that can be revealed, such as the positive idea that the show will take place in the same universe, and the notion that it will take on the task of introducing a new group of elite teens that will drive the story. The only part about being more inclusive however is that where this ends is kind of hard to define unless someone decides to take the risk and say that the story is firmly set between points A and B. In other words, Gossip Girl is about the elite, the upper echelon of society, and won't be focusing that much on anyone other than those in high society. Obviously this is a big draw for a lot of people no matter what lifestyle they come from, but for those that are clambering for more diversity and for more inclusion into anything and everything that they can find that doesn't suit their idea of what should be and what ought to be allowed, Gossip Girl might not be for you. The show is bound to follow the same track that it did when it was first made popular and despite the inclusive nature and focus on nonwhite leads and a twist that Safran is unwilling to unveil any further it does seem as though this reboot could possibly take the show in a new direction that fans might appreciate.
The whole idea of the show is something that makes a lot of folks roll their eyes and some simply change the channel, but thankfully there are enough people that happen to like the premise and will continue to watch even if it's only because they can't help but finish out the story that they started in the first episode. Not every story is for everyone to be honest since people are bound to think that Gossip Girl is either a waste of time or a brilliant show, but for many the reboot might actually be something that will breathe new life into the series and bring it up to date as Safran thinks.