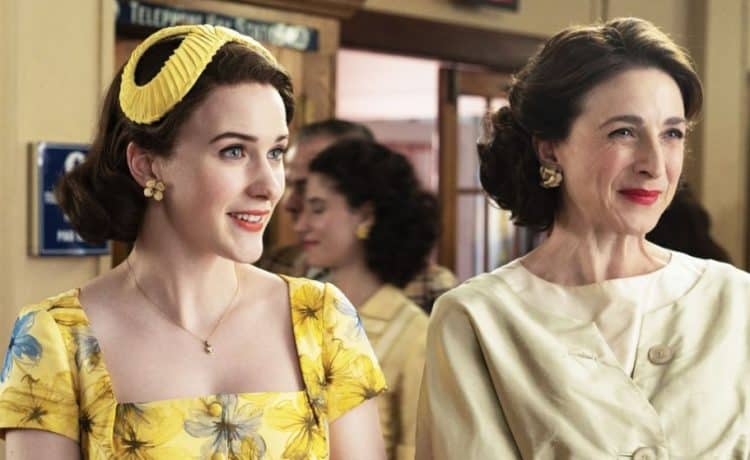 It might only be July, but we are all thinking about fall television. The fourth is over, which means it's basically August, the kids are almost back to school, and it's Christmas in Hobby Lobby at this point. So, let's start thinking about premiere dates for our favorite shows in September. It's not uncommon for fall television to begin premiering shows for the new season in mid-to-late September, and fans want to know when they can expect to see their favorite shows return. Sadly, we are here to inform you that some of your favorite shows do not have a premiere date because they were canceled. Which of your favorite shows will you be mourning the cancellation of this fall?
Bringing Up Bates
This one might not come as much of a shock to fans considering it did air for 10 seasons. That's a long run for a television show, so cancellation was inevitable. This show premiered on January 1, 2015, and it ran for 10 solid seasons. It will not return in the fall of 2022.
Atlanta
All right, so we have to share with you that while this show has been canceled, there is one more season airing. The show aired for the first time on September 6, 2016, and it was canceled after its fourth season. Thankfully, the fourth season has yet to air, and it will air at some point in 2022 despite the fact that an official air date has not been announced. It will air the fourth and final season and then end for good.
The Marvelous Mrs. Maisel
Despite rave reviews and a massive fan base, this show has been canceled after five seasons. The good news for fans – if you like the silver lining – is that this show has not yet aired the fifth season. It will be released at some point in 2022, but there will not be a sixth season.
Stranger Things
With an almost cult-like following, the show was canceled after five seasons. Fortunately, the fifth season has not yet aired, so there will be an official air date announced at some point in the coming weeks. Once season five airs, however, the show is done. The bad news aside from the fact that the show was canceled is that the fifth season hasn't even begun filming yet. At the moment, there is no release date for the fifth season, but there are rumors floating around that it will be another two years before fans get to see season five. Yes, you read that correctly; it's estimated that Stranger Things Season 5 will drop in mid-2024, which is two years away.
The Wendy Williams Show
If you are a fan of the talk show that has been on the air for 13 years, you're horrified to learn that it will not be back this fall. Williams first began hosting her show in July of 2008, and she will not be back in 2022.
New Amsterdam
This hit hospital show has been dramatic since day one, and we are sad to see it go. The show first aired on NBC in September 2018, and it was canceled after only five seasons. However, the good news is that NBC has not yet aired the fifth and final season. The official air date has not yet been announced.
Riverdale
This is a show that's had a huge following since it began in 2017. Sadly, after seven seasons, the show has been officially canceled. The only silver lining here is that the seventh season hasn't aired yet, so you will get to see it air its final season when fall television comes back.
Black-ish
We have to preface this one with a note that the show was not canceled. The eighth season of the show ended in spring 2022, and it was already slated to be the show's final season. So, while it wasn't canceled, it won't be back this fall, and many fans need to know that.
There are Many More Cancelled Shows
In total, there are currently 69 shows canceled for the 2022 season. Most of them, however, only aired for a season and didn't have rave reviews – so they're not your favorite shows. While there is always a chance the network might cancel more shows, these are the biggest shows not making a comeback this year. Fortunately, many of your favorite canceled shows still have not aired the final season, so you do get one more season of your favorites. There are also numerous new shows hitting the airwaves this fall, so there is plenty of time for you to find some new favorites.a massive fan base