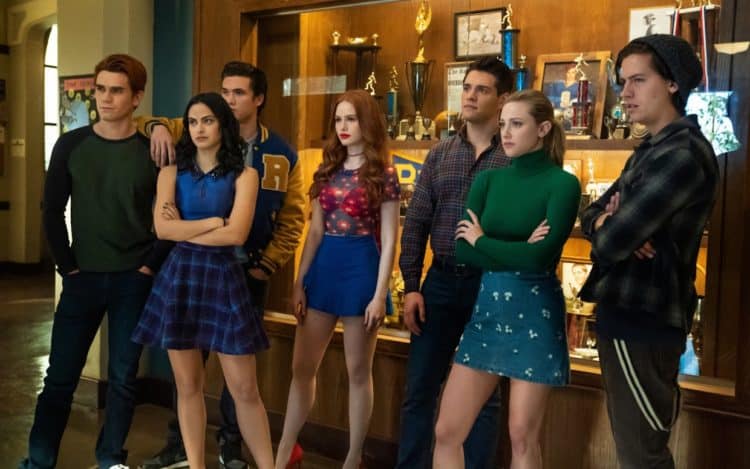 There was a touch-and-go moment when fans believed "Riverdale," was done for at the end of Season five. Rumors that the show would not return for a sixth season ran rampant, and no one was more upset than the people who love the show the most – the fans. However, fans were more than a little excited when the show announced season six was coming. Fans are even more excited that season six began on November 16, 2021, and now they want to know what to expect. Is the entire cast back? Will there be new faces? What is happening? We have the cast information you're looking for right here.
KJ Apa
Archie Andrews himself is the main character, and he's a good one. Apa is an actor who has been in the limelight since 2013. He's had roles in films such as "A Dog's Purpose," though he is most famous for his role on this show as Archie.
Lili Reinhart
She's the lovely Betty Cooper, and fans love her. She's been in the business for more than a decade now. She was a young teen when she landed her first role in a short film. She didn't do much for a while after that despite moving away from home to pursue her career. She worked hard for years to make it happen, and she almost gave up. Thankfully, she landed a part in this show, and it's catapulted her career.
Camila Mendes
Veronica is a fan favorite, and Camila Mendes plays her perfectly. This young actress is only 27, but she's already been in the business for more than five years. She stared in a Netflix original movie back in 2019 called "The Perfect Date," and she earned a Teen Choice award the first year she played the character of Veronica on this show. She's good, but this is the show that gave her the big break she needed.
Madelaine Petsch
Cheryl Blossom is a young woman who is not all that kind or even that likable, yet here she is. Petsche plays a mean Cheryl, no pun intended, and she got her start on YouTube. She was not an actress prior to taking on this role, but she is doing it well, and it's opening many doors for her.
Casey Cott
Kevin Keller is not an original character. He made his first appearance back in season two, and he's been recurring ever since. His character is gay, his father is the sheriff, and he is good friends with the main characters. He's been in the business for ten years, but this is the role he's best known for. He began his career as a stage actor.
Charles Melton
Reggie Mantle has been on the show since season three as a main character, but he was on season two as a recurring character. He's been working as an actor off and on for years. He moved around a lot as a child, living in Alaska and South Korea before settling here.
Vanessa Morgan
Toni Topaz is Cheryl's girlfriend, and she is someone fans are excited about. She's back this season, but she's also been in a few other shows. She's from Canada, and her fans know her well from her role in "Finding Carter," as well as her time with Disney Channel.
Drew Ray Tanner
He plays Fangs Fogarty. He's also Kevin's sometimes boyfriend. Drew Ray Tanner is from Canada. He was one of the first to audition for the roles of both Jughead Jones and Reggie Mantel back in 2015, but he did not land either role. However, he kept trying and he's done well for himself.
Erinn Westbrook
Tabitha Tate is as new to the show as they get. She was new in season five, and she is someone fans are still wondering about. The actress herself is recognizable, however. She was in the Netflix series "Insatiable," which was a huge success. She's been acting since 2011, and she's an alumni of Harvard University.
Madchen Amick
Alice Cooper is the editor at the local paper, and she's the mother of Betty and Polly. However, Amick herself is of "Twin Peaks," fame. She's been in "Freddie," and "Witches of East End," as well as "Sleepwalkers". She's been working since the late 80s, and everyone recognizes her.
Cole Sprouse
When Jughead Jones died at the end of the fourth season, fans didn't know what to expect. Would he really be gone forever? Was Cole Sprouse fired from the show? Would he come back? No one knew what to expect, and fans were more than thrilled when he was back for season five and his death was all a fake. Now he's rumored to be back for season six, and fans are excited to see the former, "Suite Life of Zack and Cody," star return.
The sad news is that fan-favorite Mark Consuelos, husband to the lovely Kelly Ripa, is not slated to return this season. He played the character of Hiram Lodge – father of Veronica – and he's currently serving a jail sentence for his less than legal activities. Hopefully, we'll get to see some of him, but right now we just don't know.