TV kids of the late 2000s and 2010s will recognize G Hannelius as one of the famous Disney Channel kids. Hannelius is one of Hollywood's child actors who have successfully managed to stay active over the years. The multi-talented actor is also a singer and an entrepreneur. Hannelius was born Genevieve Knight Hannelius on December 22, 1998, in Boston, Massachusetts.
Since 2022, she has been credited with her full name Genevieve Hannelius. She comes from a diverse ancestry, being of Swedish descent from her father's side, and has French-Canadian, English, and Irish descent from her mother's side. Although she hasn't been active recently, Hannelius was a YouTuber with over 333,000 subscribers and 11 million views. For more on the rising talent, here are 10 things you probably didn't know about G Hannelius.
1. The TV Shows You Know G Hannelius From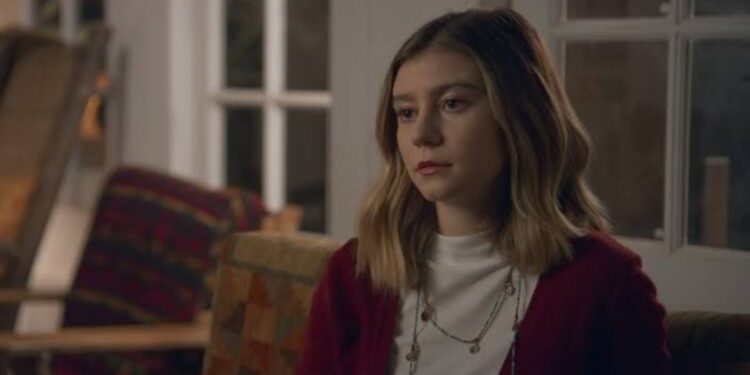 G Hannelius began her career in the short-lived ABC sitcom Surviving Suburbia (2009). She was cast as Courtney Patterson, daughter of Bob Saget's character Steve Patterson. The series ended after 13 episodes. Hannelius' next major role on television was playing Dakota Condor in a recurring role on the Disney Channel's teen sitcom Sonny with a Chance. She appeared on the show from 2009 to 2010. Unsurprisingly, Hannelius was cast as Emily Pearson in the Disney Channel Original Movie, Den Brother, in the same 2010.
As a full-fledged Disney Channel kid, she landed another minor recurring role as Jo Keener on Good Luck Charlie (2010–2011). She was one of the lead cast as Avery Jennings on Dog with a Blog for all its 3 seasons, from 2012 to 2015. Hannelius is also known for her performance as Christa Carlyle on Netflix's mockumentary American Vandal (2017). She also played Marti in the web series Timeline (2019).
2. G Hannelius Has Lived In Four Different Cities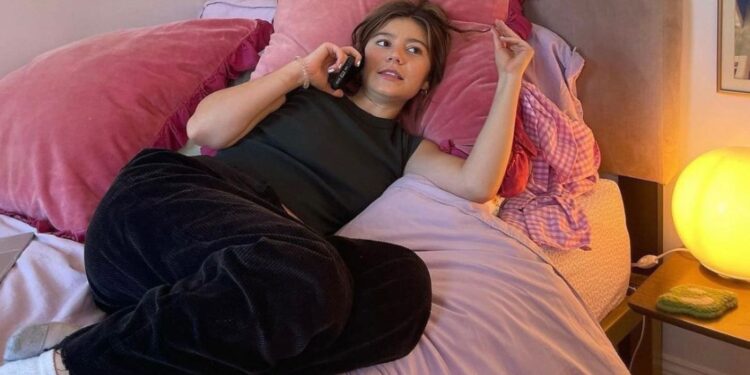 Hannelius and her parents have moved around the country four times. Although born in Boston, Massachusetts, she and her parents moved to Yarmouth, Maine, when she was 3. When her parents saw her talent for acting, they moved to Los Angeles for her to pursue an active acting career at 9. As an adult, Hannelius moved to New York City City in 2022.
3. She Attended A Popular High School
G Hannelius spent most of her growing years in Los Angeles. She attended Sierra Canyon High School, a private co-ed school in Los Angeles, graduating in 2017. With its location in Los Angeles, Sierra Canyon is famous for having notable alums. Some of its notable alums include Willow Smith (Will Smith & Jada Pinkett Smith's daughter), Kendall Jenner and Kylie Jenner, Ireland Baldwin (Alec Baldwin and Kim Basinger's daughter), and Corinne Foxx (Jamie Foxx's daughter). Hannelius graduated from Sarah Lawrence College, Bronxville, New York, in 2021.
4. She Began Her Acting Career In Theater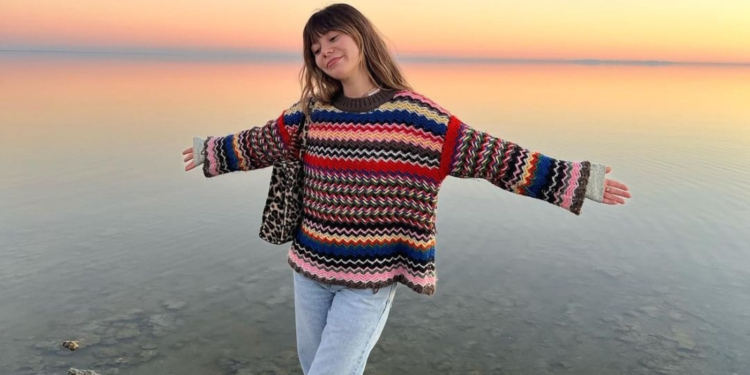 Although G Hannelius' acting credit shows her work after moving to Los Angeles, she began acting years before they moved. Her acting talent in Maine made the family relocate to California. Hannelius actively participated in Maine's theater plays. A few months before her eighth birthday, she played the titular character Madeline in Madeline's Rescue (2006) for the Children's Theater of Maine. She also played Jenny in the theater play adaptation of Tales of a Fourth Grade Nothing.
5. G Hannelius Supports A Non-Profit For Domestic Violence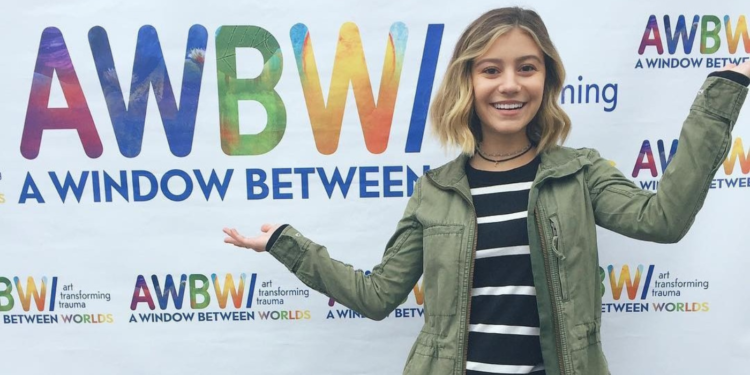 G Hannelius is actively involved with A Window Between Worlds, a non-profit against domestic violence. Hannelius isn't just lending a voice and financial support; she is part of the organization's fundraisers. She has hosted the organization's Art in the Afternoon fundraising event. She has hosted the fundraiser since 2013.
6. She Launched An App In 2014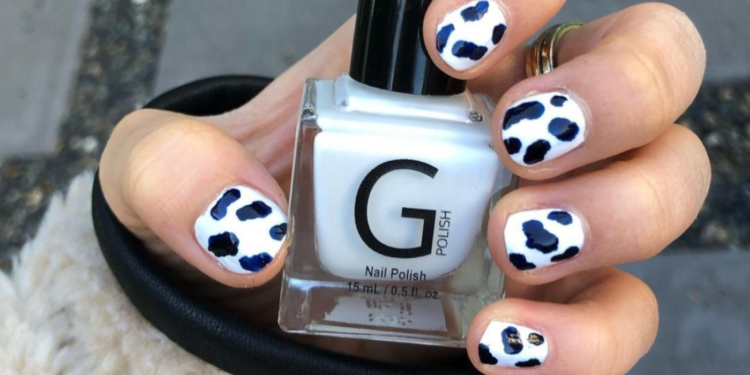 Besides her acting work, G Hannelius is known for her entrepreneurial spirit. When she began posting nail-art tutorials on YouTube, she was amazed by the feedback she got from her subscribers. She launched an app in 2014, "Make Me Nails," to allow users to create unique designs for their nails. Not a fan of the toxins in most nail polishes, Hannelius created a vegan nail polish, G Polish, in 2019.
7. G Hannelius Is Also A Voice Actor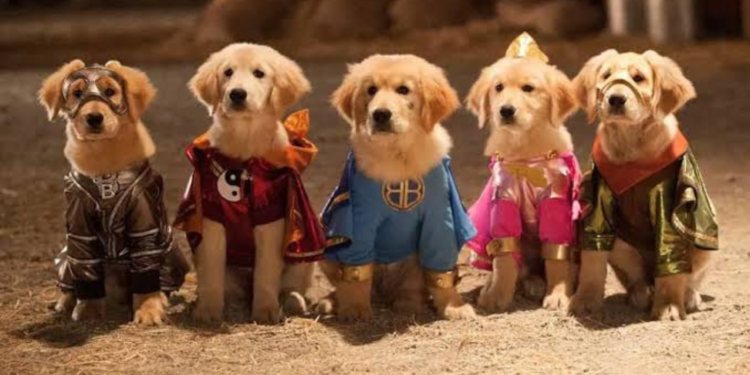 G Hannelius is also created as a voice actor, having voiced several characters in film and television. Her first voice role was in the 2011 Canadian-American supernatural comedy Spooky Buddies. She was the voice of Rosebud. She reprised the voice role in Treasure Buddies (2012) and Super Buddies (2013). Hannelius also voiced Charity in the Christmas adventure sequel Santa Paws 2: The Santa Pups (2012). In television, she voiced Amanda in an episode of Fish Hooks (2013), Lady Joy in Sofia the First (2014), and Little Bits in 2 episodes of Wander Over Yonder (2014, 2015).
8. Other TV Shows & Films She Was In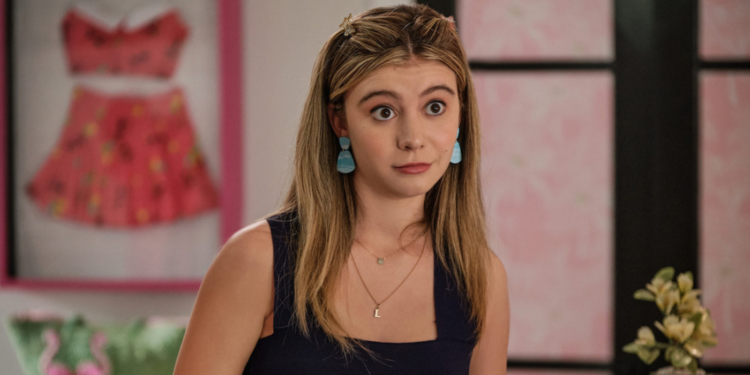 Between her main and recurring roles in television, G Hannelius made guest appearances in several other TV shows. She played Tiffany in a 2009 episode of Hannah Montana and Brianna Boone in Rita Rocks. She guest-starred as Maddy Tinnelli in Love Bites (2011) and played Missy Waller in Part 2 of the miniseries Roots in 2016.
On the big screen, Hannelius played Janie in The Search for Santa Paws (2010). She also played Leah in Sofia Alvarez's romantic drama Along for the Ride (2022). She played Sid Sandagger's love interest, Tiff Mann, in the 2023 comedy-drama Sid Is Dead.
9. G Hannelius' Musical Career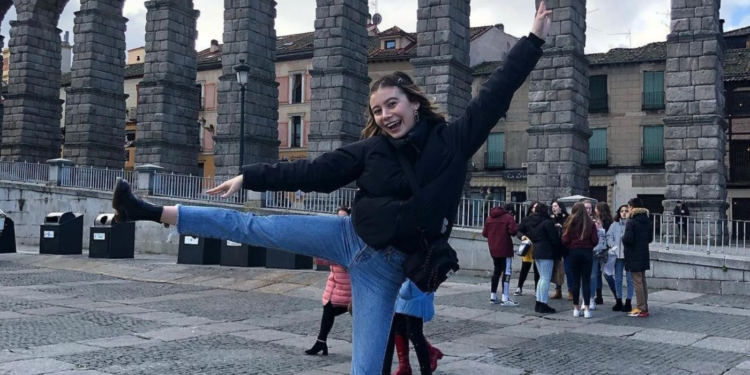 Although she's yet to release a studio album, G Hannelius has several singles to her name. Besides acting, Hannelius had always enjoyed singing, even at a young age. In 2011, she released three singles, "Staying Up All Night," "Two In a Billion," and "Just Watch Me." Her last credited single was "Lighthouse" in 2016.
10. Nomination And Award She Has Received
G Hannelius is yet to receive an individual nomination for her performance. However, she got one as part of an ensemble cast in 2012. She and the cast were nominated for Best Performance in a DVD Film – Young Ensemble Cast at the Young Artist Awards for their performance in Spooky Buddies. The nomination is also G Hannelius' only award win so far.