Werner Klemperer was an award-winning actor best known for his depiction of Colonel Wilhelm Klink on the CBS television sitcom Hogan's Heroes. The role earned him six Emmy Award nominations, two of which he won. It also solidified his place as an actor to watch. Before his role on Hogan's Heroes, Klemperer made his television debut playing various roles on Goodyear Television Playhouse. He also made guest appearances on shows such as Studio 57, Climax!, Alfred Hitchcock Presents, The Alaskans, and My Three Sons to mention a few.
Known for his receding hairline, Werner Klemperer was versatile in his career pursuits. Before acting, he served in the United States Army and fought in World War II. He also got professional training as a violinist and concert pianist before focusing on his acting career. After his performance on Hogan's Heroes, Klemperer entered the music industry as a conductor and concert violinist. He also worked with symphony orchestras in the United States as a narrator.
Tracing Werner Klemperer's Early Life and Escape From Nazi Germany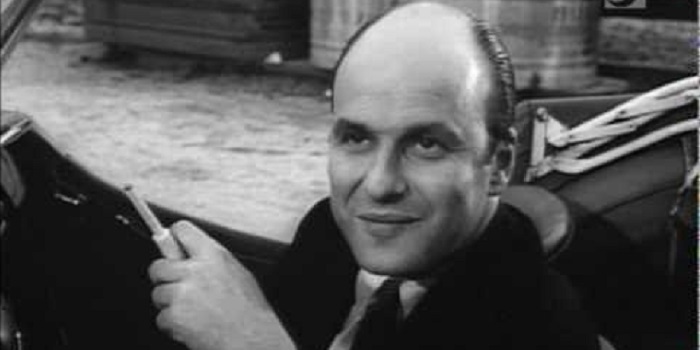 While he played a lot of Nazi roles, Werner Klemperer was actually from a Jewish family who fled from Nazi Germany in the 1930s. He was born in Cologne, Germany on March 22, 1920, to Otto Klemperer (father) and Johanna Geisler (mother). His was a musical family with his father carving a career as a renowned conductor while his mother was a popular soprano. Klemperer grew up with a younger sister named Lotte.
Werner Klemperer's father was Jewish by birth while his mother was Lutheran. To escape the Nazi government, the family immigrated to the United States in 1933 and settled in Los Angeles. Klemperer's father started working as a conductor of the Los Angeles Philharmonic in 1933 and ended in 1939. Klemperer attended University High School in Los Angeles where he began his acting journey. He later took acting courses at the Pasadena Playhouse before joining the United States Army. While serving in World War II, Klemperer was one of the performers in the Army's Special Services unit, traveling through the Pacific to entertain the troops.
Early Days of His Acting Career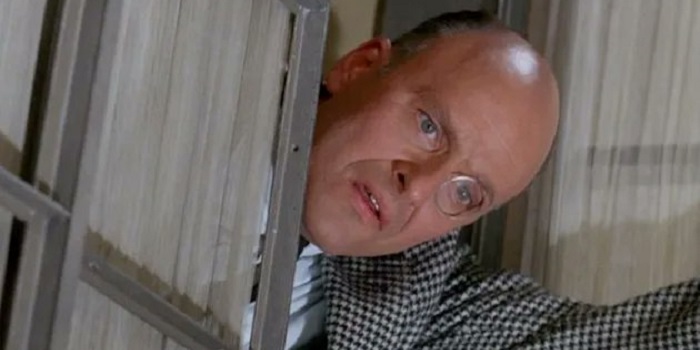 Werner Klemperer's foray into the entertainment industry started in 1947 but his first professional role came in 1956's Flight to Hong Kong. He played Dr. Bannay in The Wrong Man the same year. In 1957, he appeared in three films – Istanbul as Paul Renkov, 5 Steps to Danger as Dr. Simmons, and Kiss Them for Me as Lt. Walter Wallace. He portrayed Joseph Jessup in the 1958 film, The High Cost of Living and followed it up with two roles in The Goddess as Joe Wilsey and Houseboat as Harold Messner.
Playing the title role in the 1961 film Operation Eichmann further established Werner Klemperer as a talented actor. The same year, he starred in the award-winning film Judgment at Nuremberg. Additional film roles he played can be seen in Escape from East Berlin (1962), Youngblood Hawke (1964), Dark Intruder (1965), Ship of Fools (1965), The Wicked Dreams of Paula Schultz (1968), The Cabinet of Dr. Ramirez (1968), and Queen Esther (1992).
Werner Klemperer also left a lasting legacy on the small screen, starting from his 1951 debut on Goodyear Television Playhouse. Before his major breakthrough, Klemperer appeared in guest roles in a handful of television projects such as The Secret Files of Captain Video as Meister, Alfred Hitchcock Presents as Professor/Captain Greisham, Maverick as Alex Jennings, Gunsmoke as Clifton Bunker, Rawhide as Kessel, Men into Space as Major Kralenko, The Untouchables as Jan Tornek, and The Dakotas as Col. von Bleist.
Werner Klemperer Gained Mainstream Recognition For His Role in Hogan's Heroes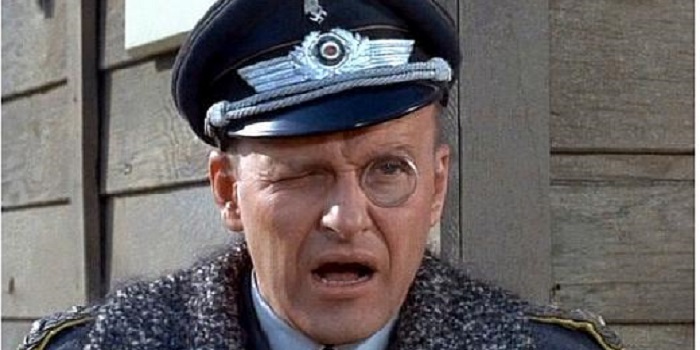 Werner Klemperer is mostly recognized for his depiction of Colonel Wilhelm Klink on Hogan's Heroes, a TV series set in a Nazi Germany prisoner-of-war camp during World War II. The show was broadcast on CBS from 1965 to 1971 with Klemperer starring in 169 episodes. Before he accepted to play a Nazi officer, he reached an agreement with the show makers that his character will be perceived as foolish and his evil plans will never work. Klemperer went the extra mile by supplying his own uniforms for the role.
Consequent to his stellar performance on Hogan's Heroes, Werner Klemperer bagged six Emmy Award nominations for best-supporting actor, winning two in 1968 and 1969. His father also commended his efforts in the series. While starring on Hogan's Heroes, Klemperer made guest appearances on other television series, including Batman, Lost in Space, Night Gallery, Tabitha, Mr. Sunshine, and Law & Order. He appeared in the television film, Wake Me When the War Is Over alongside Eva Gabor. Werner Klemperer's final outing was a voice role on The Simpsons in 1993.
He Left a Lasting Legacy
During his active days, Werner Klemperer was elected as a member of the council of the Actors' Equity Association. Known for his towering height and receding hairline, the late actor also served at the Union of Professional Actors and Stage Managers in the United States in the same capacity. Klemperer's name goes down in history as one of only two actors (with Gary Busey) to play roles in all three of the longest running prime time scripted series in the history of television in the United States – Gunsmoke (1955), The Simpsons (1989) and Law & Order (1990). His illustrious career earned him numerous awards and recognition, including two Outstanding Supporting Actor in a Comedy Series at the Primetime Emmy Awards.
Werner Klemperer Was Married Three Times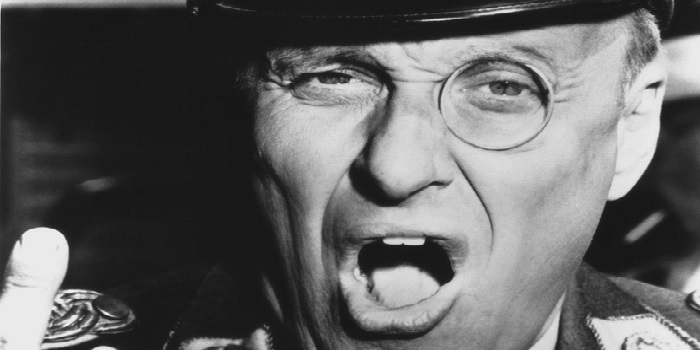 After his engagement with the actress, Kathryn Handloss fizzled out, Werner Klemperer married his first wife, Susan Dempsay in 1959. The marriage ended in divorce in 1968 after producing two children – a son, Mark (born 1959), and a daughter, Erika (born 1963). Klemperer didn't let the grass grow under his feet after his first marriage ended. In 1969, he married Louise Troy whom he met while filming Hogan's Heroes. His second marriage ended in a 1975 divorce. Klemperer married his third wife, Kim Hamilton in 1997, after dating for 21 years. They remained married until his death.
How Did Werner Klemperer Die?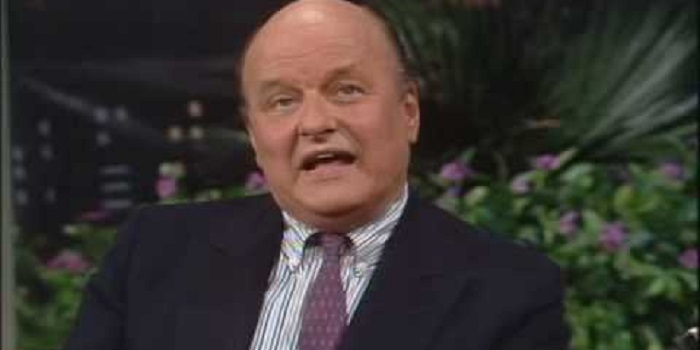 Werner Klemperer was 80 years old when he died on December 6, 2000. The legendary actor died of cancer at his Manhattan home. His body was cremated and his ashes found a resting place at sea. His last wife, Kim Hamilton died 13 years later – on September 16, 2013, at the age of 81.