Stephen Amell played Oliver Queen to perfection on The CW superhero television series, Arrow, from 2012 to 2020 and shot himself to global stardom. The Canadian actor reprised the role in five other television series, including The Flash and Legends of Tomorrow. He also appeared in the superhero film Teenage Mutant Ninja Turtles: Out of the Shadows (2016). Amell has been part of the cast of Heels since 2021, depicting one of his most notable roles as Jack Spade.
More than just exploring his talent as an actor, Stephen Amell has carved a different niche as a wrestler. Beyond being a fan, he is a professional wrestler himself. He has clashed with famous wrestlers in the ring, including Stardust and Triple H. Amell is also a serial philanthropist, collaborating with the F*ck Cancer Charity Foundation to assist the organization with fundraising. Also, a businessman, Amell co-owns a winery known as Nocking Point in Washington.
Stephen Amell Hails From a Noble Background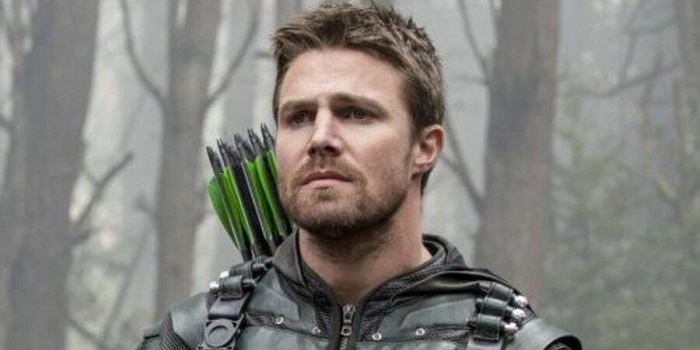 Of English, Scottish, German, and a bit of French-Canadian descent, Stephen Amell was born on May 8, 1981, in Toronto, Ontario. His parents are Sandra Anne (née Bolté) and Thomas J. Amell whose surname, "Amell" derived from France and was spelled "Hamel" several generations ago. Amell comes from a lineage of notable personalities. His great-great-great-grandfather, Benjamin Devitt, was Mayor of Waterloo, Ontario, and was the father of Louis Jacob Breithaupt, a manufacturer and political figure in Ontario, who was also Mayor of Berlin, Ontario. Another notable personality in his lineage is Amell's great-great-uncle, Louis's son Louis Orville Breithaupt, who was an MP in the Canadian Parliament. Breithaupt also served as a Lieutenant Governor of Ontario from 1952 to 1957.
An American Academy of Dramatic Arts alum, Stephen Amell decided to pursue acting professionally during his teens. He graduated from St. Andrew's College in 2000 before joining the performing arts full-time. The 6′ 1″ (1.85 m) tall actor is also related to Canadian-American actor Robbie Amell (Upload).
Stephen Amell Began His Acting Career On Queer as Folk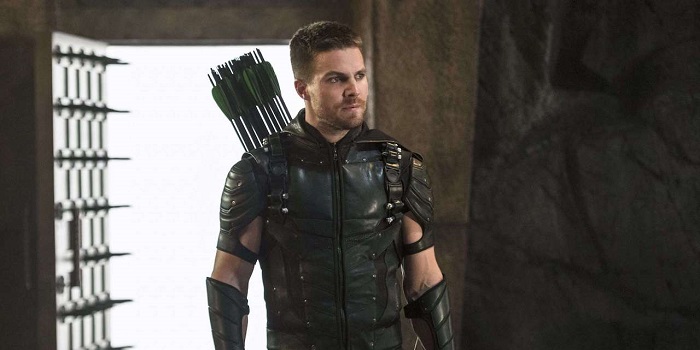 The Arrow star first burst onto the performing arts scene with his 2004 roles on Queer as Folk and Degrassi: The Next Generation. He appeared in four television projects in 2005, including Beautiful People as Jason and Dante's Cove as Adam. He appeared in his first main role on Rent-a-Goalie from 2006 to 2008, scoring a Gemini Award nomination for his performance. Amell also won a Gemini Award for his depiction of Craig Riddlemeyer on ReGenesis in 2007.
Stephen Amell joined the cast of Da Kink in My Hair in 2007 as Matthew and appeared in four episodes. He also appeared on Heartland as Nick Harwell from 2007 to 2012. In 2010, Amell made guest appearances in multiple televison projects, including CSI: Miami and NCIS: Los Angeles. He joined the cast of The Vampire Diaries in two episodes in 2011 and went on to appear in CSI: Crime Scene Investigation, Hung, New Girl, and 90210.
On the big screen, Stephen Amell began his career with roles in the 2007 movies, The Tracey Fragments and Closing the Ring. He is known for portraying Casey Jones in the American superhero film, Teenage Mutant Ninja Turtles: Out of the Shadows (2016). Amell starred in Code 8 (2019) as Garrett Kelton, a movie he also produced with part II in the works.
Analysing Stephen Amell's Role in Arrow and Impact on the Arrowverse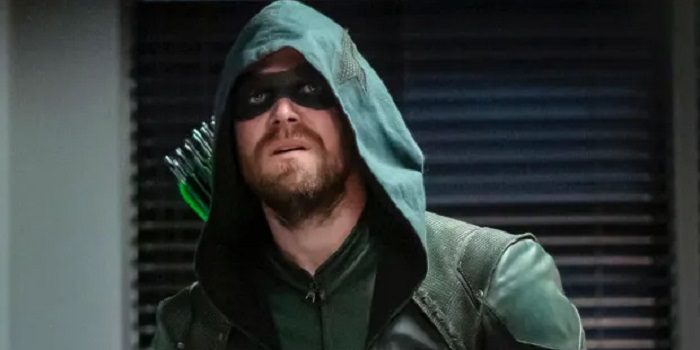 Stephen Amell joined the Arrowverse in January 2012 when he was cast as Oliver Queen in Arrow. Based on the DC Comics superhero of the same name, The CW show made Amell a household name in the industry. His stellar performance led to more appearances in other Arrowverse projects. He reprised the role of Oliver Queen on The Flash, DC's Legends of Tomorrow, Supergirl, Vixen, and Batwoman.
Post-Arrow, Amell secured the main role on Heels, starring as Jack Spade on the Starz drama series. Amell has also appeared in several web series, including Vixen and Being The Elite. He co-created the web project, Dudes Being Dudes in Wine Country. Amell has performed as Green Arrow in three video games – Injustice: Gods Among Us (2013), Lego Batman 3: Beyond Gotham (2014), and Fortnite: Battle Royale (2020).
Stephen Amell Also Has a Prolific Career as a Professional Wrestler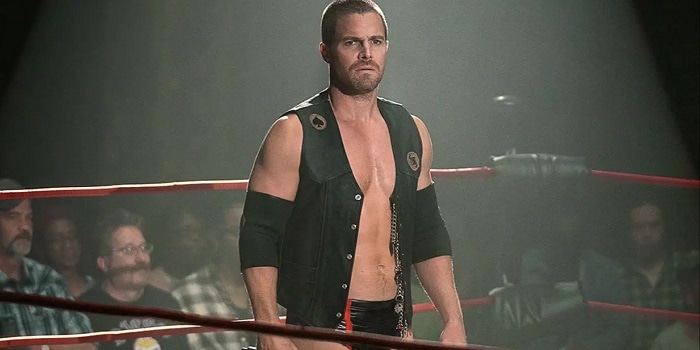 The Arrow alum has been a professional wrestling fan all his life and joined the WWE to actualize his dream of becoming one. Stephen Amell debuted on the platform on May 25 in a confrontation with Stardust (Cody Rhodes) at WWE's SummerSlam. He received a Slammy Award for the Celebrity Moment of the Year in December 2015. Other wrestlings promotions Amell has worked with are Ring of Honor (2017), All In (2018), and All Elite Wrestling (2020). He has seamlessly joined acting and wrestling without the option of giving up one for another.