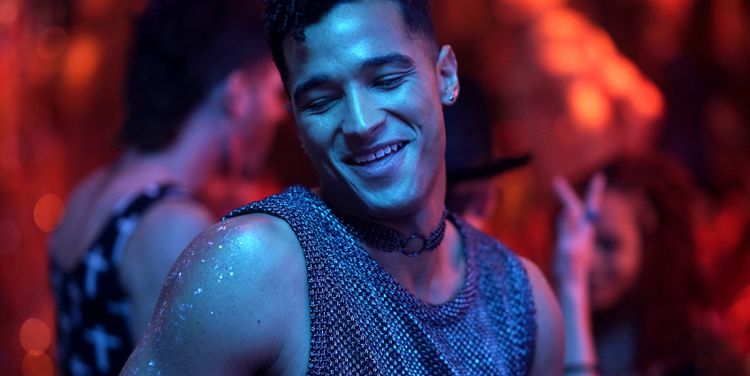 Queer as Folk is getting another reboot. The LGBT-centric show started as a British TV series that aired from 1999 to 2000, documenting the lives of gays in Manchester. An American version aired on Showtime from 2000 to 2005, this time focusing on queer lives in Pittsburgh. Almost two decades later, Queer as Folk is getting a new life, this time on the streaming service Peacock. The latest iteration of Queer as Folk will be focusing on the lives of gays in New Orleans. The show's original creator, Stephen Dunn, who is yet again involved in this reimagining of the series, had this to say to Deadline: "I'm very proud of what we achieved in 1999, but in queer years, that was a millennium ago! As a community, we've radicalized, explored, opened up, and found new worlds – with new enemies and new allies – and there was so much to be said," mentioned Dunn. "I thought it was about time the title belonged to a whole new generation. The 2022 show is more diverse, more wild, more free, more angry – everything a queer show should be." Queer as Folk features an intriguing list of cast members. If you want to know more about the actors set to appear in the series, read ahead. Here are the cast members of the upcoming Peacock series Queer as Folk.
Devin Way
Devin Way will be playing Brodie in the upcoming series Queer as Folk. Most people would recognize Way for his appearance in Grey's Anatomy. He's also worked on projects like Station 19 and David & Fatima.
Fin Argus
Fin Argus will be playing Mingus in the upcoming reboot of Queer as Folk. An actor, musician, and model, Argus made his film debut as a child in the short movie Requiem. Since then, he's appeared in movies like Life Lessons, Harvest, Stitches, Virtual Hug, Perception, Leaked Wedding, Carma, The Regulars, Summer '03, Clouds, and most recently, Stay Awake, a drama movie directed by Jamie Sisley. On TV, he's worked in shows like The Gifted and Agents of S.H.I.E.L.D. Queer as Folk will be his first starring role on the small screen.
Jesse James Keitel
Jesse James Keitel will be portraying Ruthie in Queer as Folk. She is best known for her role in the short film Miller & Son, directed by Asher Jelinsky, which won the BAFTA Student Film Award and Gold Medal for Best Narrative at the Student Academy Award. Prior to joining the cast of Queer as Folk, Keitel already snagged a lead role in Big Sky, a crime-drama series from the mind of TV genius David E. Kelley. In an interview with TellTaleTV, she talked about the biggest challenge of portraying her character, saying: "The biggest challenge," she said, "is that I feel a huge sense of responsibility. Whether I'm the first something or the tenth, it doesn't matter, there's not a lot of trans representation on TV so I definitely feel profound responsibility to get it right."
CG
Candace Grace, more known as CG a non-binary actor, will be playing Shar, a professor who makes the transition to parenthood. They previously appeared in Acts of Crime. There isn't a lot of information about CG, but viewers are excited to see them portray their character on screen.
Johnny Sibilly
Johnny Sibilly will be portraying Noah, a lawyer. Previously, Sibilly appeared on shows like Over My Dead Body, The Deuce, Pose, Matt and Dan, Liza on Demand, and Hacks. Big screen credits include When I'm With You, The Closer, and Vanilla.
Ryan O'Connell
Ryan O'Connell will be playing the role of Julian in Queer as Folk. An actor, director, comedian, writer, and LGBTQ activist, O'Connell is best known for his memoir I'm Special: And Other Lies We Tell Ourselves, a book that eventually got adapted into a Netflix series titled Special, in which he also starred.
Kim Cattrall
Kim Cattrall will be portraying Brenda in Queer as Folk. Everyone knows Cattrall from her groundbreaking role in the hit HBO series Sex and the City, where she portrayed fan-favorite Samantha Jones. For her role in the show, she received five Emmy Award nominations and four Golden Globe Award nominations, winning the 2002 Golden Globe for Best Supporting Actress. An active performer on film and TV, her big screen credits include two Sex and the City movie adaptations, The Ghost Writer, Meet Monica Velour, and an upcoming movie titled About My Father. On TV, she's worked on shows like Tell Me A Story and Filthy Rich, where she appeared as a main character. Aside from her work on Queer as Folk, she currently works as a narrator for the How I Met Your Mother spinoff, How I Met Your Father.
Juliette Lewis
Juliette Lewis will be playing Judy in the upcoming series Queer as Folk. Lewis is an Academy Award-nominated actress, earning a nomination for her role as Danielle Bowden in Cape Fear. Since then, she's appeared in movies like Jem and the Holograms, Nerve, Back Roads, A Million Little Pieces, Ma, Dreamland, Music, Mayday, and Breaking News in Yuba County. On TV, she currently stars in Yellowjackets. Previously, she appeared in shows like At Home with Amy Sedaris, The Act, Sacred Lies, I Know This Much Is True, and Filthy Rich, Lewis is also an accomplished singer. Her most recent EP is titled Future Deep, which she released in 2017.
Ed Begley Jr.
Ed Begley Jr. will be portraying Winston in Queer as Folk. The veteran actor is best known for his role as Dr. Victor Ehrlich in St, Elsewhere, a role that earned him six consecutive Primetime Emmy Award nominations. Begley Jr.'s most recent acting credits include Bixler High Private Eye, Plus One, and 2020's Reboot Camp. On TV, he recently starred in Bless This Mess, portraying the role of Rudolph Longfellow for 26 episodes of the show.
Other cast members
Other cast members of Queer as Folk include Armand Fields as Bussy, Chris Renfro as Daddius, Eric Graise as Marvin, Sachin Bhatt as Ali, Nyle DiMarco as Leo, and Benito Skinner as Jack Cole Jordan. Actors expected to guest-star in the series are Lukas Gage as Eric, Megan Stalter as Meg, Olli Haaskivi as George, and Calvin Seabrooks as Taylor.