Charlize Theron was born on August 7, 1975, in Benoni, South Africa. She moved to the United States in her early 20s to pursue a career in modeling. However, she later transitioned into acting. She has since become one of Hollywood's most versatile actresses, known for her ability to embody a wide range of characters. She has received critical acclaim for her performances, winning an Academy Award in 2004. Since then, she has been nominated a further two times.
As well as a storied career in acting, Theron has served as a producer on over twenty projects. Furthermore, she he has grown to become a leading voice in gender and racial equality in Hollywood using her platform to advocate for increased diversity in the industry. So, let's take a deep dive into Charlize Theron, her movie career, from humble beginnings to forefronting blockbuster smash hits.
The Cider House Rules (1999)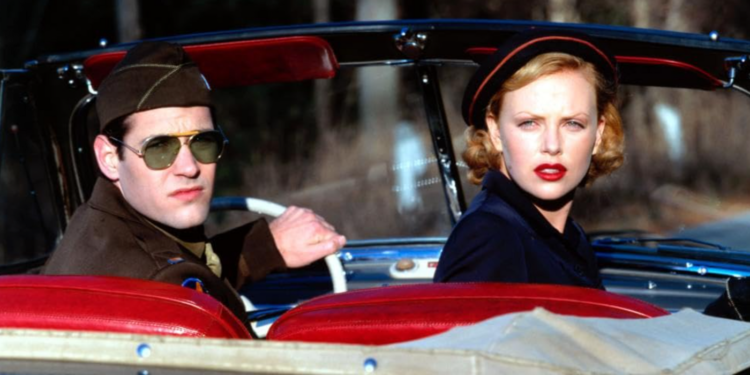 Released in 1999, The Cider House Rules is a coming-of-age drama film that centers on a young orphan named Homer Wells (Tobey Maguire), who grows up in a Maine orphanage run by Dr. Wilbur Larch (Michael Caine). As Homer becomes an adult, he starts to question Dr. Larch's methods, including the practice of performing abortions. As he leaves the orphanage, Homer learns about love and life as he drifts to different places.
The film was a commercial and critical success, earning seven Academy Award nominations, including Best Picture. The Cider House Rules was also a launching pad for many young stars, including Tobey Maguire, who became a Hollywood A-lister, and Paul Rudd and Charlize Theron, who went on to become major talents in the industry. Charlize Theron's performance as Candy Kendall was particularly notable as it was considered her breakthrough role.
Monster (2003)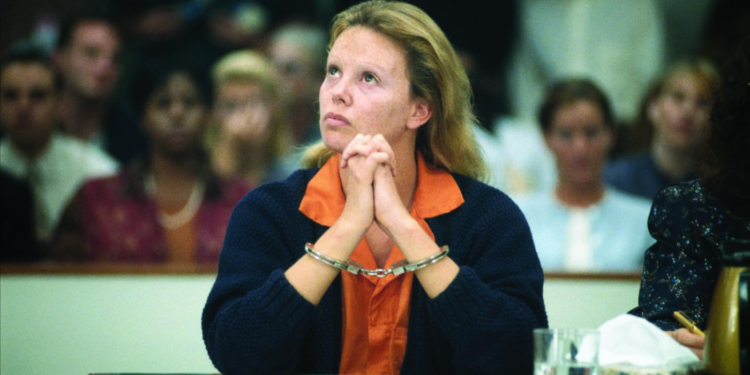 The 2003 film, Monster, is a biographical drama centered on the life of real-life serial killer, Aileen Wuornos. The gritty drama showcases her descent into a life of crime. Charlize Theron completely transformed herself physically and mentally to portray the notorious killer, going to great lengths to gain weight, alter her hair and teeth, and adopt Wuornos' rough demeanor. As a result, her performance was nothing short of mesmerizing, earning her a Best Actress Oscar. The film also boasts a stellar supporting cast including Christina Ricci, and Bruce Dern, whose performances complement Theron's perfectly. Overall, Monster is a haunting and poignant portrayal of the intersection of violence and survival in one woman's life.
Hancock (2008)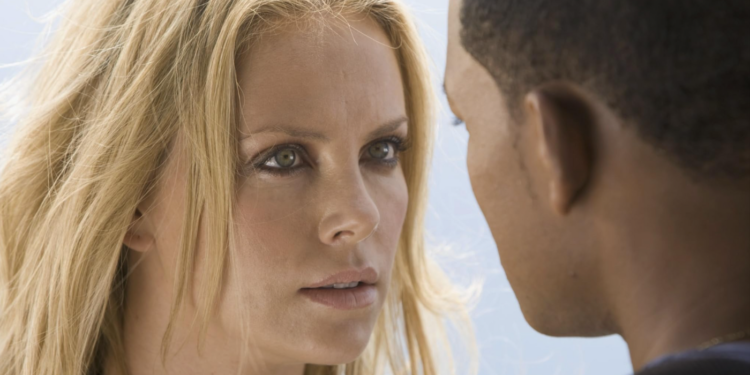 Hancock tells the story of a seemingly invincible superhero named Hancock, played by Will Smith, who suffers from alcoholism and a bad reputation, causing more harm than good during his crime-fighting. It all changes when he saves the life of a public relations executive, Ray Embrey (Jason Bateman), who offers to help him rehabilitate his image. However, Hancock's past soon catches up with his present when he meets the same kind of immortal superhero, Mary, played by Charlize Theron.
The two characters have a complicated history that unfolds throughout the film, culminating in a thrilling and unexpected finale. Hancock's success was not only owed to Will Smith's star power but also to Charlize Theron's remarkable performance in the film. The film marked Theron's first venture into a big-budget action movie, proving she has what it takes to hold her own against Hollywood titans like Will Smith.
Mad Max: Fury Road (2015)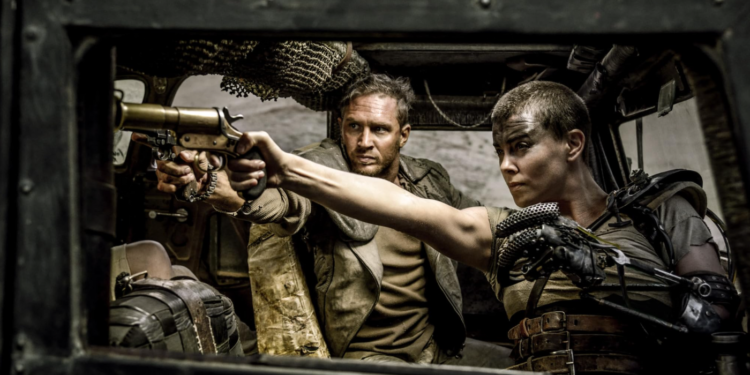 Mad Max: Fury Road is a post-apocalyptic action film that has become one of the biggest blockbusters of all time. Known as a much-anticipated follow-up to the original Mad Max films starring Mel Gibson, Fury Road was a highly awaited movie that wowed audiences with its incredible universe and otherworldly characters. The film follows Max Rockatansky (Tom Hardy) and Imperator Furiosa (Theron) on a quest to find sanctuary in a world that has collapsed into chaos and anarchy. The film's cast is among its strongest assets, with Charlize Theron delivering a brilliant performance as the empowered, tough-as-nails, Furiosa; it has since become one the most notable movies of her career. Theron's role in Mad Max: Fury Road paved the way for more action roles in the years to come, making her one of the most formidable actresses in Hollywood.
Atomic Blonde (2017)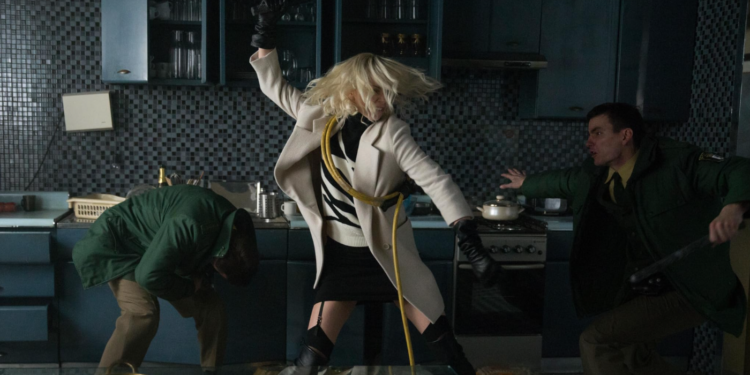 Atomic Blonde is an exhilarating action film that follows the story of Lorraine Broughton (Theron), a top-level MI6 spy who is tasked with investigating the murder of a fellow agent and retrieving a list of double agents. The film boasts a plethora of dazzling action scenes that were carried effortlessly by Charlize Theron. In the movie, she not only displayed her dramatic ability but also reinvented herself as one of the leading action stars in Hollywood.
Theron's portrayal of Broughton was both dynamic and captivating, with the film's fight scenes leaving audiences on the edge of their seats. From the mesmerizing staircase fight sequence to the car chase through the streets of Berlin, the film showcases flawless choreography and cinematography. Furthermore, Atomic Blonde serves as a highlight to Theron's impressive physicality and undeniable screen presence. Thanks to its massive success, Atomic Blonde 2 is currently in development with Theron set to return.
Bombshell (2019)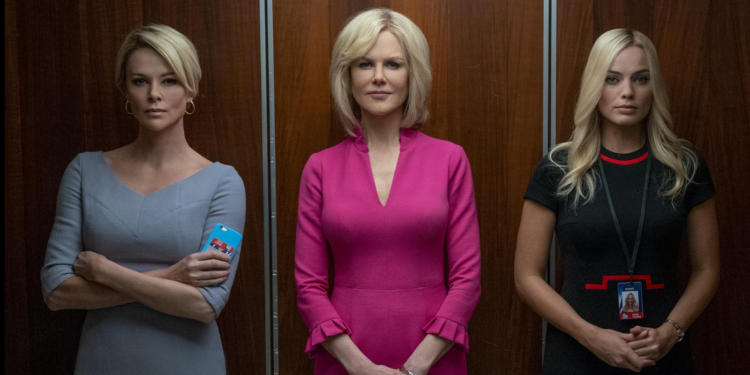 The 2019 drama film, Bombshell, explores the real-life scandal involving sexual harassment allegations against Fox News founder, Roger Ailes. The movie follows the experiences of three female Fox News employees, played by Margot Robbie, Nicole Kidman, and Charlize Theron, as they navigate their lives and career paths through the male-dominated news network. These powerhouse actresses deliver exceptional performances that bring depth and nuance to their characters' struggles. The film's portrayal of the #MeToo movement and its indictment of institutionalized sexism struck a chord with audiences and earned Theron her third Oscar nomination in 2020. Overall, Bombshell is a thought-provoking and timely drama that highlights the importance of speaking out against harassment and abuse.