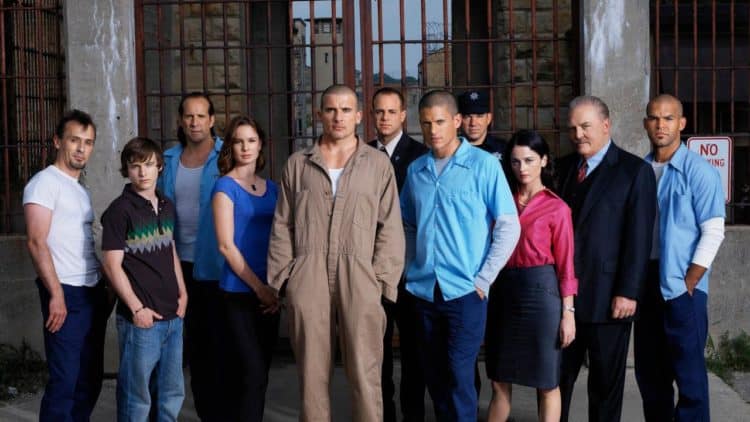 If there's one thing most people can agree on, it's that prison isn't a good place to be. Not only do incarcerated people have their freedom restricted but they are often forced to live in substandard conditions that are about as far from glamourous as it gets. Surprisingly, though, prison has made a good setting for lots of shows. From reality shows to scripted dramas, there have been several shows that center around people behind bars and many of them have become major hits. Even if you've never spent a second behind bars, you'll find that many of these shows are oddly relatable. Let's get into the 10 best TV shows that take place in jail.
10. Alcatraz
Named after one of the most infamous prisons to ever exist in the United States, Alcatraz was a short-lived drama that aired for just one season. The series was starts in 1963 and tells the fictional story of more than 200 inmates who mysteriously disappeared from Alcatraz. In an effort to cover up the disappearances, the government came up with a cover story. However, the prisons reappear in the present day which sparks a new look into the prison and the story surrounding it. Many were surprised when the show was canceled because it had become somewhat popular during its first season.
9. Girls Incarcerated
Girls Incarcerated is a Netflix original docuseries that follows the lives of teen girls who are incarcerated in a juvenile detention center. Not only does the series provide insight into the prison system as it relates to young people, but it also highlights how many of these young women were failed by multiple people and places in their lives.
8. Hogan's Heroes
Hogan's Heroes is unique among the shows on this list because it takes place in a prisoner of war (POW) camp. The series, which ran from 1965 to 1971, was set during World War II. Although anything concerning war is typically seen as a serious subject, Hogan's Heroes was a sitcom. In 2019, there was talk of the show being rebooted, but it doesn't appear that plan is moving forward.
7. Breakout Kings
Although Breakout Kings only lasted for two seasons, it was one of those shows that left a lasting impression on fans. The series centered around a task force that had been put together to help capture people who had escaped from prison. Currently incarcerated people were also given the opportunity to help assist the task force in exchange for reduced sentences. The series featured an awesome cast that included Laz Alonso and Domenick Lombardozzi and it also existed in the same universe as Prison Break.
6. For Life
For Life debuted early in 2020 and is based on the true story of a man named Isaac Wright Jr. who, after being sentenced to life in prison, was able to eventually get his case overturned by defending himself in court with new evidence. In the series, the main character, Aaron Wallace, becomes a lawyer while behind bars and takes on cases of his fellow inmates. Sadly, the series was canceled after just two seasons.
5. 60 Days In
60 Days In is an incredibly captivating docuseries that explores life behind bars in a very unique way. During each season, a group of people volunteers to spend 60 days in a local jail to help gather information to help improve the facility. Of course, the cast members always run the risk of being found out which could put their lives at serious risk. Although 60 Days In is an interesting show, lots of people have raised questions regarding its authenticity.
4. Wentworth
Despite being an Australian series, Wentworth also gained some popularity in the United States. The series follows a character named Bea Smith (Danielle Cormack) who is sent to jail after being charged with murdering her husband. She quickly realizes that she is going to have to learn how to adjust to life behind bars, and it certainly isn't an easy thing to do.
3. Oz
If you've ever seen an episode of Oz you know it's one of those shows that is impossible to forget. The series follows the lives of inmates and corrections officers in a fictional prison called Oswald State Correctional Facility. Oz has some pretty dark episodes and it certainly explores a side of prison that many shows are afraid to tap into.
2. Prison Break
When people think of shows that are set in jail/prison, Prison Break is probably one of the first that comes to mind. The show stars Wentworth Miller as a man named Michael Scofield who purposely gets sent to prison in order to help his already incarcerated brother escape. The show was so popular during its run that it inspired video games and a novel.
1. Orange Is the New Black
Even though almost all of the show is set in prison, Orange Is the New Black was the first Netflix original series to become a bonafide hit. The series follows Piper Chapman (Taylor Schilling) as a woman who gets sentenced to 15 months in prison for an incident that took place 10 years before. Not only does she have to cope with how this sudden change has disrupted her life, but she also has to adjust to life behind bars. OITNB explores several themes such as relationships, family dynamics, and injustice.
Tell us what's wrong with this post? How could we improve it? :)
Let us improve this post!