Over such a short period of time, Barry Keoghan has left a lasting impression on cinema. He has starred in a variety of roles from comedies to dramas. Despite having a troubled childhood and upbringing, he has pushed himself to achieve great things.
Born in 1992, by the time Keoghan was 31 years of age he was nominated for his first Academy Award. After appearing as a thug in the TV show Jack Taylor in 2010, he has gone to decorate himself as one of Hollywood's leading talents. So, let's a take a comprehensive look into the ten best movies of Barry Keoghan's career so far.
1. The Banshees of Inisherin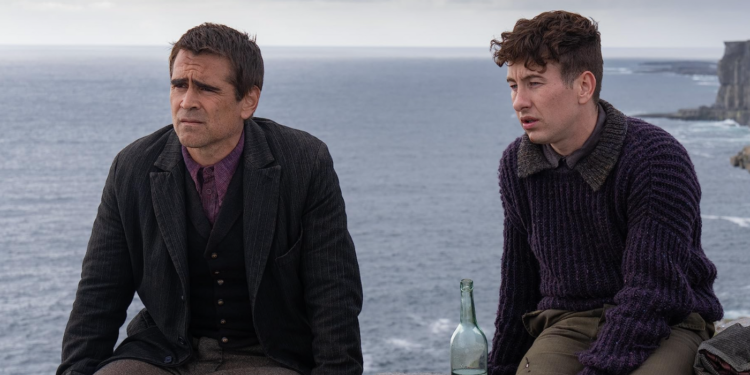 Martin McDonagh's The Banshees of Inisherin is a dark and haunting film that highlights the folklore of Ireland. Apart from its beautifully crafted story and visuals, the movie also features an outstanding performance by Barry Keoghan. His understated role as a young local boy was nothing short of perfection, showcasing his immense talent and ability to deliver nuanced and layered performances. His portrayal of a character caught between the modern world and his traditional beliefs added a unique dimension to the film. Additionally, Keoghan was nominated for Best Supporting Actor at the 2023 Oscars Ceremony for his flawless rendition.
2. The Killing of a Sacred Deer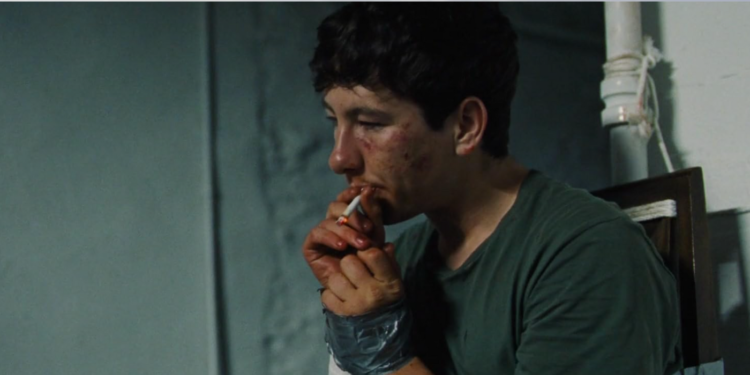 As far as career defining performances go, The Killing of a Sacred Deer truly serves as Barry Keoghan's breakthrough role. The eery psychological thriller follows the story of Steven Murphy (Colin Farrell), a skilled surgeon who takes a teenage boy, Martin (Keoghan), under his wing as a mentee of sorts. As the two develop a friendship, Martin reveals himself to be much darker than Steven had anticipated, and soon makes a disturbing request that shocks Steven to his core.
The film boasts an all-star lineup, including Nicole Kidman, and Alicia Silverstone. However, it's Keoghan's performance that truly stands out. Keoghan delivers a multi-layered, chilling performance that leaves the audience feeling uneasy and disturbed. He perfectly embodies the character's calm and collected demeanor, hiding a sinister and menacing nature underneath.
3. Dunkirk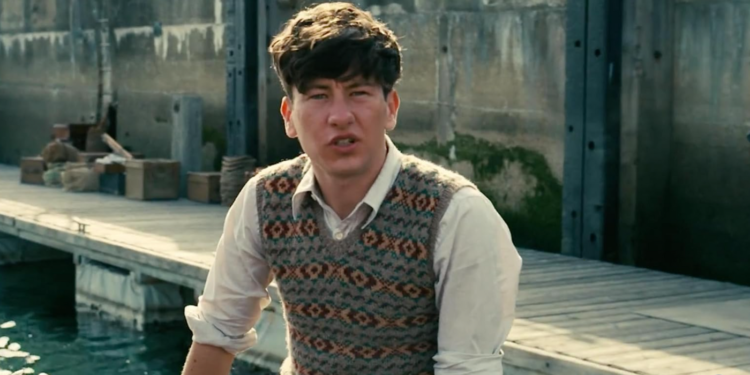 Christopher Nolan's Dunkirk is a breathtaking war epic that takes audiences on a journey through one of World War II's most pivotal moments. With a star-studded cast that includes Tom Hardy, Cillian Murphy, and Mark Rylance, the film is a thrilling depiction of the evacuation of British and Allied troops from Dunkirk, France. A charting performance comes from Barry Keoghan, who plays a young soldier desperately trying to find a way home. Despite his limited screen time, Keoghan delivers a heart-wrenching rendering that is sure to stay with audiences long after the credits have rolled. With its stunning visuals, pulse-pounding action, and stirring performances, Dunkirk has become a modern classic.
4. '71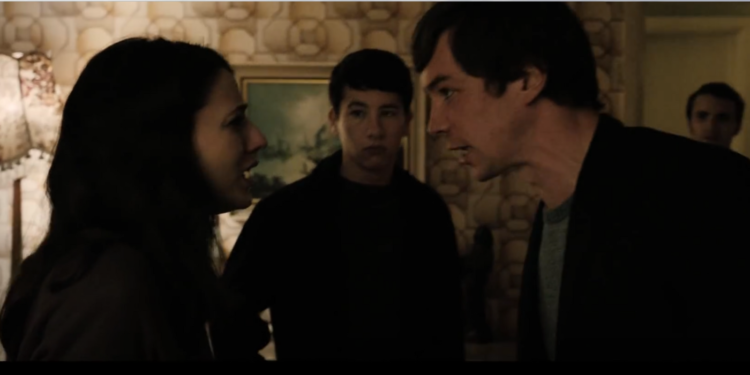 '71 is an intense and gripping thriller set in the heart of Belfast in the early 1970s. It follows the story of Gary, a young British soldier played by Jack O'Connell, who finds himself separated from his unit and stranded in the middle of a hostile and dangerous city. As he desperately tries to navigate his way back to safety, he becomes embroiled in the violent and bloody conflict between Catholic and Protestant factions.
In the movie, Barry Keoghan plays a complex young villain who is dragged into the world of terrorism. His character, Sean, is a young Irish nationalist who becomes involved in the conflict during the height of the Troubles. Despite Sean's questionable actions, Keoghan manages to humanize the character and make him relatable to audiences. He stands tall against rising star Jack O'Connell, and delivers a weighty performance making him a standout in an already stellar cast.
5. American Animals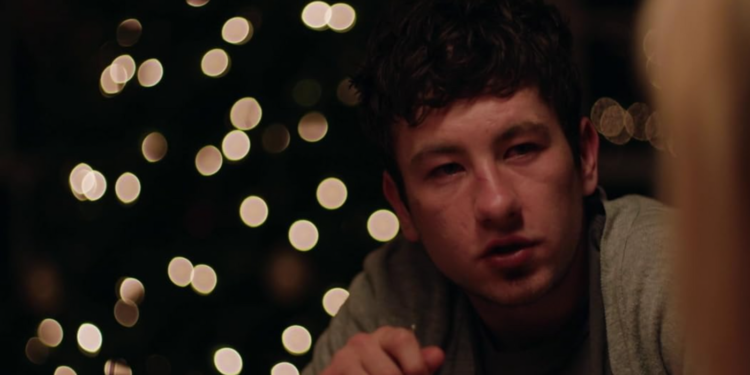 American Animals is a stunning film that effortlessly balances two styles, seamlessly transitioning between interviews with the real-life criminals and conveying a high-concept thriller story. The film is based on a true heist, and the real-life characters are woven seamlessly into the narrative. Director Bart Layton's skillful use of intercutting between the interviews and the heist material creates a sense of tension that builds to a head in the film's thrilling climax. The movie also marked Barry Keoghan's first outing as a lead in a Hollywood motion picture.
6. Calm With Horses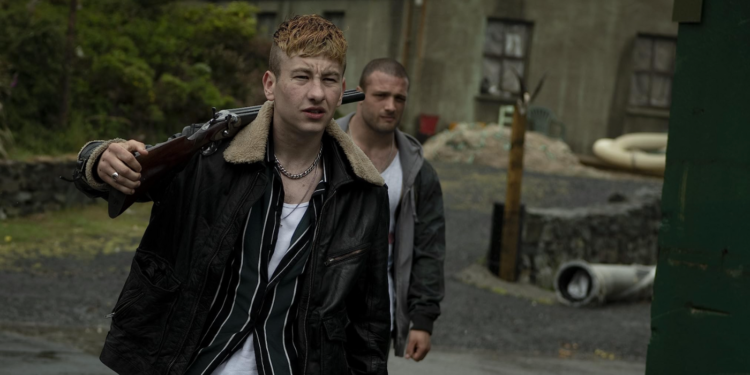 Calm With Horses is a dark and intense film that explores the complex world of organized crime and family loyalty. At the center of the movie is Barry Keoghan. The Irish thespian delivers a stunning performance as a young man caught between his allegiances to a brutal gang and his desire to protect his family. Furthermore, Keoghan proved to be natural on screen. He effortlessly carries the picture with his nuanced portrayal of a conflicted and deeply flawed character. As such, he brings a depth and authenticity to every scene, capturing both the character's vulnerability and his ruthless side.
7. Trespass Against Us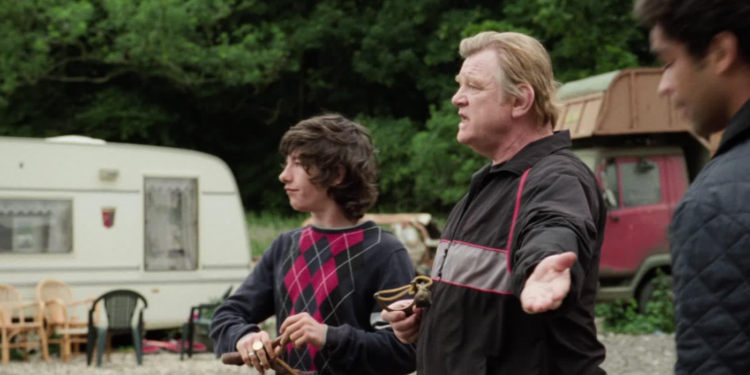 Trespass Against Us is a British crime drama that centers on a family of outlaws who live in poverty in the countryside. The family patriarch, Chad Cutler (Michael Fassbender) finds himself torn between loyalty to his father and his desire to provide a better life for his wife and children. The film explores themes such as the consequences of poverty, the cycle of crime, and the struggle for personal freedom in a restricted environment. The film boasts a string of excellent performances from the cast. However, Keoghan manages to hold his own against an ensemble of Hollywood heavyweights.
8. Mammal
Mammal follows the story of Margaret (Rachel Griffiths), a lonely woman who has lost her young son. Margaret finds solace in her relationship with Joe (Keoghan), a troubled young man who she saves from a beating. As their relationship develops, we see their complex emotional turmoil and destructive tendencies unravel. Barry Keoghan's performance as Joe is spellbinding, as he brings a deeply troubled character to life on the screen. The film is a tragic and poignant exploration of grief, love, and the human psyche, with subtle and nuanced performances from the entire cast.
9. Eternals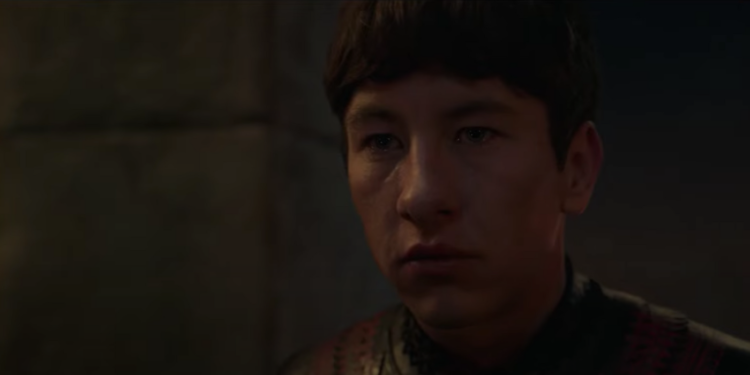 Eternals is a 2021 blockbuster movie that follows a group of immortal beings who have lived secretly among humans for thousands of years. The plot centers around their mission to save humanity from their evil counterparts, the Deviants, who threaten to destroy everything and everyone on Earth. The movie features a star-studded ensemble cast, including Barry Keoghan, who plays the role of Druig. This movie marks his biggest blockbuster movie since Dunkirk and showcases his acting skills alongside Hollywood titans, such as Angelina Jolie, Salma Hayek, and Kit Harrington. Keoghan's solid performance alongside such a talented cast equipped him with the skills for even bigger roles in the future.
10. The Batman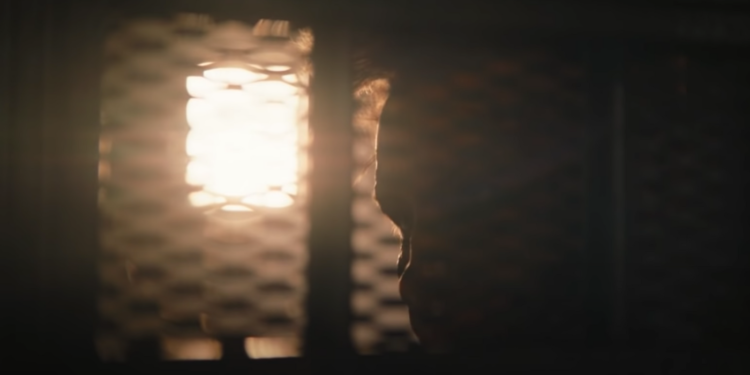 Matt Reeves' The Batman is a thrilling superhero film that has captivated audiences around the world. While it features an all-star cast, Barry Keoghan managed to steal the show in the smallest role in the film. Interestingly, his part was uncredited, but it's rumored to be a solid wink that Keoghan will play The Joker in the franchise's upcoming sequel. He perfected the sinister laugh of The Joker, a laugh that so many famous actors have mastered over the years, and his brief appearance in The Batman certainly left fans eagerly anticipating the next Batman movie.