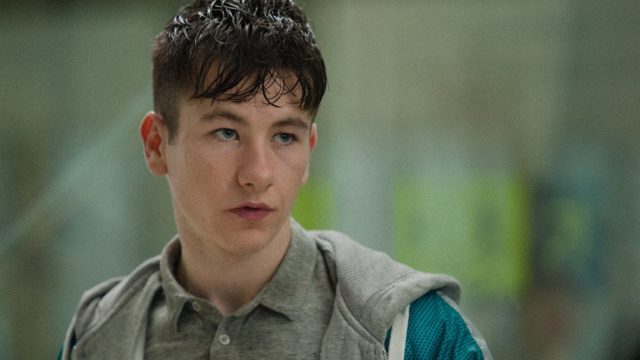 Barry Keoghan is an Irish actor who has shown up in a wide range of both movies and TV shows. His memorable appearance in an Irish TV show called Love/Hate turned him into a figure of note, which in turn, has propelled his career forward with the result that he has started appearing in a succession of high-profile movies.
Here are five things that you may or may not have known about Barry Keoghan:
Born in Summerhill, Dublin
Keoghan was born in Summerhill, which is a part of the Northside of Dublin. Since the Northside is not an official region, its exact boundaries remain a matter of much dispute, save that it can be found to the north of the River Liffey. Regardless, it is interesting to note that the Northside makes a surprising number of appearances in literature, with an excellent example being seen in James Joyce's Dubliners.
In and Out of Fostercare
Heroin hit Dublin in much the same manner that it hits a lot of cities throughout the world. Unfortunately, Keoghan's mother was one of the people who succumbed to that particular problem, with the result that he was in and out of foster-care as a child. Much of the time, he was raised by his grandmother, with whom he still remains close in spite of the time that has passed.
Became Known as the Love/Hate Cat Killer
In 2013, Keoghan played a role on an Irish drama called Love/Hate that resulted in him becoming known as the Love/Hate Cat Killer. This happened because his character shot a kitten on the screen, which perhaps unsurprisingly, provoked a lot of outrage from Irish TV viewers. For a time, Keoghan became recognizable by a lot of people whenever he headed outside, which would cause some of them to show visible unease when he walked in their general direction.
Played a Role in Dunkirk
Recently, Keoghan played a semi-important role in Dunkirk, which was a World War Two movie centered around the evacuation of the British Expeditionary Force and other Allied soldiers from the harbor of Dunkirk in Northern France. In it, Keoghan's character George Mills was one of the characters who headed out to see if he could help in the evacuation but ended up suffering a fatal blow from a most unexpected source, with the result that he is hailed as a hero by the British newspapers.
Played a Role in The Killing of a Sacred Deer
More recently still, Keoghan played a role in The Killing of a Sacred Deer, which is a psychological horror that had its premiere at the Cannes Film Festival but will not be released in the United States and the United Kingdom until October 20 and November 17. Here, Keoghan plays the character called Martin, who serves as an eventual source of terror for the charismatic surgeon Steven Murphy, who is played by Colin Farrell. People who are interested by the premise might want to consider checking the movie out, seeing as how it managed to win Best Screenplay at Cannes, which is an admirable accomplishment to say the least.
Save
Tell us what's wrong with this post? How could we improve it? :)
Let us improve this post!