While many of the top Hollywood actors are born in bred in America, some of the greatest actors of all time helm from Britain. It's common for UK's leading talent to make their mark in British TV and film before eventually crossing over to Hollywood. Some of the most iconic actors of all time have followed this path, such as Michael Caine, Anthony Hopkins, and Ian McKellen.
Every generation, a surge of UK talent emerges in TV and film. Britain is home to some of the most prestigious acting schools in the world. Therefore, British actors tend to pave the way forward for the future of entertainment. Here's the top 20 British male actors you need to know.
1. Jack O'Connell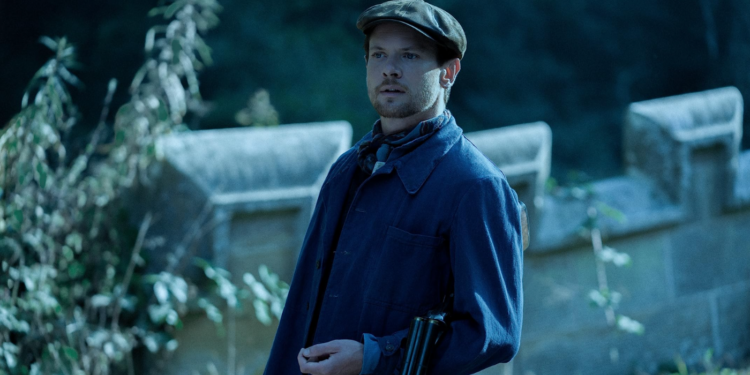 While Jack O'Connell may have made his mark often playing troubled, violent men, he has proven to possess a range that expands much further than this. After rising to popularity playing the yobbish youth, Cook, in Skins, he quickly started to become the go-to actor to play unbalanced men with a penchant for violence. His role as Brett in the thriller Eden Lake showcased his intensity as he played one of the most menacing villains ever caught on film.
However, Jack O'Connell refused to be typecast for much longer. After venturing into one last violent portrayal with Starred Up, in 2013, he crossed over to Hollywood with Angelina Jolie's Unbroken. The Oscar-nominated film shot him to new realms of fame. O'Connell then went on to star in films like Money Monster, Seberg, and Jungleland, starring opposite heavyweights like George Clooney, Julia Roberts, and Vince Vaughn. Despite his successful cross-over to Hollywood, he has stayed true to his roots. In 2022, he starred in the British war drama, SAS Rogue Heroes. A year prior, he starred in the BBC drama, The North Water, opposite Colin Farrell.
With the ability to tell a story with his eyes, O'Connell has one of the broodiest intensities in Hollywood. With that, he continues to stay true to his background, whilst also climbing the ladder in Hollywood. He is set to star in Michael Mann's Enzo Ferrari in 2024, and will star in the Amy Winehouse biopic, Back To Black, the same year.
2. Joe Cole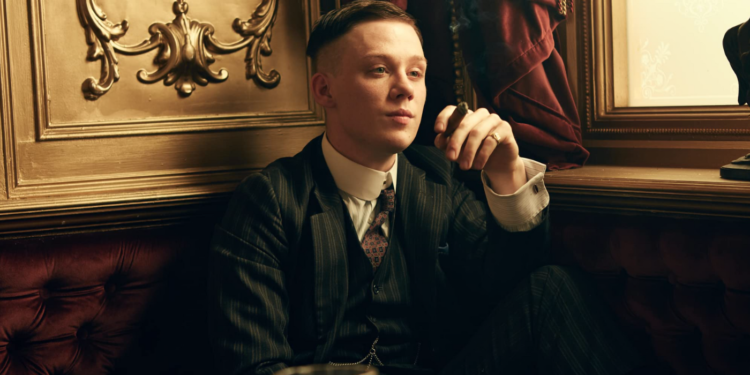 Born on November 28, 1988, Joe Cole grew up with a desire to act. After training at the National Youth Theater, he landed his first role in the popular British TV show, The Bill. Cole then made his face and name known in British television, starring in shows like Skins, Come Fly With Me, and Holby City. While many British actors make their start in these kind of shows, few manage to reach the heights that Cole has after.
British TV set a foundation for Cole, and he built upon it with small roles in films like Offender, and A Long Way Down. However, it was role in Peaky Blinders that really put him on the map. Peaky Blinders may be a British crime series, but it quickly became one of the most successful shows of all time and achieved widespread recognition. This garnered massive attention for Cole, and he quickly started to land lead roles in films like Green Room, and A Prayer Before Dawn. He has gone on to showcase a nuanced range of abilities, leading his own episode of Black Mirror, and forefronting the epic TV series, Gangs of London.
3. Tom Holland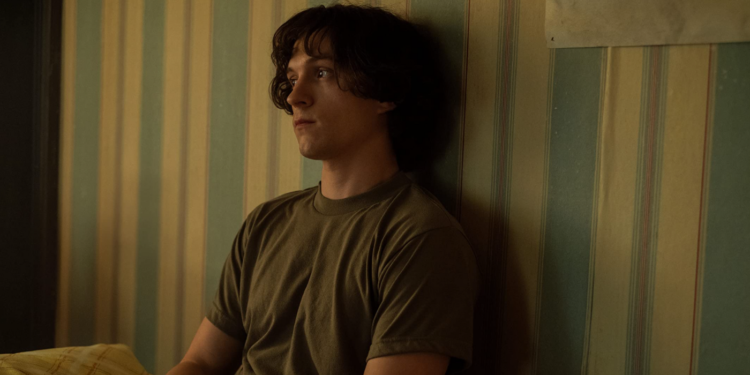 Tom Holland is an British male actor who has skyrocketed to fame in recent years, thanks in large part to his role as Spider-Man in the Marvel Cinematic Universe. However, Holland's success can be traced back to an early age, when he starred opposite Ewan McGregor in The Impossible. Holland gave a standout performance in the disaster drama, earning praise for his emotional range and talent beyond his years. From there, he went on to star in other films, such as In the Heart of the Sea and The Lost City of Z, before ultimately landing the coveted role of Spider-Man in 2016. Holland has since become one of the hottest young actors in Hollywood.
4. Tom Hardy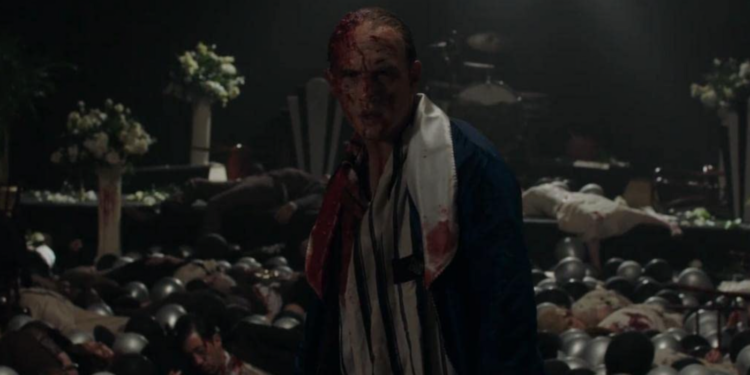 Tom Hardy is a multifaceted actor who has made a name for himself both on British television and Hollywood. His rise to fame started with his captivating performances in shows like Wuthering Heights and The Take, which showcased his innate talent for acting. Hardy has been applauded for his portrayal of eccentric and often unhinged characters like Charles Bronson in the biopic Bronson.
His ability to bring depth to such complex roles quickly won him a loyal following. Hardy's climb in Hollywood reached new heights with his Oscar-nominated performance in The Revenant, solidifying his reputation as one of the finest actors in the business. Throughout his career, Hardy has proved himself to be a versatile thespian who excels in roles of all shapes and sizes.
5. Asa Butterfield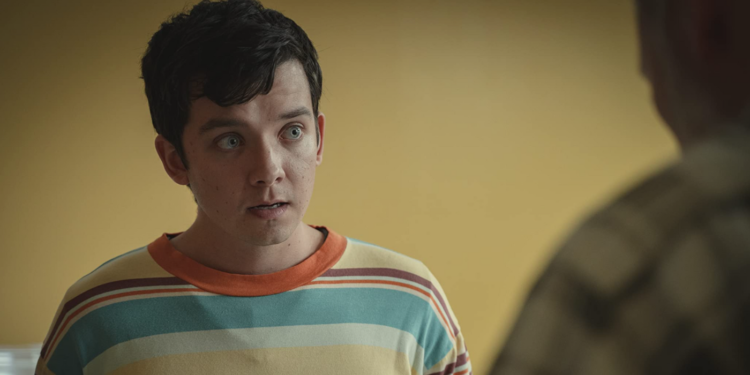 Asa Butterfield is an eclectic British actor who first rose to prominence with his breakthrough role in The Boy in the Striped Pajamas. Since then, he has taken on a variety of challenging roles in films such as Hugo and Ender's Game. His most recent success comes from the Netflix series Sex Education, where he portrays the socially awkward Otis Milburn, a teenager who becomes an unlikely sex therapist for his classmates. Butterfield's performance in Sex Education has received widespread acclaim for its relatability and authenticity, with many viewers praising his ability to bring both humor and heart to the role.
6. Alex Lawther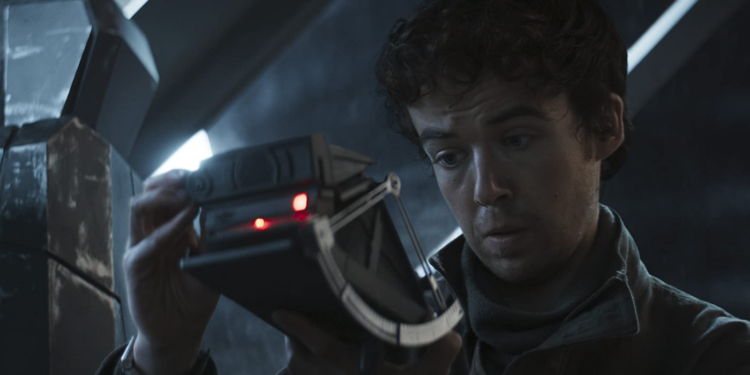 Alex Lawther is a British male actor who grew up in Petersfield, England. Lawther first gained recognition for his role in the 2014 film, The Imitation Game, alongside Benedict Cumberbatch. However, his standout performance was in the Black Mirror episode "Shut Up and Dance". The episode marked one of the most controversial in the show's history. Lawther played a teenage boy who is blackmailed and forced into a series of increasingly dangerous and immoral tasks by unknown hackers. His powerful portrayal of a young man pushed to the brink of his limits earned him critical acclaim. It also cemented his status as an up-and-coming actor to watch. Since then, Lawther has continued to impress audiences with his range and versatility, appearing in films such as Andor, and TV shows like The End of the F***ing World.
7. Will Poulter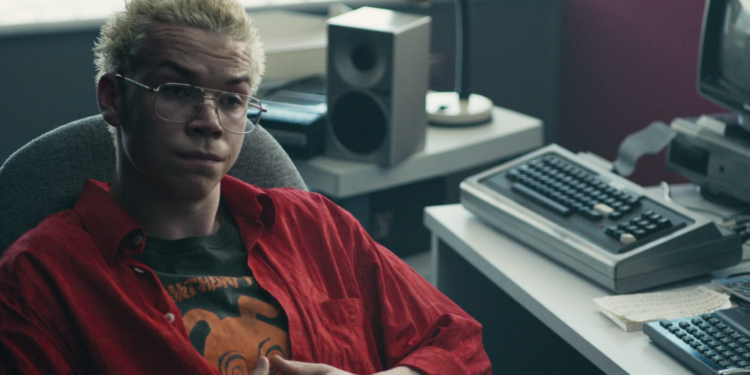 Will Poulter is a British male actor who first gained notoriety in the UK, starring in films like Son of Rambow, and the Chronicles of Narnia. As he grew older, he began to take on more mature roles. Poulter's big break came when he was cast as the villain in The Maze Runner franchise, which catapulted him to international fame. He then landed a starring role in the hit thriller, Detroit, which showcased his incredible acting range. Furthermore, Poulter recently landed his biggest role yet in Guardians of the Galaxy Vol. 3, in 2023.
8. Daniel Kaluuya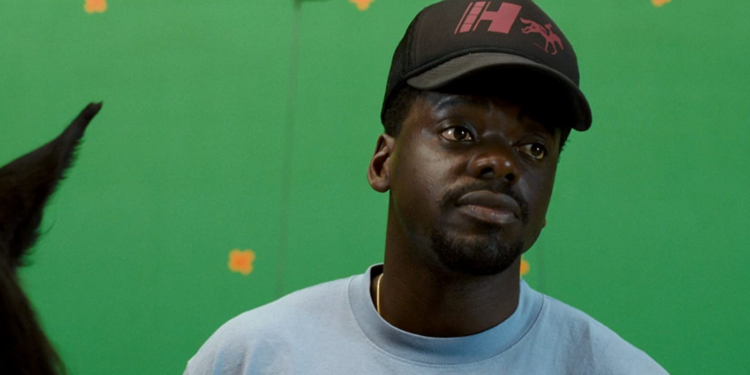 After starring as Posh Kenneth in the popular teen drama series, Skins, Daniel Kaluuya has quickly rose to stardom. With Get Out serving as his major breakthrough, he has gone on to star in some of the most notable films of the last decade. Kaluuya's versatility, talent and dedication to his craft led him to earn an Oscar for his role in Judas and the Black Messiah. He then went on to become a member of a Wakandan tribe in the blockbuster hit, Black Panther.
9. Jack Lowden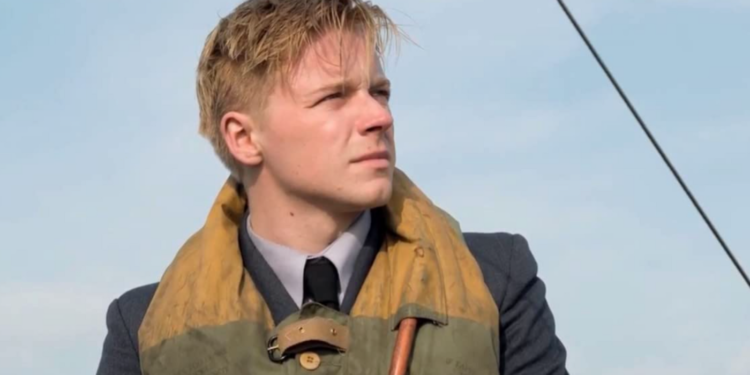 Jack Lowden is a Scottish actor known for his outstanding performances in several movies and television shows. In 2019, he played Zak Knight in the biographical sports comedy, Fighting With My Family, and received critical acclaim for his performance. He has also been nominated for two BAFTA awards. His first was for the Rising Star award in 2020. He was then nominated for his role in the television series Slow Horses. Lowden's talent and versatility as an actor have made him one of the most promising actors in the industry.
10. Sope Dirisu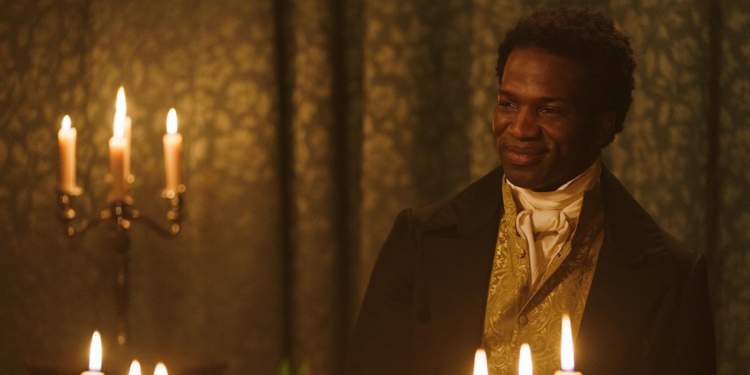 Sope Dirisu hails from Edgware, London. The British male actor has made a name for himself in the film industry with his exceptional acting skills, charming personality, and dedication to his craft. Dirisu has been a part of numerous successful projects, but he gained worldwide recognition after appearing in the critically acclaimed series, Gangs of London. The BAFTA nominee is set to further showcase his talents in the second season of Slow Horses.
11. Tom Felton
Tom Felton is a British amle actor who is best known for his role as Draco Malfoy in the Harry Potter film series. He was born in Epsom, Surrey, England in 1987, and began his acting career at the age of eight. Felton has also appeared in a number of other films, such as Rise of the Planet of the Apes and The Apparition. Additionally, he has forayed into television shows, including The Flash and Murder in the First. On top of his acting career, Felton is also a keen musician, singer, and songwriter.
12. Michael Socha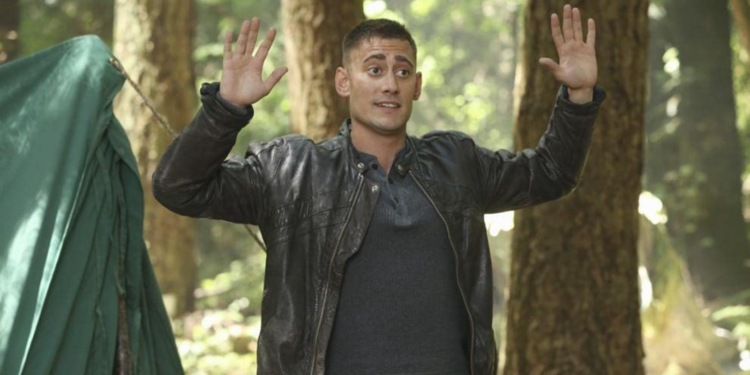 Michael Socha may not be mentioned in the same breath as British superstars like Tom Hardy, and Benedict Cumberbatch, however he has proven to be on track to become a leading UK talent. After training at the Actors Workshop in Nottingham, alongside Jack O'Connell, Socha has made his presence known in British TV and film. He is perhaps best known for his role in Shane Meadows' This Is England. However, he has since gone on to cross over to Hollywood with films like Papillon, and Jericho Ridge. He has showcased significant faculty to lead a dramatic rendition. Further, his boisterous charm never fails to bring a sense of comedic relief to most of his roles.
13. John Boyega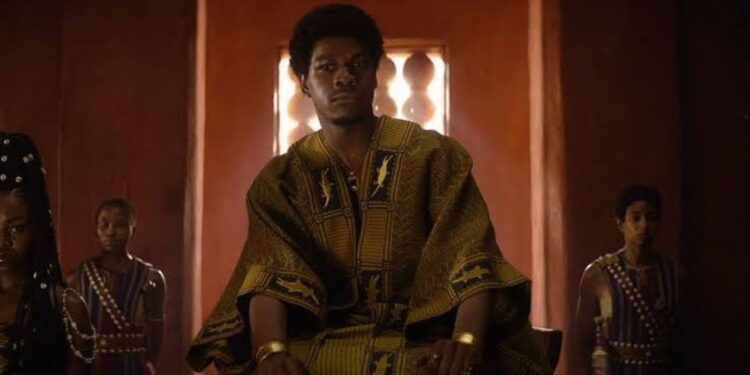 BAFTA winner, John Boyega, was born in London to Nigerian parents and spent his childhood split between two continents. In 2011, he made his film debut in the sci-fi comedy Attack the Block, which garnered critical acclaim and launched his career. His breakout role came in 2015 when he starred as Finn in the Star Wars sequel trilogy, earning him international recognition and cementing him as an action star. Boyega is also an activist, using his platform to speak out against police brutality and racism in the entertainment industry. He continues to be a rising star in Hollywood and a voice for social change.
14. Taron Egerton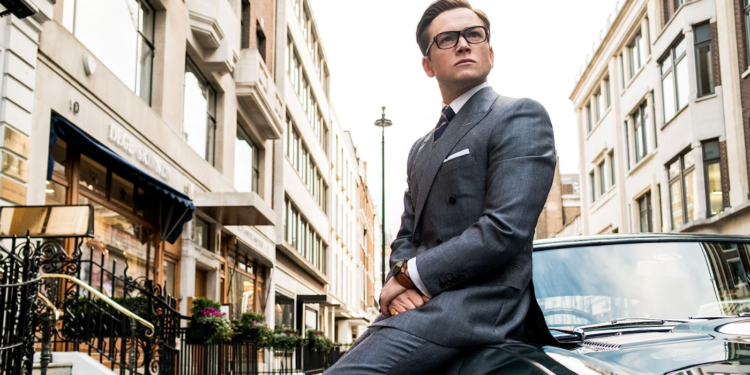 Taron Egerton is best known for his powerful, BAFTA-nominated portrayal of Elton John in the biopic, Rocketman. Despite his success in blockbuster movies like Kingsman: The Secret Service, Egerton still seeks out independent films like Eddie The Eagle. He has an undeniable talent for immersing himself in a variety of roles. Also, it's clear he's not afraid to take on new challenges. Egerton's versatility and commitment to his craft have garnered him a large and devoted fan base. On top of this, he was nominated for his third BAFTA in 2023 for his role in the acclaimed drama, Black Bird.
15. George MacKay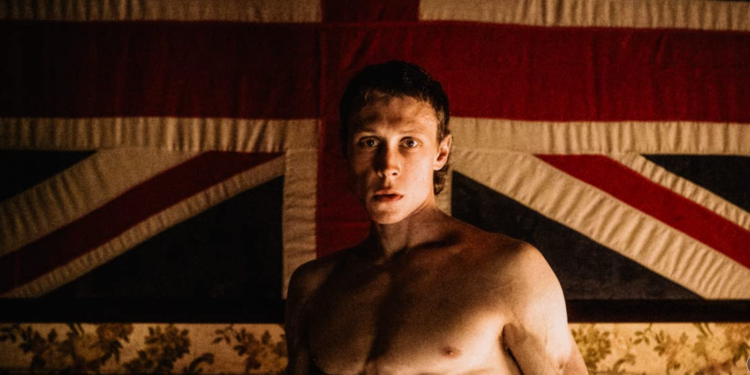 George MacKay is a talented British mle actor who first gained recognition for his performances in several indie films. He made his film debut in 2003 with a minor role in Peter Pan. However, it was his portrayal of a young soldier in the World War I drama, Private Peaceful, that put him on the map. His powerful performance in this film paved the way for him to land the lead role in the epic war drama, 1917.
In 1917, MacKay played the role of young British soldier, Lance Corporal Schofield, who is tasked with delivering a message to his fellow troops in enemy territory. This film was a critical and commercial success, winning several awards, including three Oscars. MacKay's performance was praised for its intensity and emotional depth, and it firmly established him as a rising star in the film industry.
16. Idris Elba
Idris Elba has cemented himself as one of the UK's leading talents in recent years. Beginning as a DJ and later transitioning to acting, Elba has proven his versatility in a variety of projects. His role in the BBC drama, Luther, brought him worldwide attention and critical acclaim. Elba's portrayal of the iconic DCI John Luther earned him four Primetime Emmy nominations.
He first crossed over to the US with a small but memorable role in American Gangster, alongside Denzel Washington and Russell Crowe. Since then, Elba has become a Hollywood mainstay, starring in blockbuster hits such as Thor, Pacific Rim, and Extraction 2. With his undeniable talent and charm, it's clear that Elba's career is only set to continue to grow and thrive.
17. Martin Freeman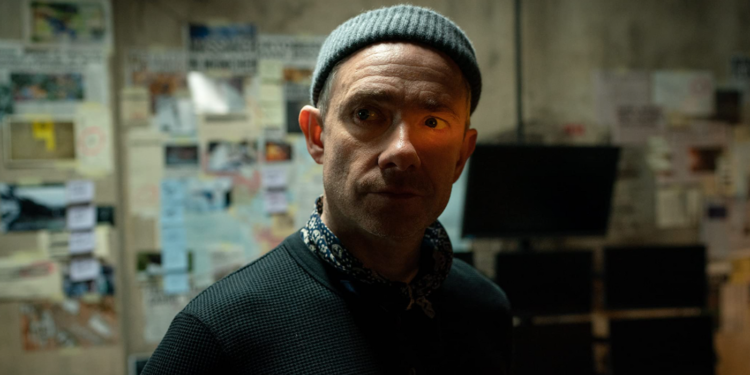 Martin Freeman rose to fame after his iconic portrayal of Tim Canterbury in the groundbreaking series, The Office. This role catapulted him into the limelight. Despite his newfound international recognition, Freeman has managed to stay true to his British roots while making his mark in Hollywood. He showcased his exceptional talent with standout performances in a range of roles, most notably in the critically acclaimed TV series Fargo. In the show, Freeman portrayed a put-upon insurance salesman who has his life turned upside down after an encounter with a sociopathic stranger.
Freeman's versatility and charm also caught the attention of Marvel fans when he joined the star-studded cast of Black Panther, further solidifying his status as a talented actor on the global stage. However, the British male actor is perhaps best known for his role as the brilliant and beloved Dr. John Watson in the smash hit series Sherlock, where he masterfully brought the iconic character to life alongside Benedict Cumberbatch's Sherlock Holmes. Throughout his career, Freeman has demonstrated his ability to captivate audiences, proving himself to be an actor of immense talent and charisma.
18. Charlie Heaton
Charlie Heaton is an British male actor from Leeds, UK, who rose to prominence in the hit Netflix series, Stranger Things. He began his career in entertainment as a drummer for a band called Comanechi before eventually transitioning into acting. He landed his breakout role in Stranger Things in 2016 and quickly became a fan-favorite for his portrayal of the brooding yet sensitive Jonathan Byers. In addition to his work on Stranger Things, Heaton has also starred in films like The Secret of Marrowbone, and The New Mutants. Despite his success, Heaton remains relatively private and has been known to shun the Hollywood lifestyle in favor of spending time with his family and loved ones.
19. Callum Turner
Callum Turner was born and raised in Chelsea, London. He initially pursued a career in modeling but later discovered his passion for acting. He began his acting career in 2010 and has since gained recognition for his performances in film and television. His breakthrough role came in the 2014 film, Queen & Country. He has also appeared in the highly acclaimed films Green Room and Fantastic Beasts: The Crimes of Grindelwald. He is known for his unique style and acting prowess, making him one of the most promising actors of his generation.
20. Dan Stevens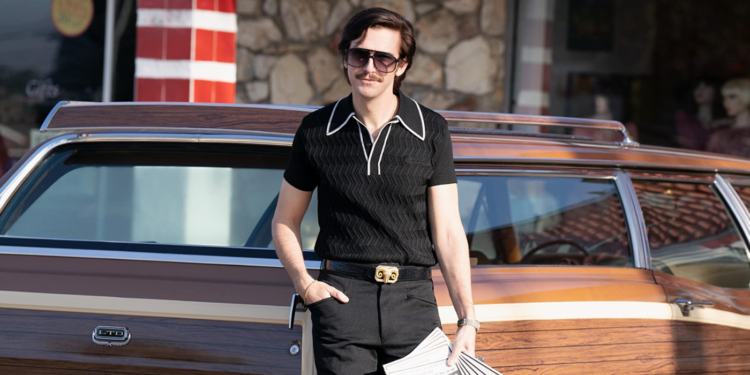 Dan Stevens is a talented British male actor from Croydon, UK, who has captivated audiences with his remarkable performances in various movies and TV shows. His most prominent role came in the prestigious show Downton Abbey, where he played the role of Matthew Crawley. His portrayal of the charming and loyal character quickly made him one of the most beloved actors on the show, earning him numerous accolades. However, Stevens then made a career swerve and played a vastly different role in the horror comedy, The Guest. The actor shined with his portrayal of a violent soldier suffering from PTSD. His depiction of a character that was both menacing and sympathetic proved that Stevens was determined to showcase his versatility as an actor. He continues to take on a plethora of roles to this day.