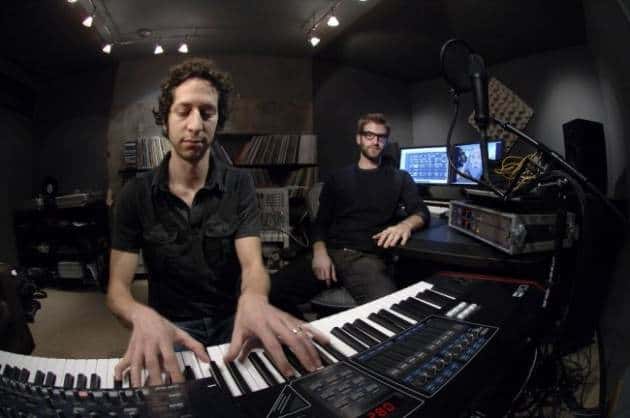 Number 2: The Soundtrack
Jeremy Zuckerman and Benjamin Wynn are immense. The Track Team, as they're collectively known, are the minds (and hands) behind Legend of Korra's beautiful music. Every time there is a song in the background – lighting up the scene or adding to the mood – those two men were involved. The two of them worked on ATLA and haven't skipped a beat, providing the excellence we came to expect from them.
I could go on but, instead, let me give you an example from towards the end of '�And The Winner is…'. From the time when Pabu bites through the binds of Korra, Mako and Bolin, the music is something truly special. It still gives me goosebumps. What follows is some of the best animation and drama the show had to offer, but it is the music that sticks in my mind. And from someone who enjoys the action most out of everything the show has to offer, that has to mean a little something. Watch it, listen, and tell me they're not amazing.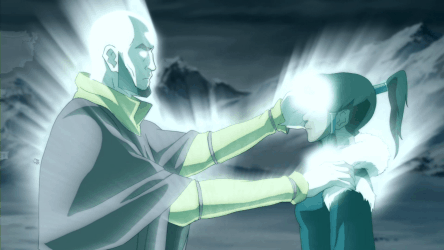 Number 1: Avatar……
It's no secret, I love the Avatar franchise (apart from The Last Airbender movie). It's also no secret that I prefer Korra and The Legend of Korra to Aang and Avatar: The Last Airbender. (E-mail address is at the bottom for your hate mail). However, all of the things I love about Legend of Korra only exist – are only possible – because of ATLA.
I admit it, when I first saw adverts for ATLA, I groaned and jumped on my high horse. 'Horrible American Anime wannabe' I thought, and paid it no more attention. During a discussion with my friend about sexism in cartons, he presented Sokka as a perfect example of a chauvinist that changes his ways. I gave the show a chance, and had the humiliating task of telling my friend he was right about Sokka and the show. I loved it; still do. In fact I finished season two and three before my friend did.
I've loved all of Legend of Korra, even the ending that seemed to split public opinion, I just enjoyed it all. However, the best thing the show has done is carry on the world, style and legacy of the Avatar franchise. Before I watched Legend of Korra I dusted off my DVD's and watched my way through the first three books. I read the two Dark Horse Comics I own (The Promise). I can't get enough. The fact is, without Aang, there is no Korra, without Appa, no Naga, without Toph, no Lin Beifong; the list could go on all day.
It is said that those who do not learn their history are doomed to repeat it. (Or something like that, I wasn't paying attention.) Konietzko and DiMartino have learned from history and repeated it. They've captured lightning in a bottle for the second time. But they've only managed it for the second time because the first time taught them how. They should not be viewed as separate shows; they are the beautiful illegitimate offspring of a genius creative tandem and we should love them both equally. If you like one of them, chances are you probably like the other and if you don't like either of them, well, why are you at the bottom of this article, weirdo. (Although I still prefer Korra…haha)
As always feel free to agree, disagree, correct or comment in the comment section, email the-midnight-show@hotmail.com or on twitter @CikkiMikk.
PS � For the record, regarding a question last week: Visionaries, one season, thirteen episodes; epically better than 80's ThunderCats, four seasons, one hundred and thirty episodes. If you still live in the belief that the 80's ThunderCats show was brilliant, please, stay that way; don't re-watch it to prove a point, it'll ruin your childhood. You have been warned.