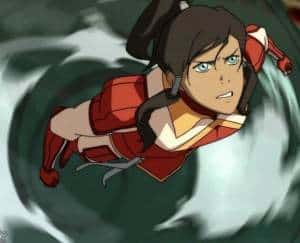 Number 8: Korra
When I started writing this list I assumed Korra would be higher, but lo and behold, she only appeared eighth. Still, I love Korra. Aang was fine, if not my favorite character in his own show. Korra isn't my favorite character in her own show either but if I wanted an Avatar, I would pick Korra. Aang was the hero for a different audience. Korra is closer to the type of hero I want: Bad-ass, hot-headed yet still aware she's not invincible. She grew a great deal in the short time she had, whilst retaining a lot of the things that make her awesome. I can't help but think that if Raphael (my fave TMNT) was a female in Avatar, he'd be Korra. If that's not enough of a reason to love her, I don't know what is. Plus, she punches Air, she owned Tahno, made a bad impression on Beifong within an hour of arriving in Republic City, bamboozled Mako and Bolin to varying degrees, stressed out Tenzin and stood up to Amon, despite being convinced he would win. That's the hero I want. It's the flaws that keep me interested.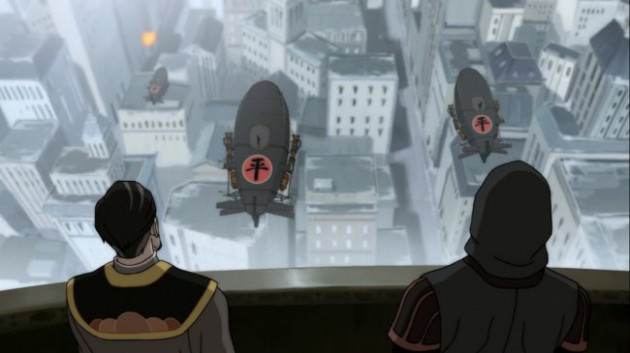 Number 7: Equalist Technology
At first when I saw that the Equalists were using Chi-Blocking, I was giddy. However, Ty Lee was sometimes just too much to overcome. I thought that maybe the same would be true of the Equalists, but then it was revealed that not all of them knew Chi-Blocking; they had to learn it, which made perfect sense. The ones that didn't were using electro-gauntlets, stun bolo's and Mecha-Tanks! What an arsenal. I thought that it made sense, since the Fire Nation had ships even at the start of ATLA, that technology would have progressed at an alarming rate. Seventy years? Look at your mobile/cell phone and think what it would have been twenty years ago. Hell, ten years ago, people were just starting to use MySpace! Times move quickly and I was glad to see that technology in the Avatar world moves just as fast. Add the airships and fighter planes; I would be sad to see the Equalists fade away in the second series. Mr Sato clearly has an axe to grind, maybe he could lead them.
Continued on next page…