Bridget Regan, a popular American actress, is well-known across the globe for her notable characters. Born in 1982, Regan was brought up in an Irish-American family. Since childhood, acting sparked a keen interest in her, which she honed by participating in productions such as The Wizard of Oz at the La Paloma Theatre. She later pursued higher education at the University of North Carolina of the Arts in 2004. Later, she moved to NYC, where she forged an illustrious career for herself.
Bridget Regan met her husband, Eamon O'Sullivan, on the set of Legend of the Seeker in New Zealand. They've been happily married since and have created a beautiful family with two children. This article dives into some of Bridget Regan's best movies and TV shows.
1. New Amsterdam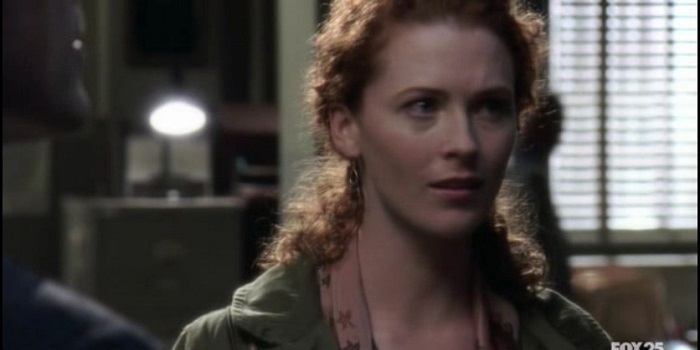 New Amsterdam, the medical drama series, is based on Eric Manheimer's book "Twelve Patients: Life and Death at Bellevue Hospital". Regan played Daphne Tucker, a character who finds herself entwined in a web of tragedy and deceit. Initially introduced as the wife of Ben Tucker, a councilman, Daphne begins to share a secret romantic relationship with Chris behind her husband's back.
The two were together when a tragic incident took place. Daphne accidentally kills a young boy Jason Brown with her car. Driven by deep guilt, she decides to come clean to the police, but Ben, an ASL interpreter, promises to deal with the situation himself. Soon, his promise takes a sinister turn.
2. The Last Ship
The Last Ship stars Bridget Regan as Sasha Cooper, a former Navy Intelligence Officer who works undercover in China. Cooper is known for her remarkable aptitude for languages. Her talent is invaluable because she is fluent in English, Korean, Mandarin, Japanese, Tagalog, Arabic, and Spanish. Sasha also emerges as one of the only surviving characters with whom Tom, the main character, has served.
As the story unfolds, Tom faces a life-threatening situation. In desperate attempts to bring an end to the war with Grand Colombia, Cooper appears in his hallucinations. The Last Ship follows a powerful display of loyalty and unity, and Cooper plays an integral role within the fabric of the narrative.
3. Agent Carter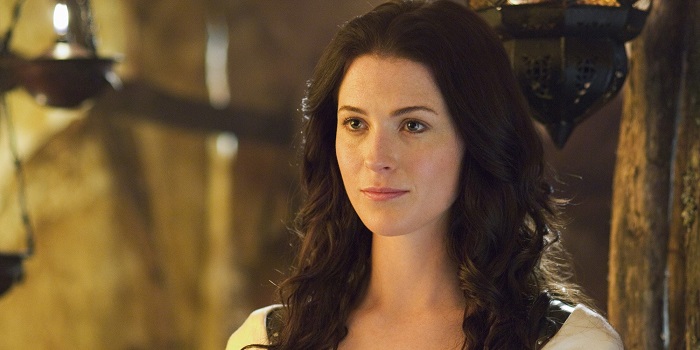 Regan took up the role of Dottie Underwood in Marvel's Agent Carter. The show was released in 2015 and ran for two seasons. Set in the aftermath of World War II, it serves as a spin-off to the Captain America films. Altogether, it follows the journey of Peggy Carter, an agent working in the Strategic Scientific Reserve. There's also Dottie, a Soviet assassin who rents out Griffith Hotel. Her neighbors turn out to be none other than Peggy and Angie. Soon enough, Dottie becomes Carter's adversary.
The show perfectly blends period drama and action and offers a fresh perspective to Marvel's iconic heroes and villains. Regan's character in Marvel's Agent Carter is unlike any other she's done before. Openly sadistic and deceptively friendly, Dottie is a testament to Bridget Regan's versatility.
4. The Frontier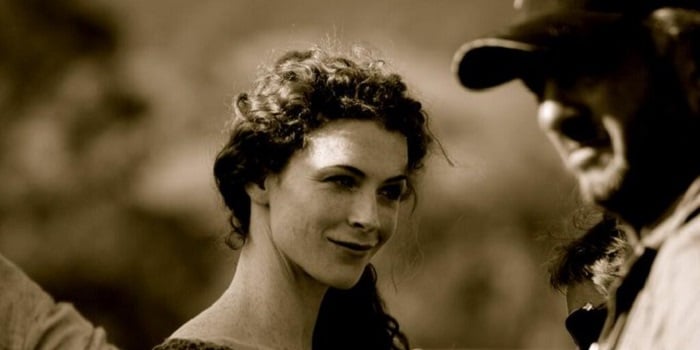 The Frontier, an action-drama film, came out in 2012 and is set in 1900s America. The story follows a group of individuals living in a lawless frontier town. Regan plays the role of Hannah Strong, a resilient woman caught in the midst of violence.
Strong becomes a beacon of light in otherwise grim circumstances as the plot unfolds. She defies expectations and does what she can to find her way out. The Frontier is a testament to the pursuit of justice and the unwavering human spirit.
5. Sons of Anarchy
Sons of Anarchy had a seven-season run and aired from 2008 to 2014. The critically acclaimed television series is set in the town of Charming, California. It follows the journeys of outlaw motorcycle club members that call themselves the Sons of Anarchy Motorcycle Club Redwood Original and are involved in illegal businesses.
Regan made her way into the show in Sons of Anarchy Season 6, episode 1, where she plays the role of an escort. However, she was later replaced in the same season by Russian actress Anastasia Baranova. While Regan's role in Sons of Anarchy was brief, this was a stepping stone leading to several recurring and main roles in the future.
6. Person of Interest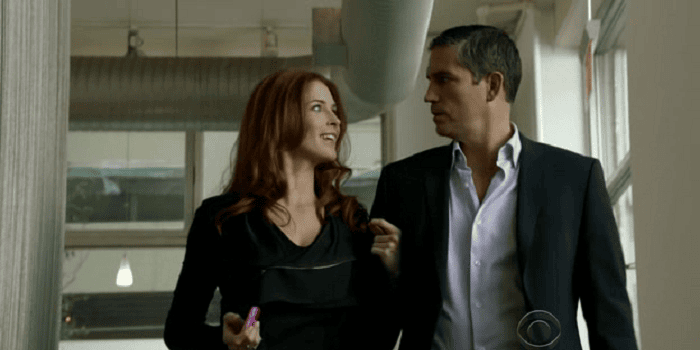 Another series that Bridget Regan absolutely crushed is 2011's Person of Interest. The thrilling crime show revolves around The Machine, programmed to predict when crimes will happen. A former CIA operative, John Reese, partners with tech genius Harold Finch.
The duo works together to stop crimes with the help of the artificial intelligence device. Regan makes a guest appearance as Wendy McNally. As the story unfolds, the series dives into blurring lines of morality. Regan's role as McNally brings suspense and tension into the show and will keep fans on the edge of their seats.
7. The Good Wife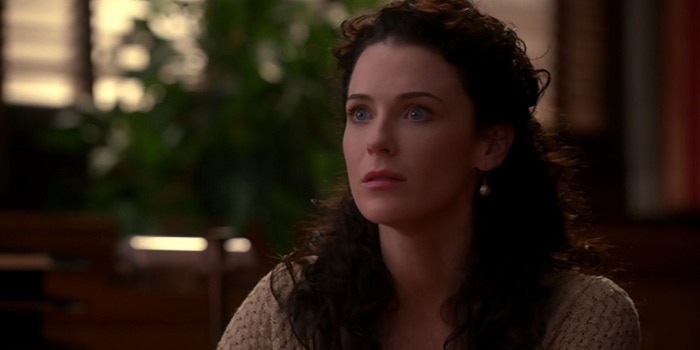 Regan took on the role of Madeline Smulders in The Good Wife. With seven seasons to its name, the series has captivated viewers far and wide, given its compelling drama. It follows the story of Alicia, who navigates her way through politics and law after her husband's scandal.
In season seven, Bridget Regan makes a guest appearance in the premiere episode as a plaintiff in an estate case. The show delves into the complexities of the legal system and the moral dilemmas along the way. The Good Wife is the perfect watch for anyone looking to have their heartstrings tugged and their ethics questioned.
8. John Wick
John Wick first came out in 2014 and followed the story of John, a retired hitman seeking vengeance after his dog is brutally murdered and his car stolen. From underground assassins to thrilling action, this movie has it all. Regan plays Addy, a bartender in the Continental Hotel, where assassins find refuge. Although her scene is brief, Bridget Regan leaves everybody intrigued and wanting more about what her history with Wick actually was.
9. White Collar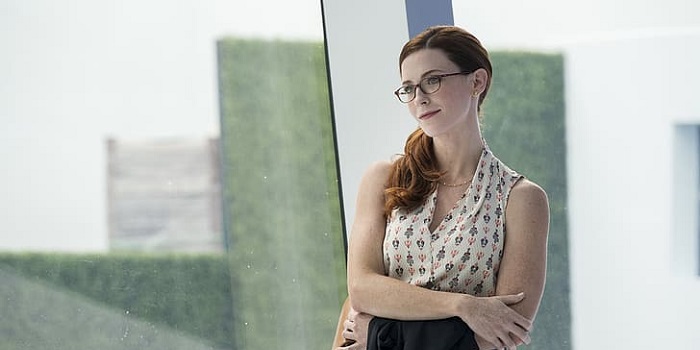 Spanning six seasons, White Collar revolves around the partnership between a con artist Neal Caffery and FBI agent Peter Burke. The series aired in 2009 and has since become one of the most popular American series. Bridget Regan joined White Collar as Rebecca Lowe, a book scholar, and a con artist.
Caffery and Burke work together to solve white-collar crimes. The stakes are high, and the crimes are dangerous. As Lowe outwits one of Neal's cons, she provides a match for his sinister schemes. Lowe becomes an antagonist in White Collar, season five.
10. Jane the Virgin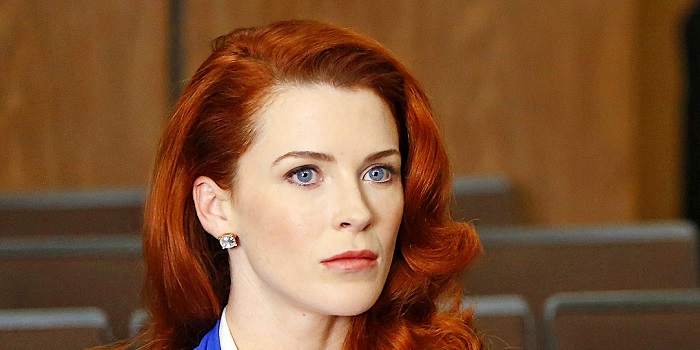 Bridget Regan's role as Rose Solano in Jane the Virgin is, without a doubt, her best role yet. The dramatic TV series offers a unique blend of comedy and romance. Jane Villanueva, a young woman, becomes unexpectedly pregnant and now grapples with motherhood. Rose is introduced as Luisia's legal aid — the reason behind the accidental artificial insemination of Jane Villanueva. Rose Solano ends up being one of the most prominent antagonists of the show.